Whenever I'm captain of an ultimate team, I keep track of our defensive plays on something I call the "D Board". I'm a firm believer that defense wins games, so it's important to reward* those plays.
Last night were the first games of the spring season. We rocked the D Board.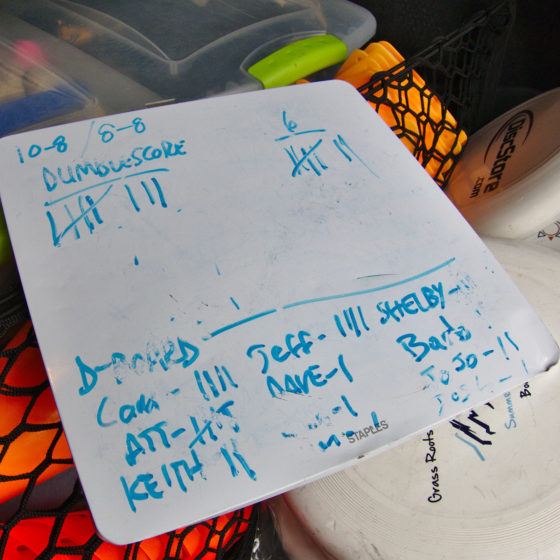 We won the first game of our double-header, then tied the second in a grueling match under high winds. They were both good, balanced games, and I really like my team this season. We're going to have a lot of fun together.
* The "reward" in this case is eternal glory.