Our third and last kid just finished his mission. Alex was first, then Kyra, and now Zaque. Two years and a week after leaving for Oklahoma, he flew into the Salt Lake City airport. Mom always gets the first hug.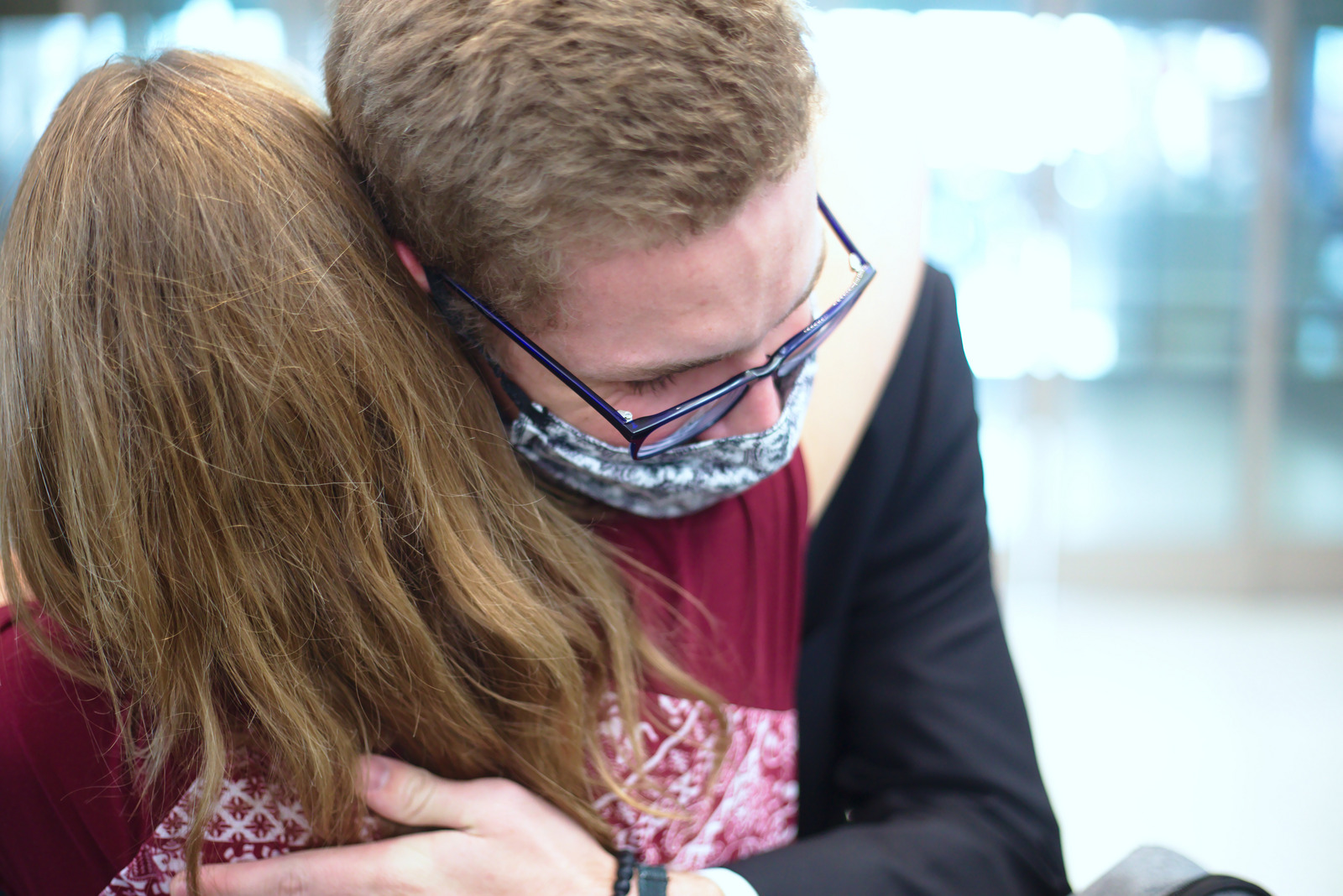 Kyra was pretty thrilled to see her little brother, too.
Although it's been good to have intermittent communication with him throughout his mission, it's always better to see him in person. He's still the same fun-loving guy (who takes after his dad) we sent away a couple of years ago.
He's also a smidge taller, and although it's close, I may have to admit he has a half-inch on me.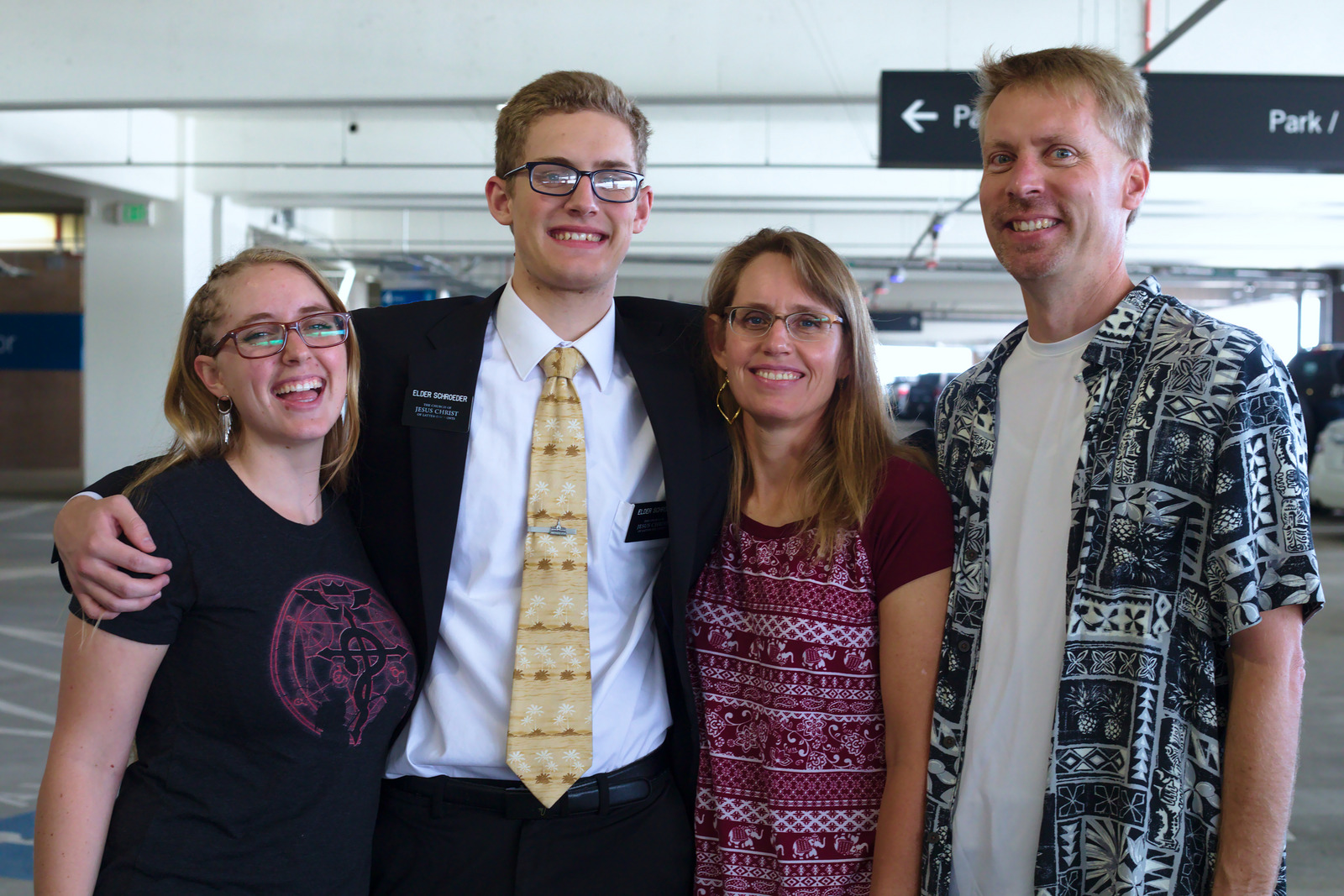 We had a great weekend together. He settled into his new digs: an apartment two blocks from Kyra's, where he's rooming with his best friend from high school (also a missionary who returned a few months ago) and four other gents. He bought my Civic, which was our excuse for buying a Tesla a few months ago, and we took care of the fun stuff like title and registration. I took him to Walmart so he could stock up on groceries and other college necessities, and we unloaded a couple bins of stuff he'd been storing at our house since he left.
It wasn't long before he settled into some old habits, like video games with his brother.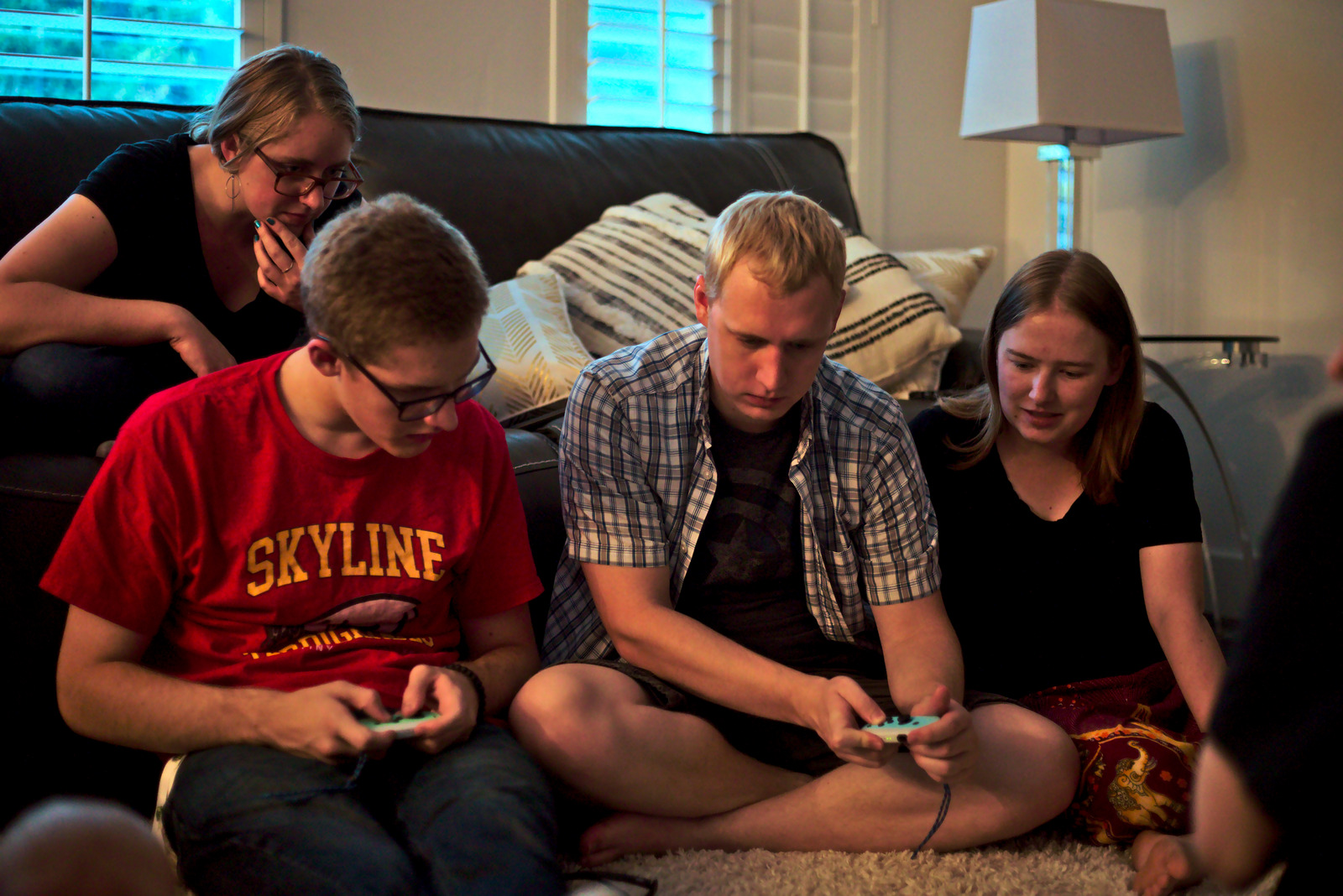 End of the line, Elder! He's taller, wiser, and maturer than he was when he left. And I'm excited to see what comes next for this fine lad.