'Tis the season to head to Glacier National Park! The Merrills are our first visitors of the summer, and of course they wanted to head up there. I'm not one to complain about it, so we packed into their van and drove north on a hot day. There were heat advisories in the park, with temperatures expected to hit 100 degrees. And it's only June! Fortunately it didn't get nearly that hot; I feel like it might've touched 90 at worst.
As always, the views of the valley were amazing. I can see why they call this Big Sky Country.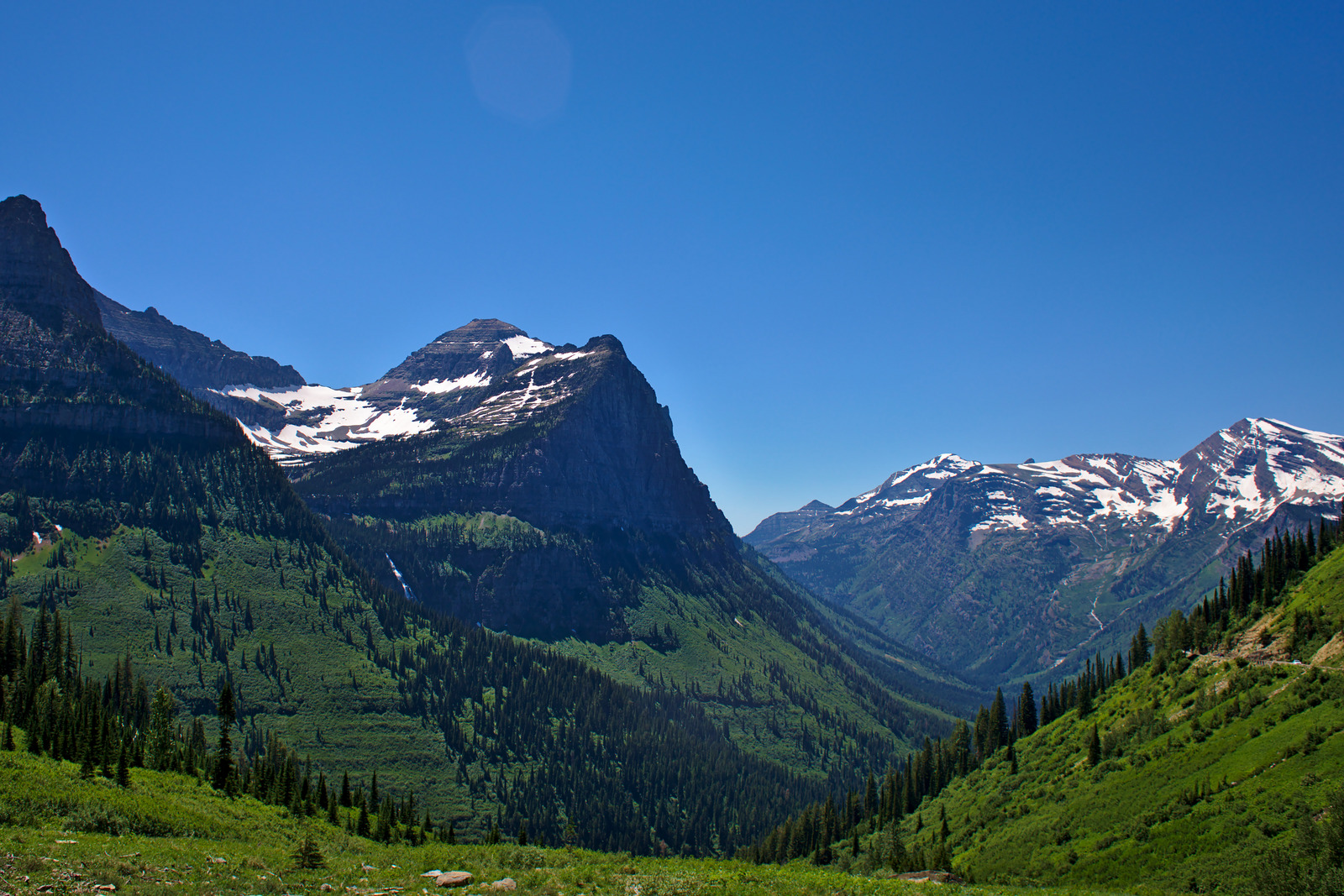 Our friends kept remarking about how green everything is. We've had some recent rain, and this area of the state isn't experiencing drought like other areas in Montana and the West in general.
We snapped some pictures up at Logan Pass.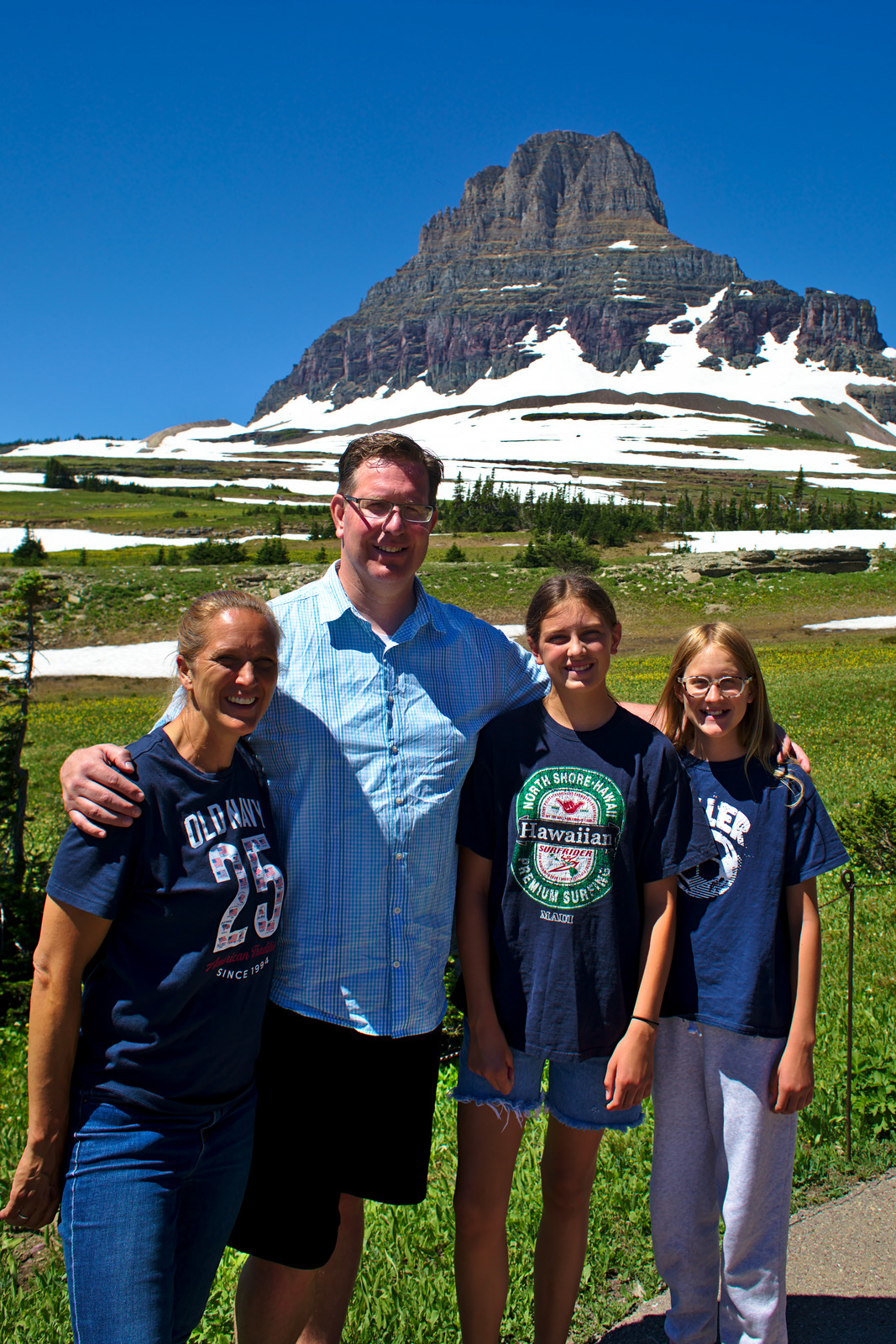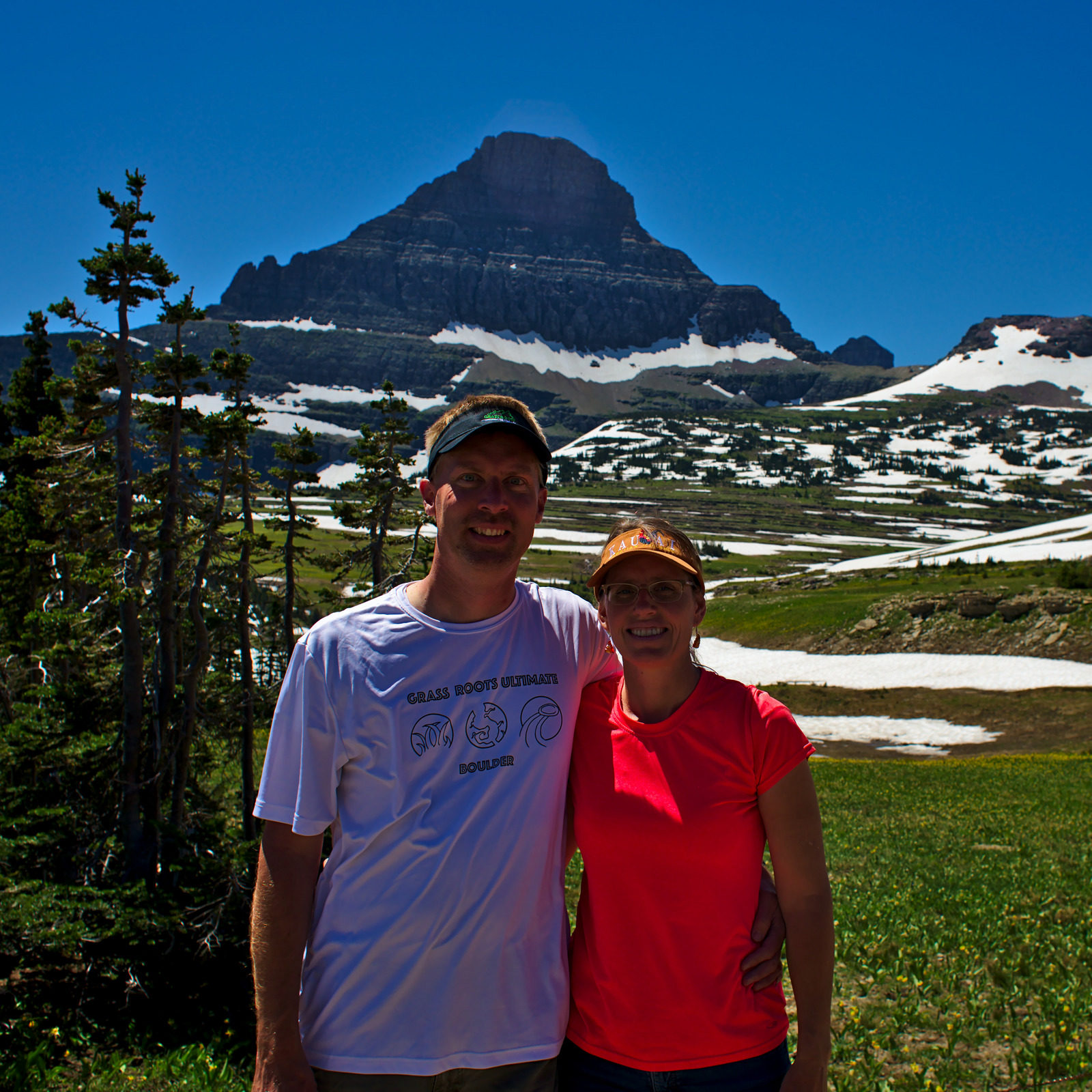 A family of bighorn sheep pranced by while we were eating.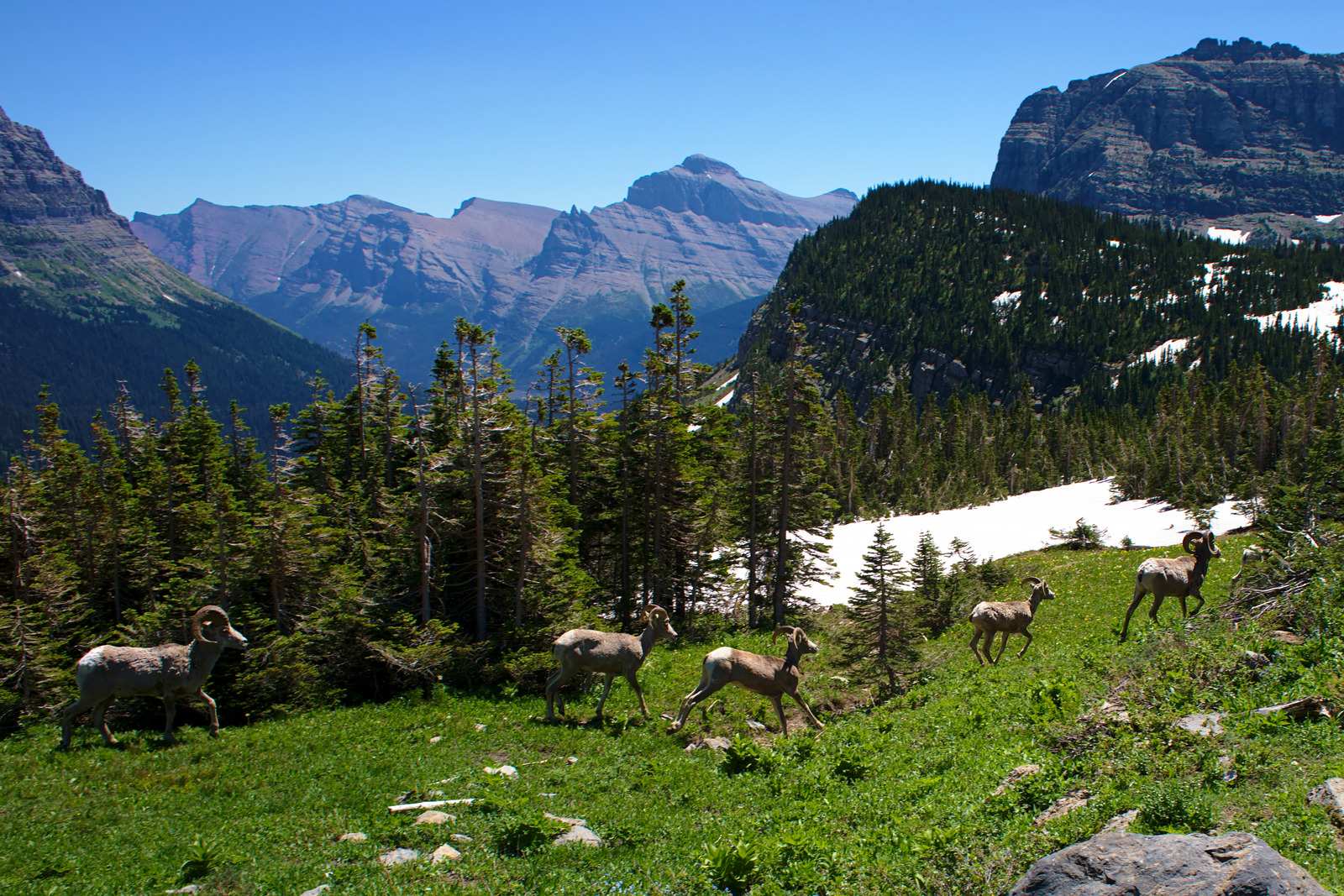 Their kids really dislike hiking, so sadly we didn't go on any hikes during our visit. We stopped at several waterfalls, and I was able to practice my long-exposure technique.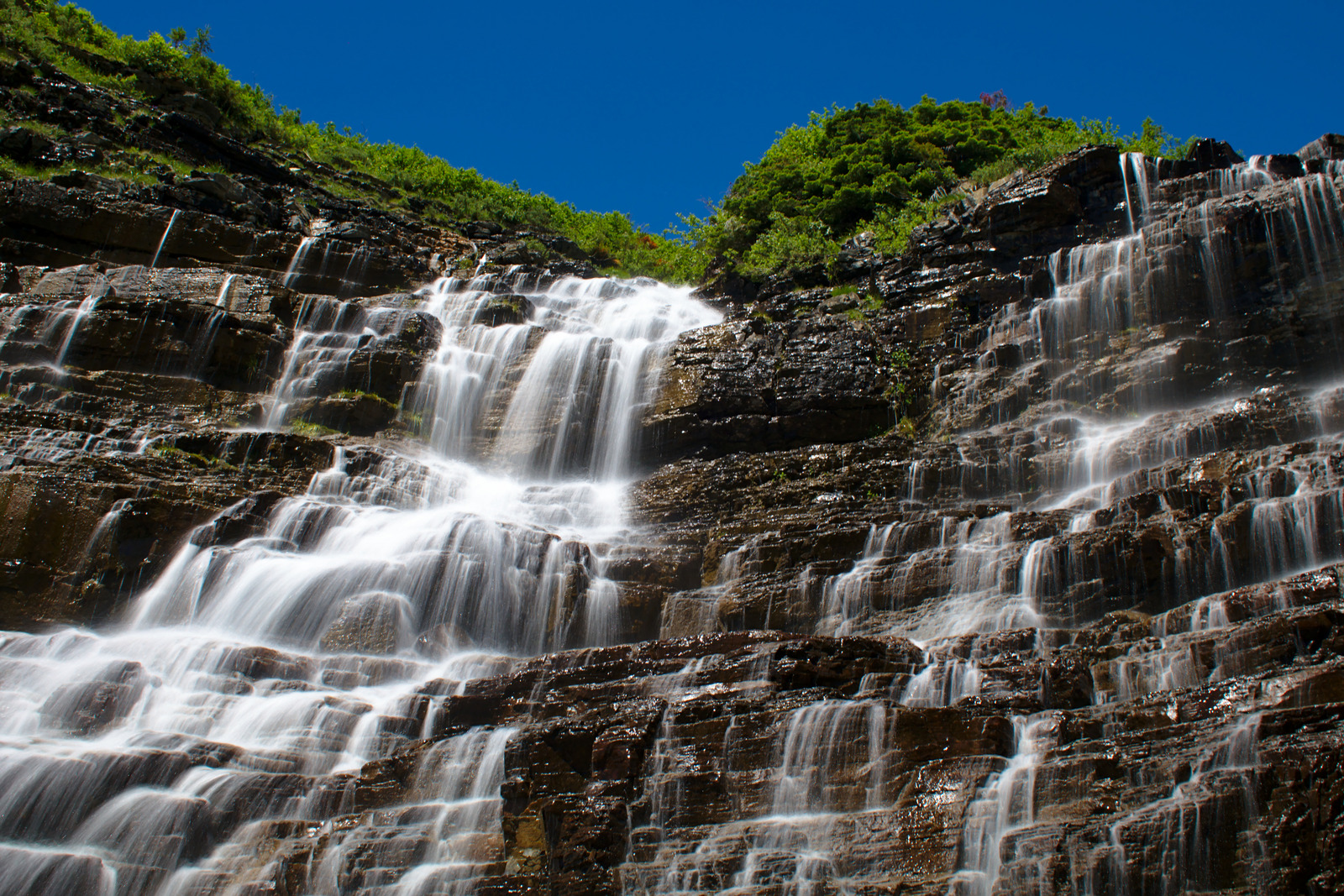 We even discovered a secret waterfall behind a massive wall of ice!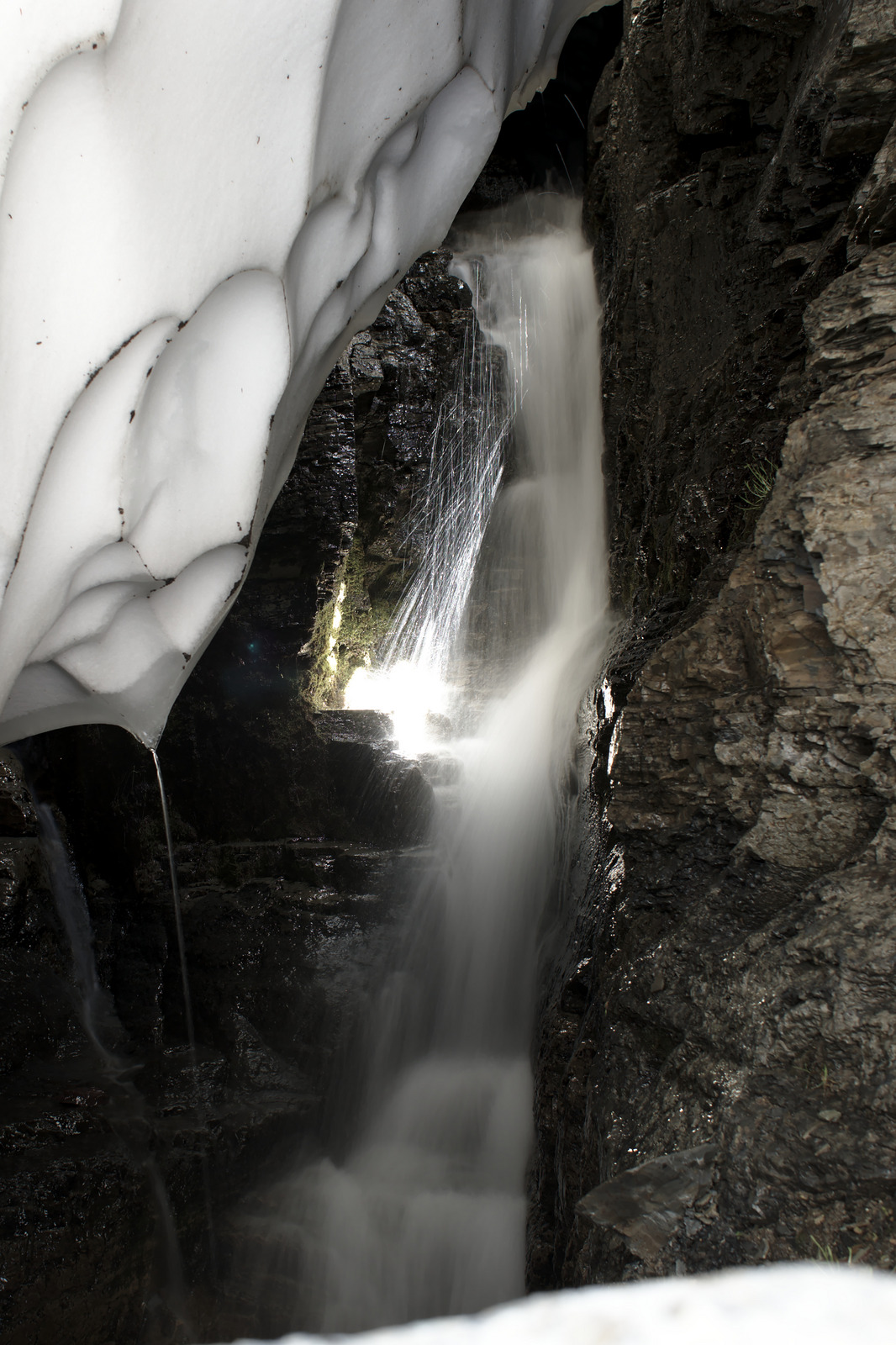 The highlight of the day was a stop at Redrock, where we walked down to the water. Two of the kids and I donned swimsuits and dove in. WOW. The water was ice-cold, and I mean that literally because it's draining right off the glaciers this time of year. It was the kind that almost takes your breath away when you first jump in. Of course, on a hot summer day with the sun beating down, it was fabulous.
I don't think there's ever a bad day in Glacier.