A while back, Kyra joked that it would be funny to have a deck of oversized playing cards. Apparently you can buy them, although when I looked at the listings on Amazon it seemed like most people used them as novelty decorations for casino-themed parties and such. But hey, who am I to deny my daughter a ray of happiness in her life? I bought her a deck for Christmas.
Here she is with Zack, playing California Speed. The game is hard enough as it is, but adding gigantic clumsy cards takes it to a whole new level.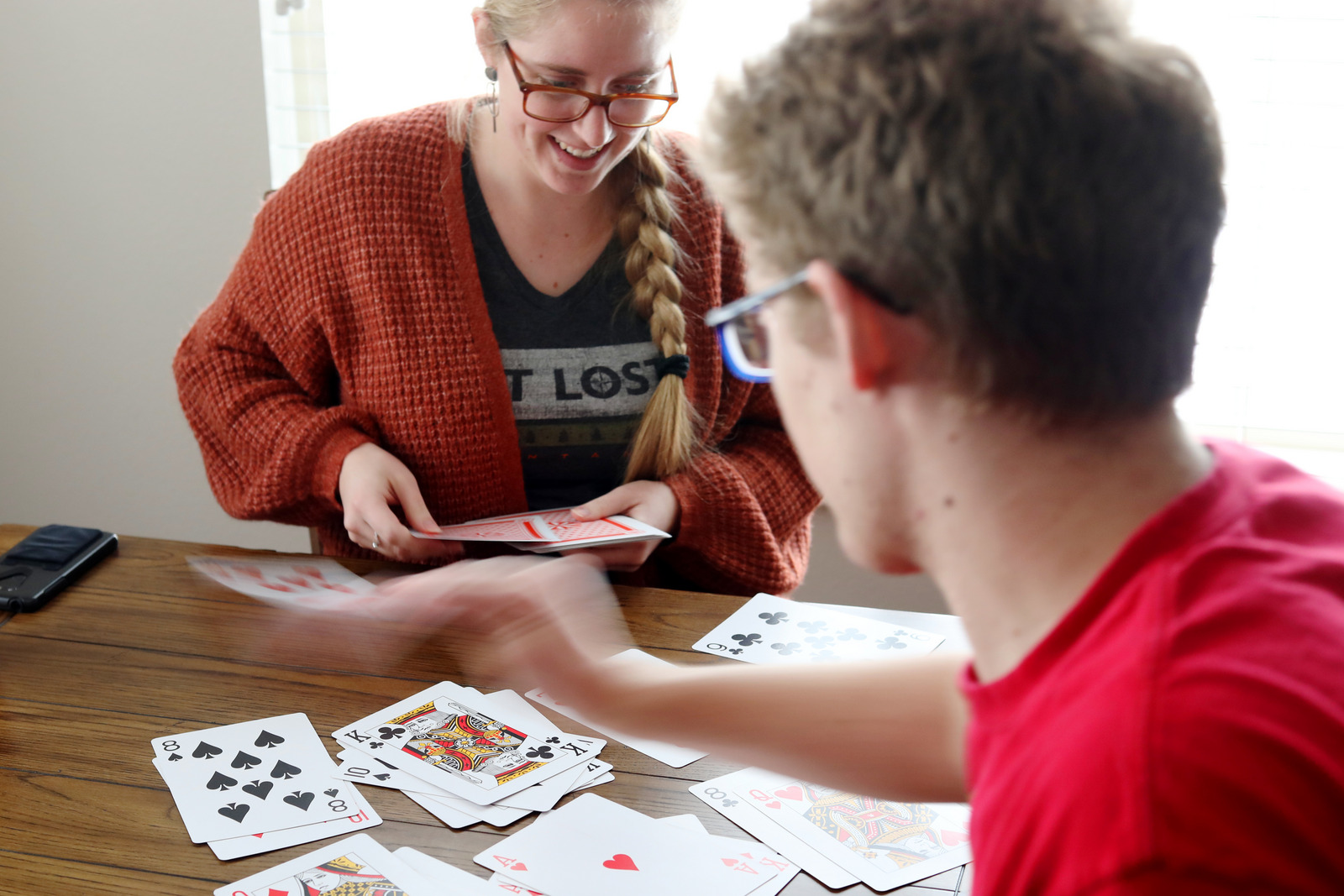 They're a bit unwieldy to shuffle, too.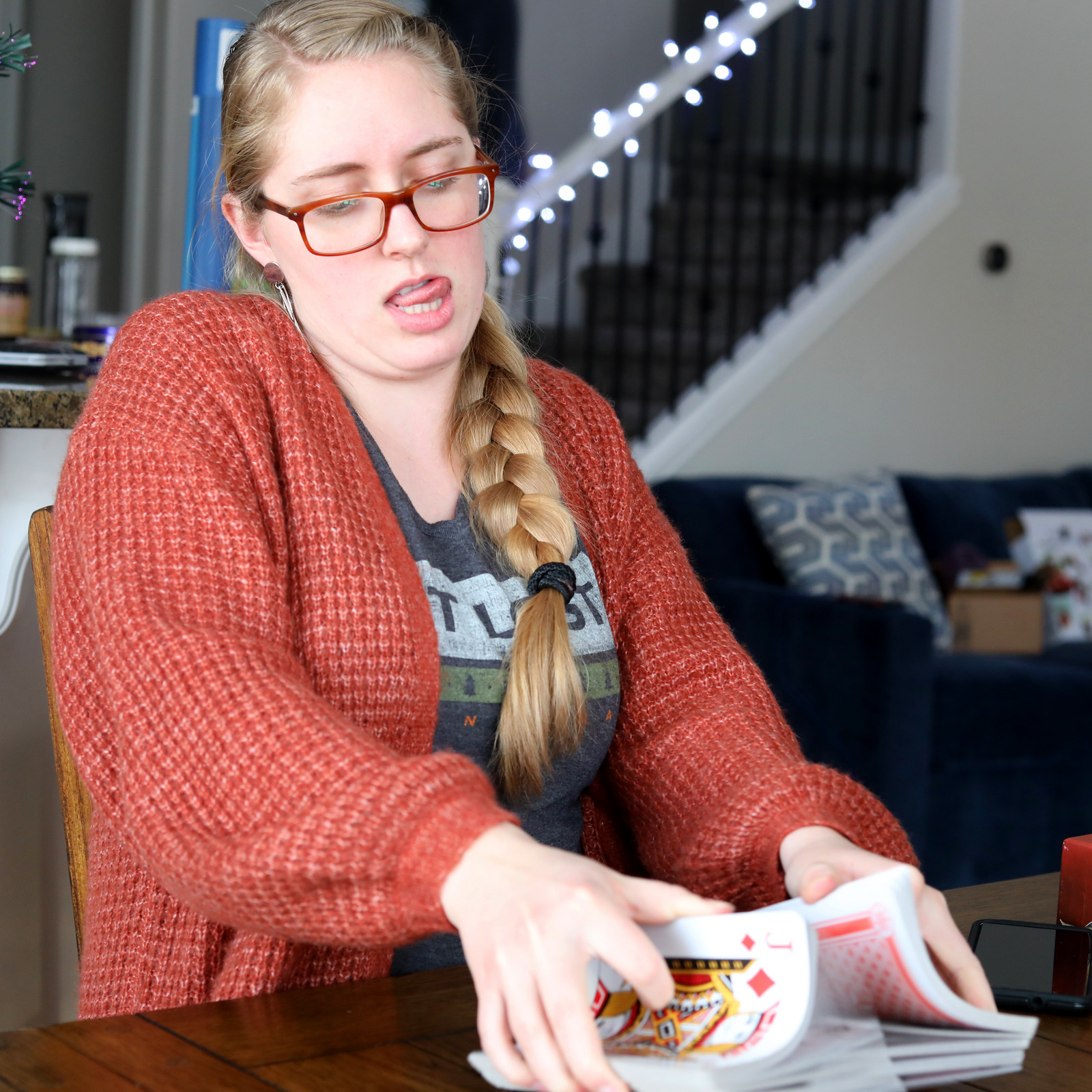 We played Sheephead (of course) and chuckled as we tossed these giants onto the table. Here I am winning a juicy trick: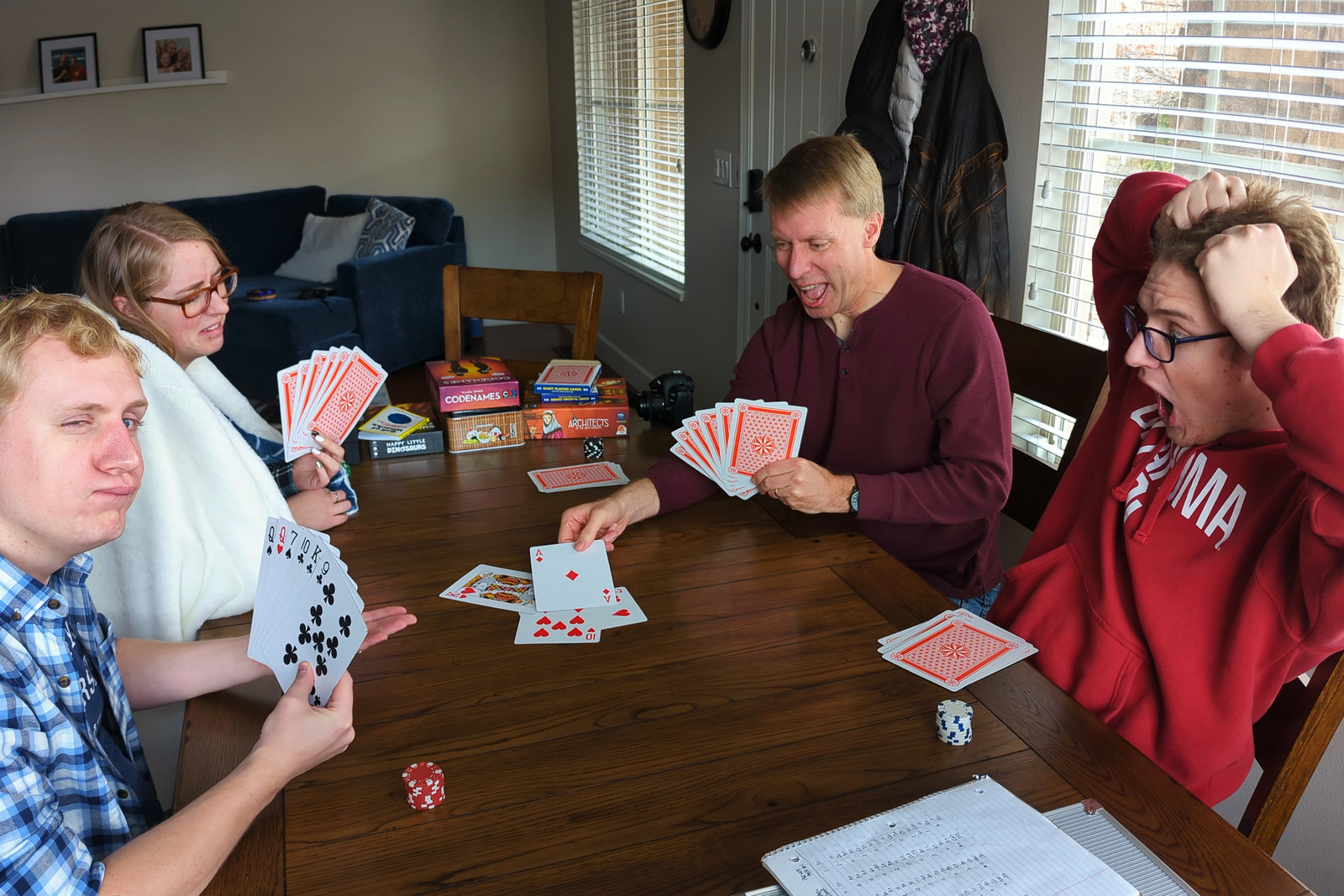 It's been a good time.