It's been a while since we visited mom and dad in Missouri, so we headed "out east" for Christmas. Here are a few photos of moments in the journey.
At one of our stops along the drive, there was a gorilla statue for reasons beyond my ken. Zack and I had a little fun with it.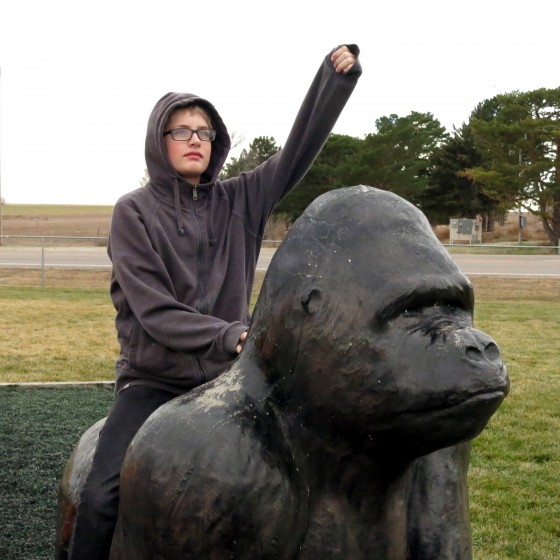 Gorilla surfing?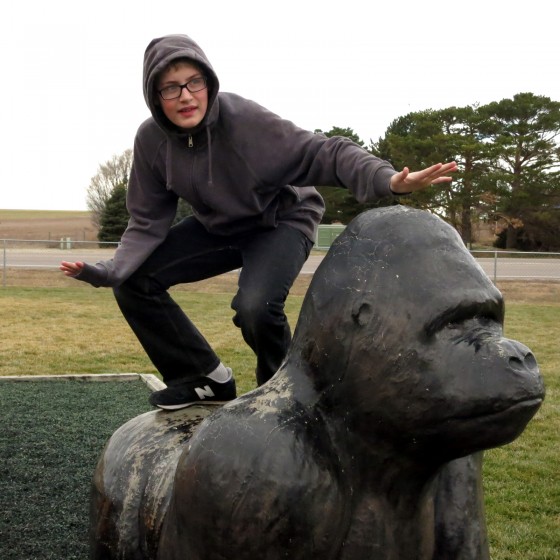 Bucking gorilla, seen in many a rodeo: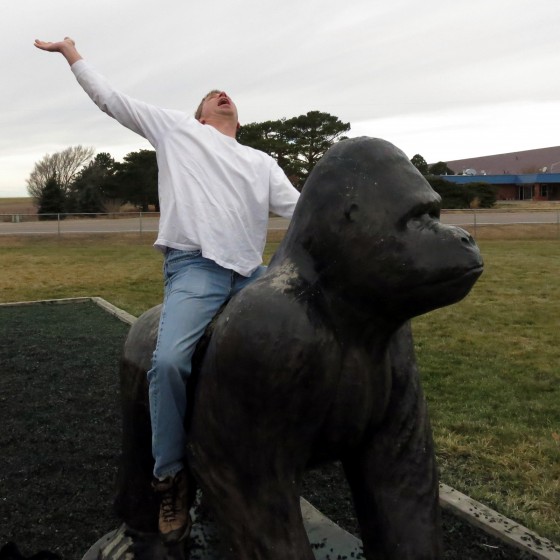 In St. Charles, the weather was quite nice– temperatures were in the 60's, which made for a decidely not-white Christmas. But it was a great opportunity to wander Old Town, peeking in some shops and watching the parade. Of course we managed to find a few nice hats: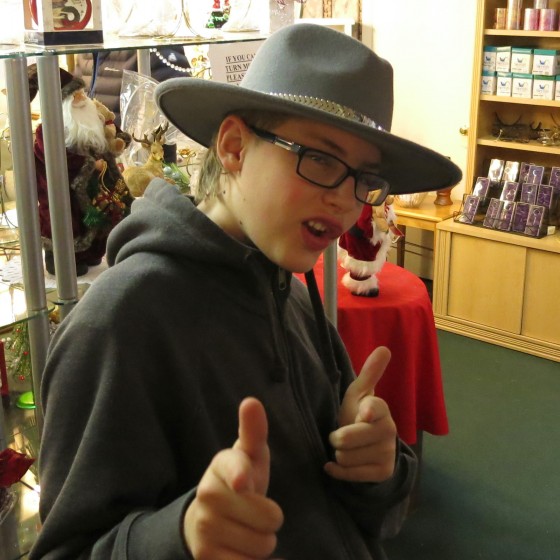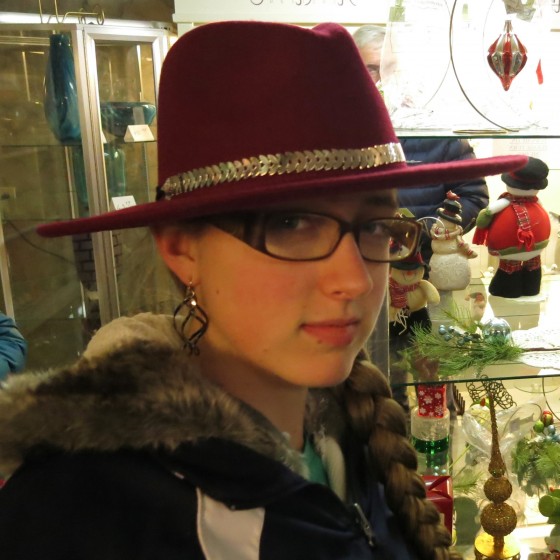 There was another store that had a big sign by the hats which said "Do not play with the hats!" I guess they had too many kids like Zack passing through or something. Anyway, Zack found a mini-hand, which for some reason fascinates him.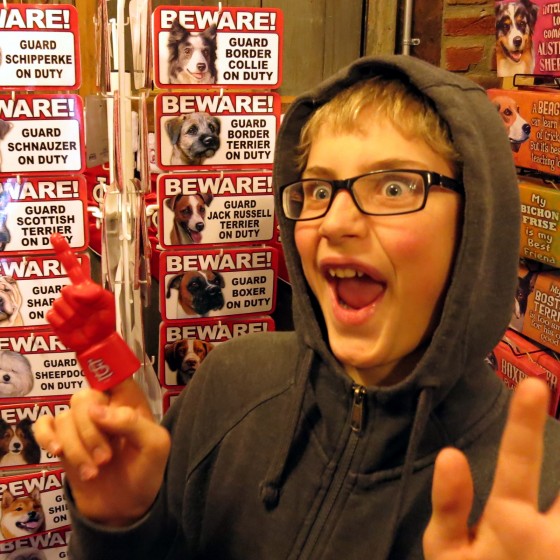 As always, mom did a first-class job decorating everything. The house was beautiful.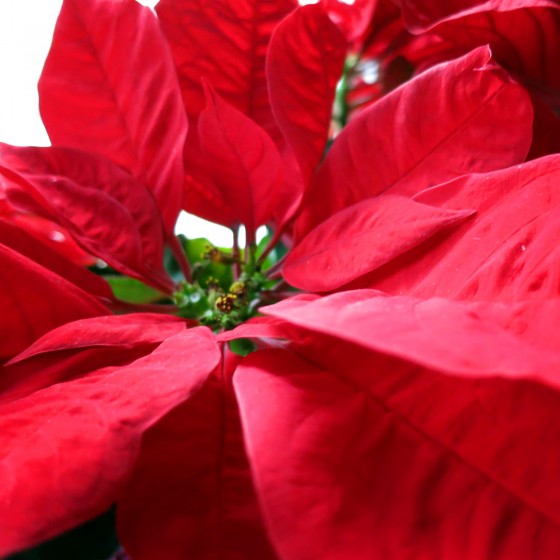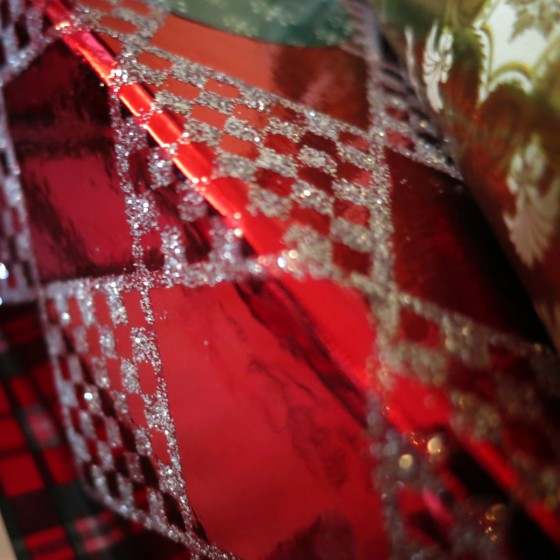 We opened gifts, and apparently Kyra's gifts for me, Laralee, and Zack hadn't arrived yet, so she wrapped some nice notes for us: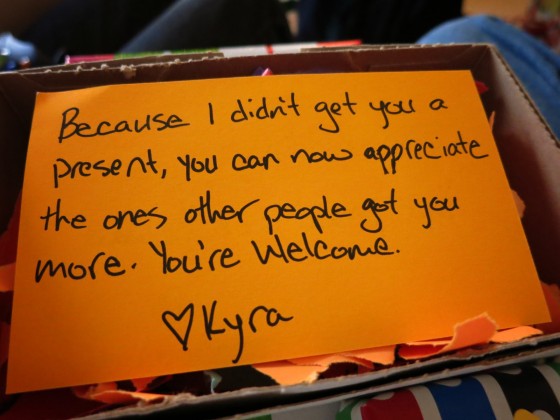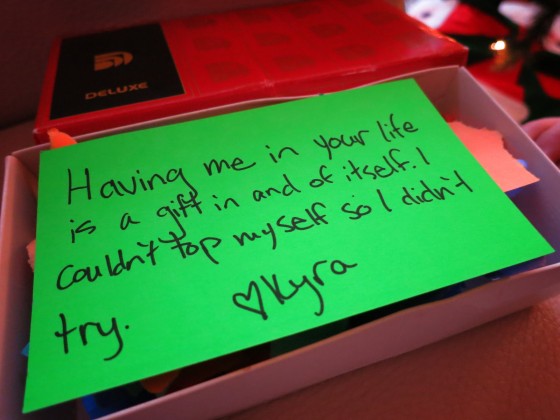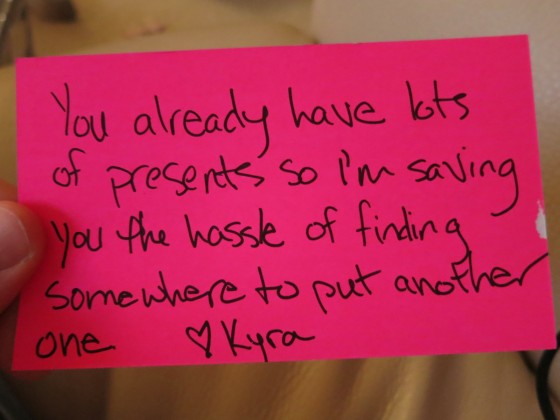 I later learned that "hadn't arrived yet" was code for "hadn't even been ordered yet".
Christmas dinner was amazing, and the table looked great.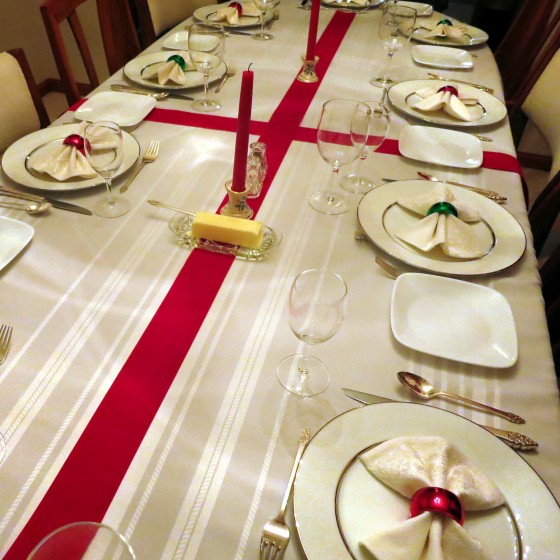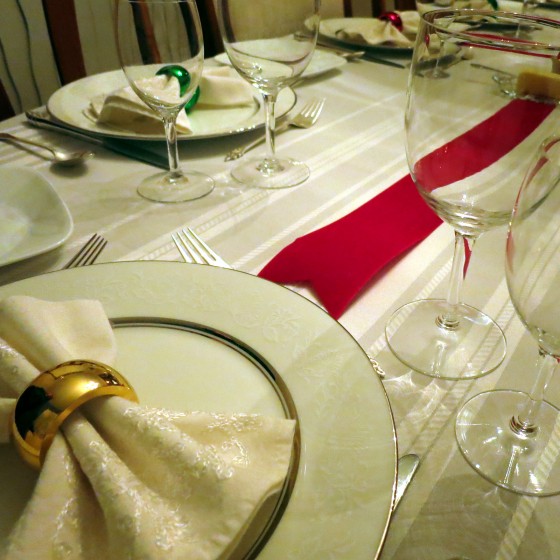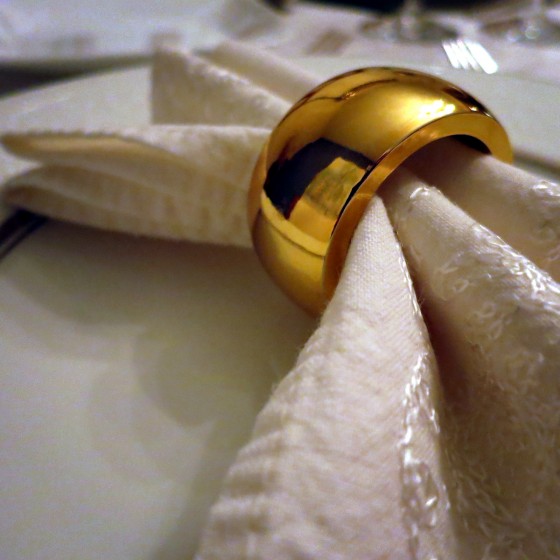 Alex– err, Elder Schroeder– called just as dinner was starting, and since it was one of two times during the year we're able to speak to him, we took the call. We had a great time talking to him for about 45 minutes.
We'd originally planned to come home Monday, but the weather was looking pretty sketchy. A deluge of rain on Saturday led to floods on Sunday, and I-70 was closed in parts later in the day. In addition, a huge winter storm was sweeping north through Kansas (right along our route) and would likely close I-70 on Monday. So we decided to leave Sunday, and the drive was fine. Whew!
All in all, it was a great time and a wonderful chance to hang out with the fam for a few days. Merry Christmas, and to quote Tiny Tim, God bless us, every one.