Yesterday was our 16th wedding anniversary. Wow. Time sure flies.
To celebrate, we didn't really do anything. That's the way we roll. But Kyra and her neighborhood friends Alex, Hannah, and Chaille spent about an hour in the evening chalking our driveway with a huge anniversary announcement (as well as a unicorn, a pig, some bubbles, and other unidentified art). It's a little hard to read due to the geometry of the driveway, but for what it's worth: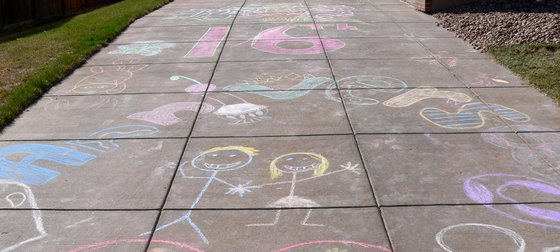 It was a cool idea and we appreciated it.
More to the point, I appreciate my wonderful wife. She's the best thing that ever happened to a bum like me, and 16 years is only a good start on a long life together.