To add to my pile of Google schwag, Rick sent me a backpack as thanks for some work I'd done for the company.
This backpack is hands-down the coolest backpack I've ever owned.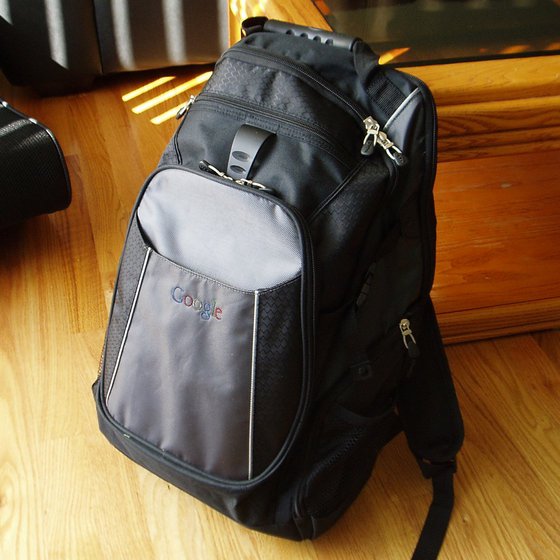 It's built really well, including a nice carrying handle on top, sturdy loops for attaching things, straps to cinch different areas and keep them snug, and pockets. Pockets upon pockets! In some cases, the pockets themselves have pockets inside them. Everyone knows a good backpack is measured by the number of pockets it has. Awesome.