It was fun to have a full house over Thanksgiving week. All of us chose a part of the big Thursday dinner: I made some cranberry bread, Kyra did a green bean casserole, Kaitlyn put together a sweet potato casserole, Julian cooked some amazing mac-n-cheese, Alex chose pie, and Pepper took care of the turkey and dinner rolls. In the end, it was far too much food for a single meal, and felt more like one of those all-you-can-eat buffets where you just choose a little sampling of each food.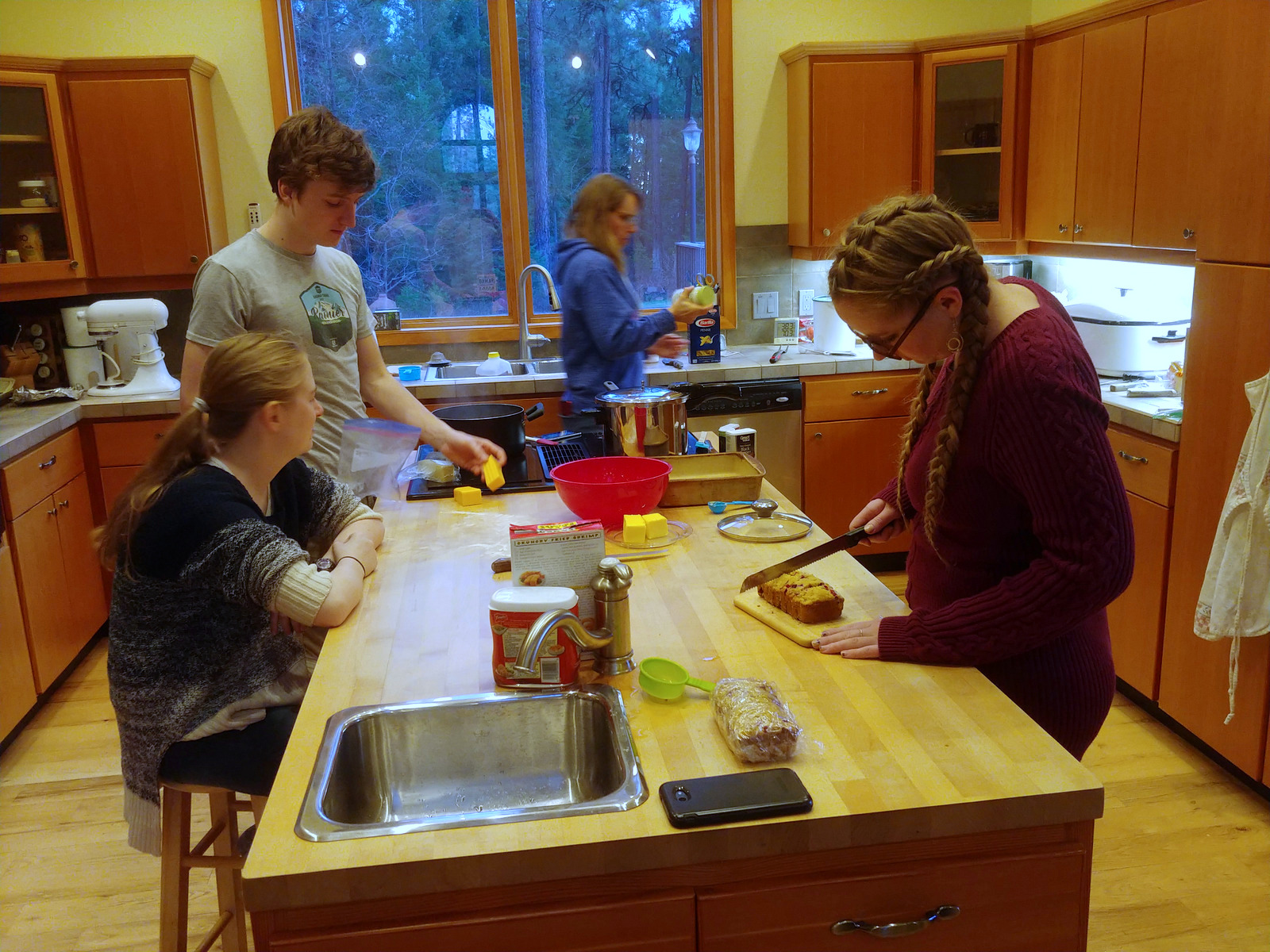 The next day, Kyra and Pepper foraged through the leftovers for their lunch.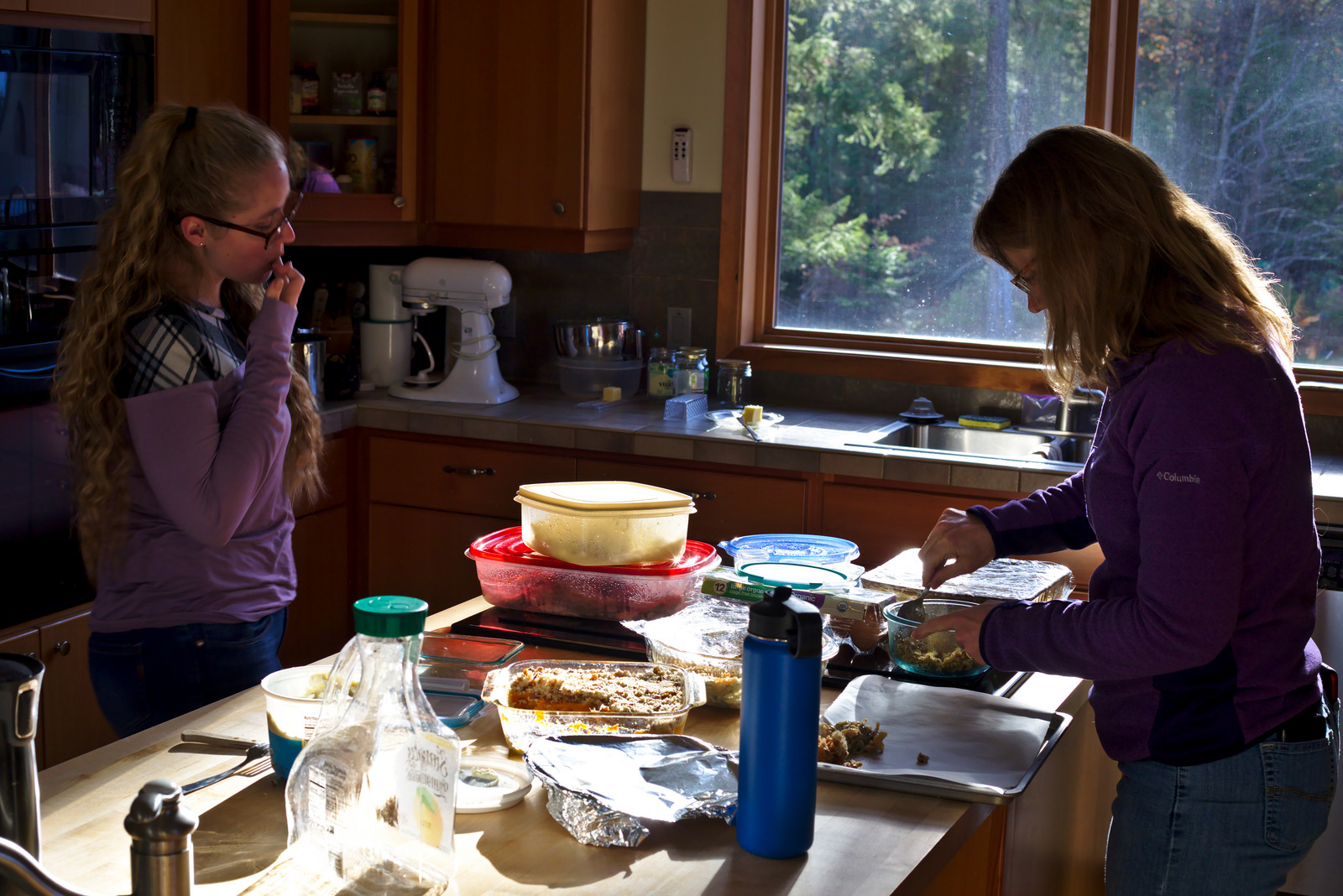 The week was filled with games of pool…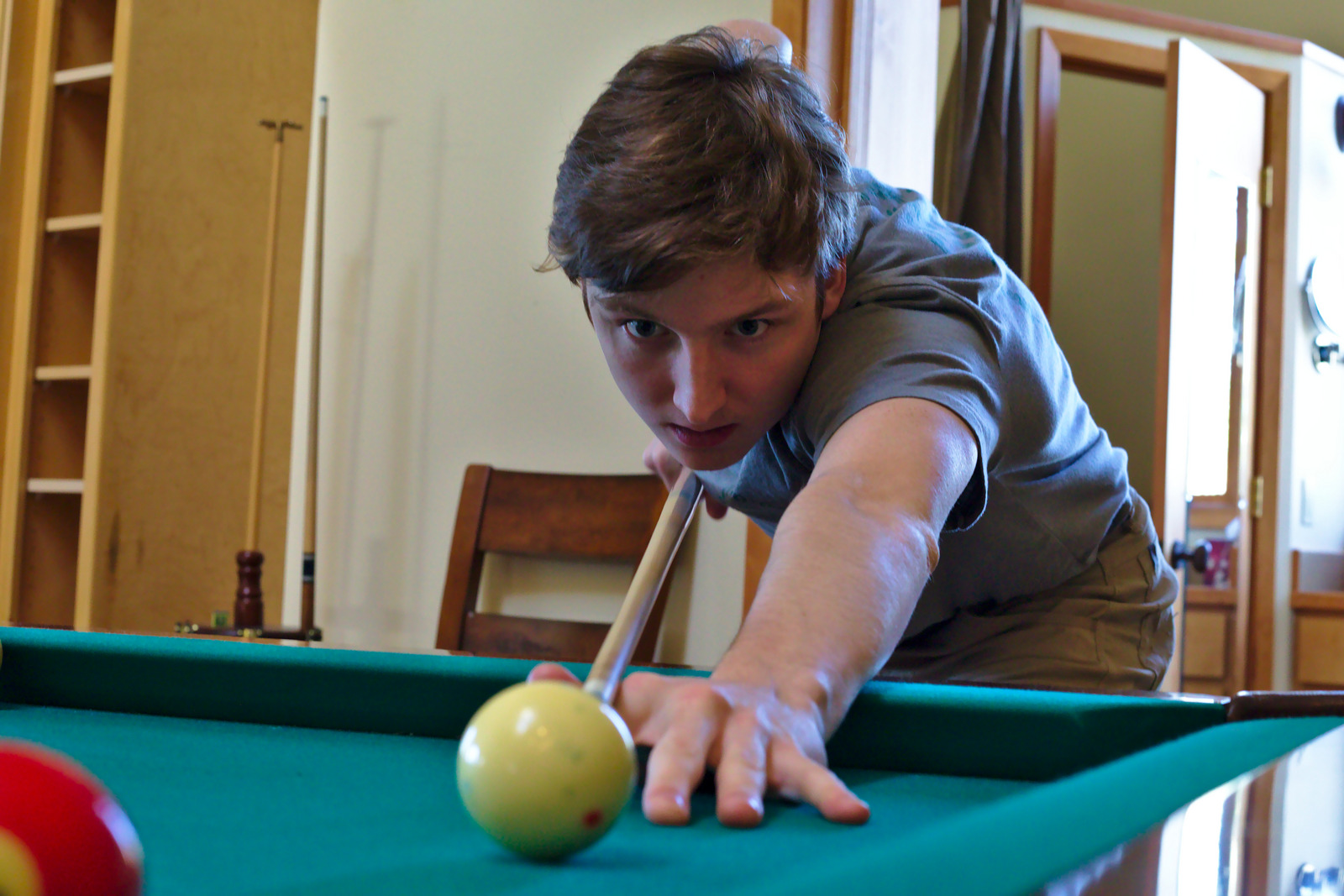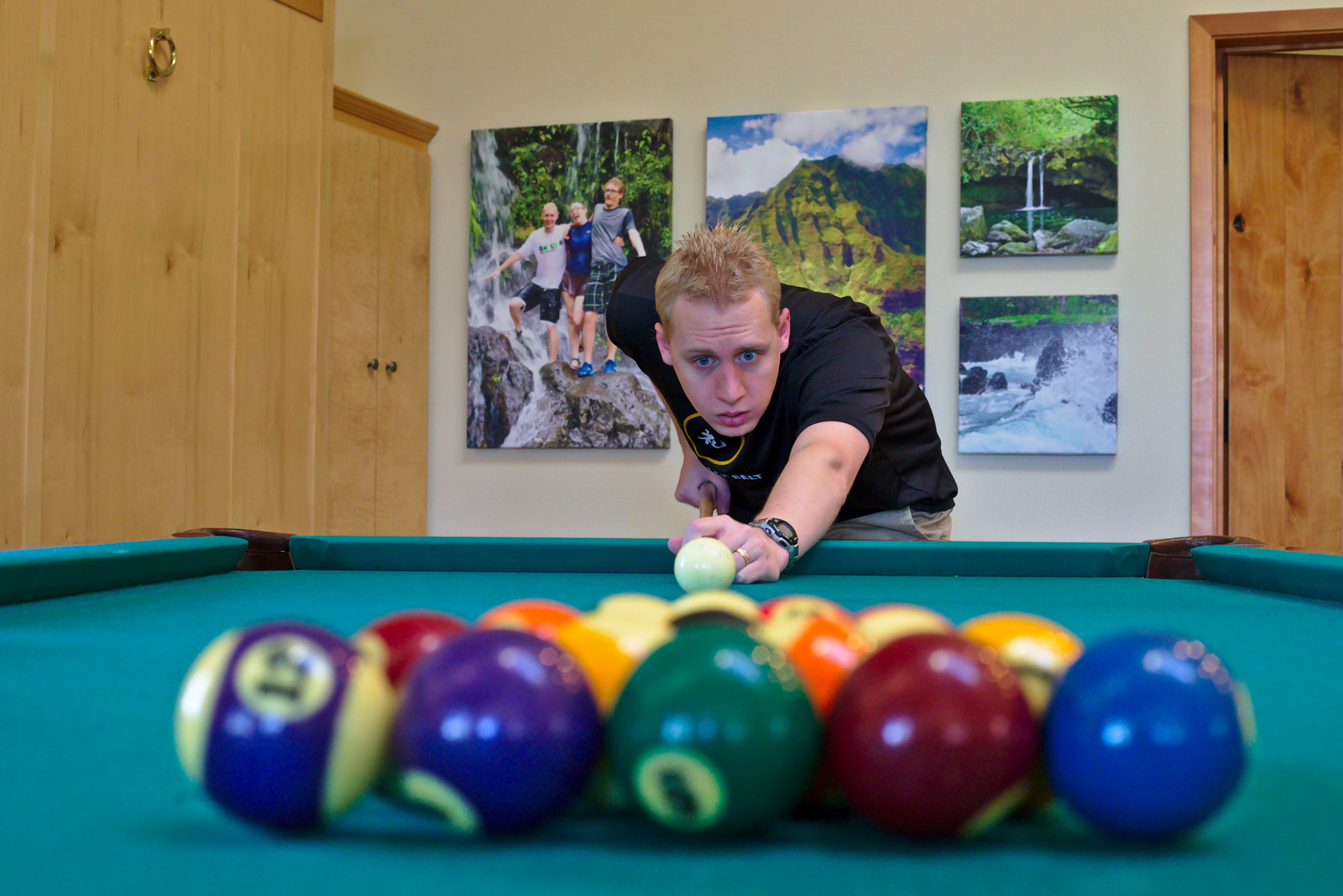 … and board games like Hexteria, Dominion, Smash Up, and (shown here) Wingspan: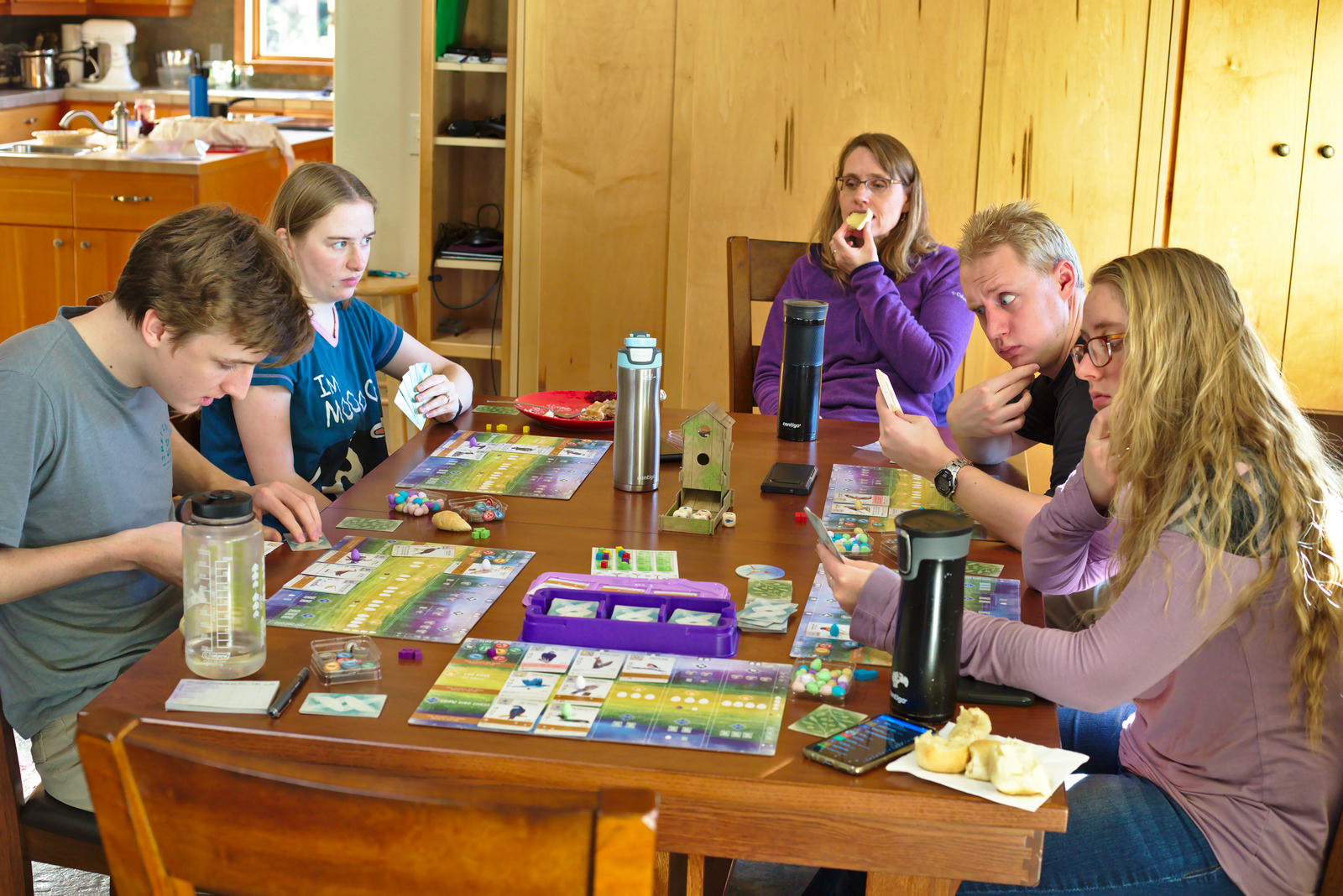 There was relaxing…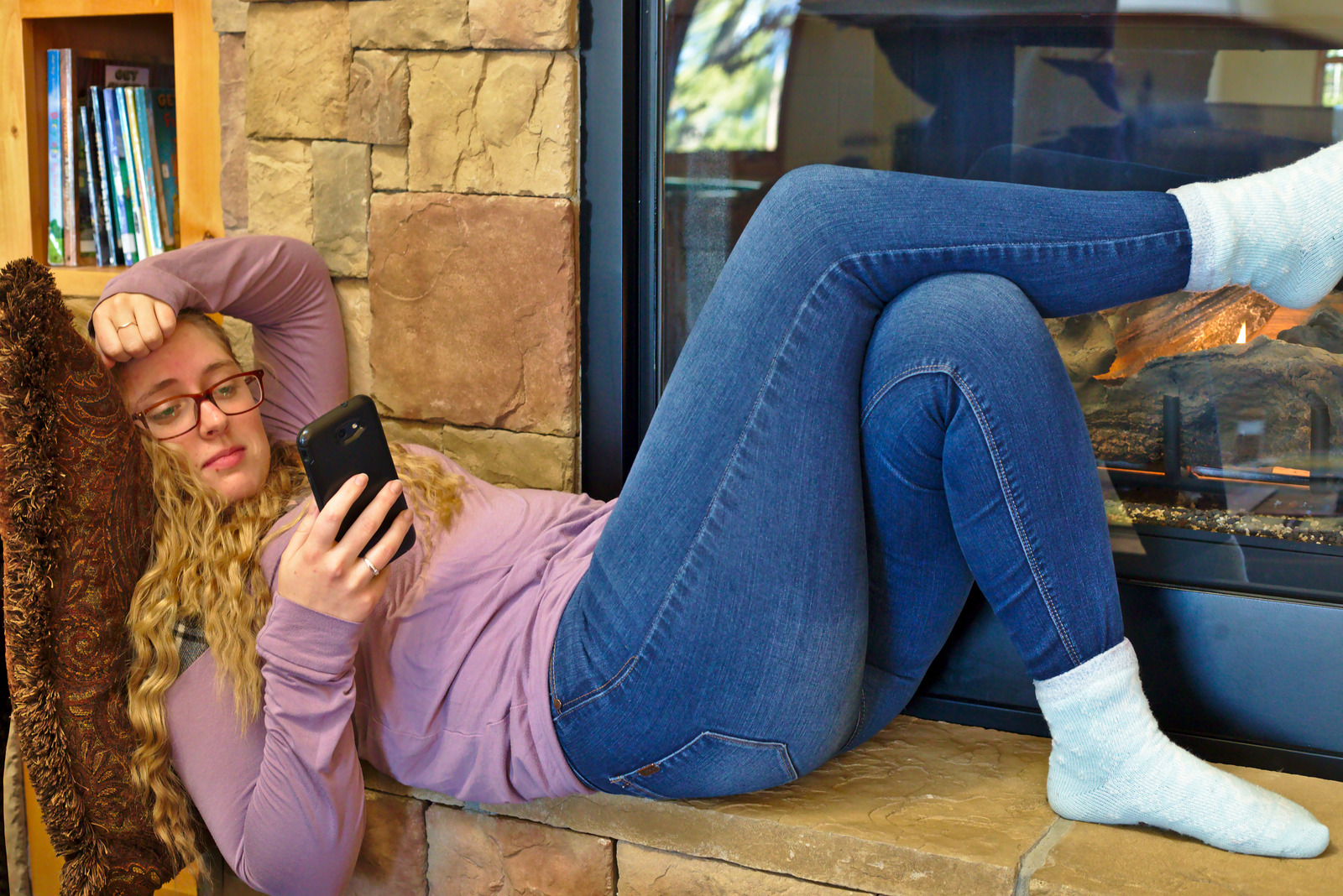 … and comic books (also note the tiger-print pants):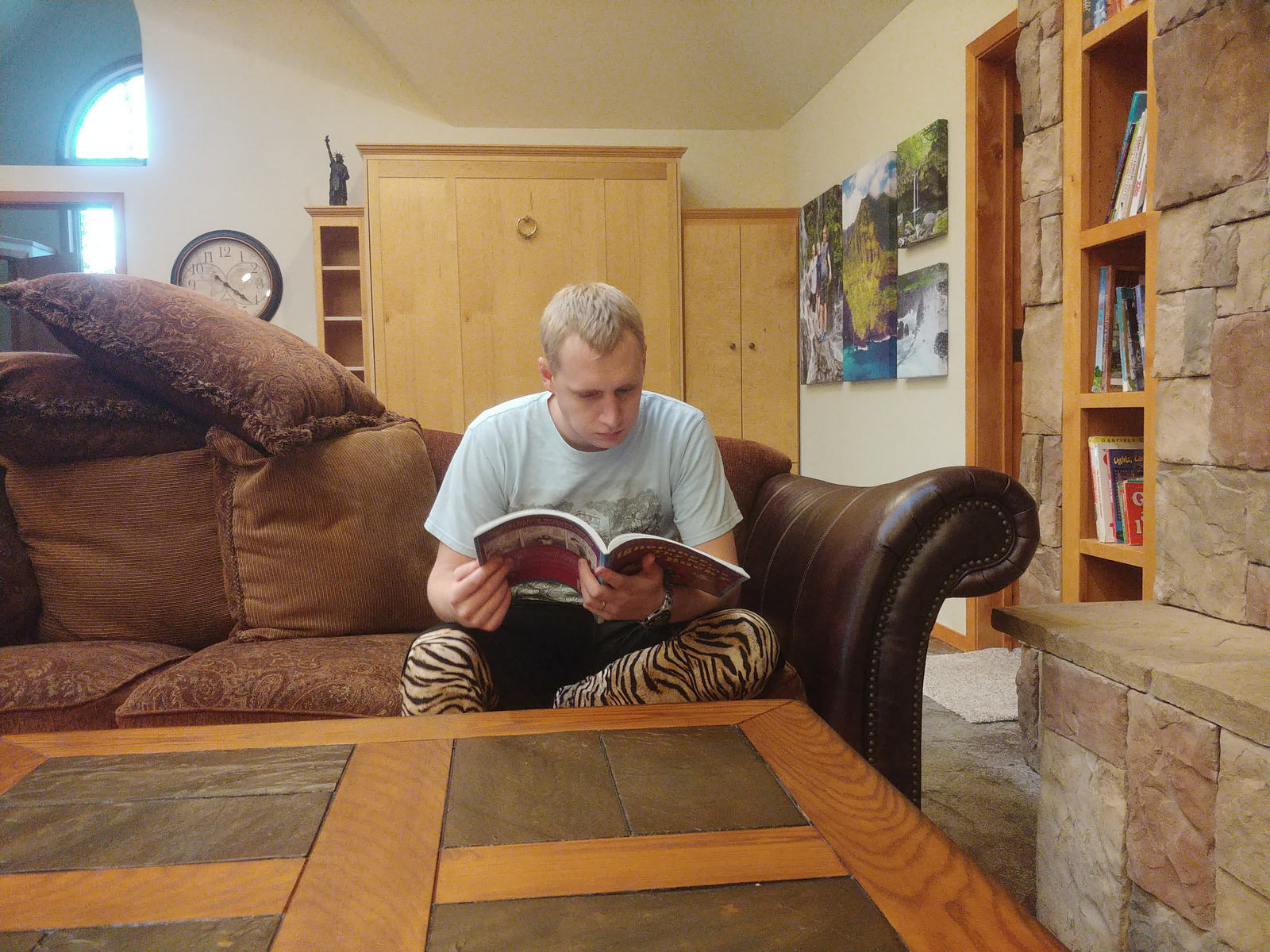 And let's not forget the trip to the Big City, where we had a great dinner and Alex and Kaitlyn were able to catch some Pokemon (there aren't any Pokemon near our house, since we're in the middle of a forest).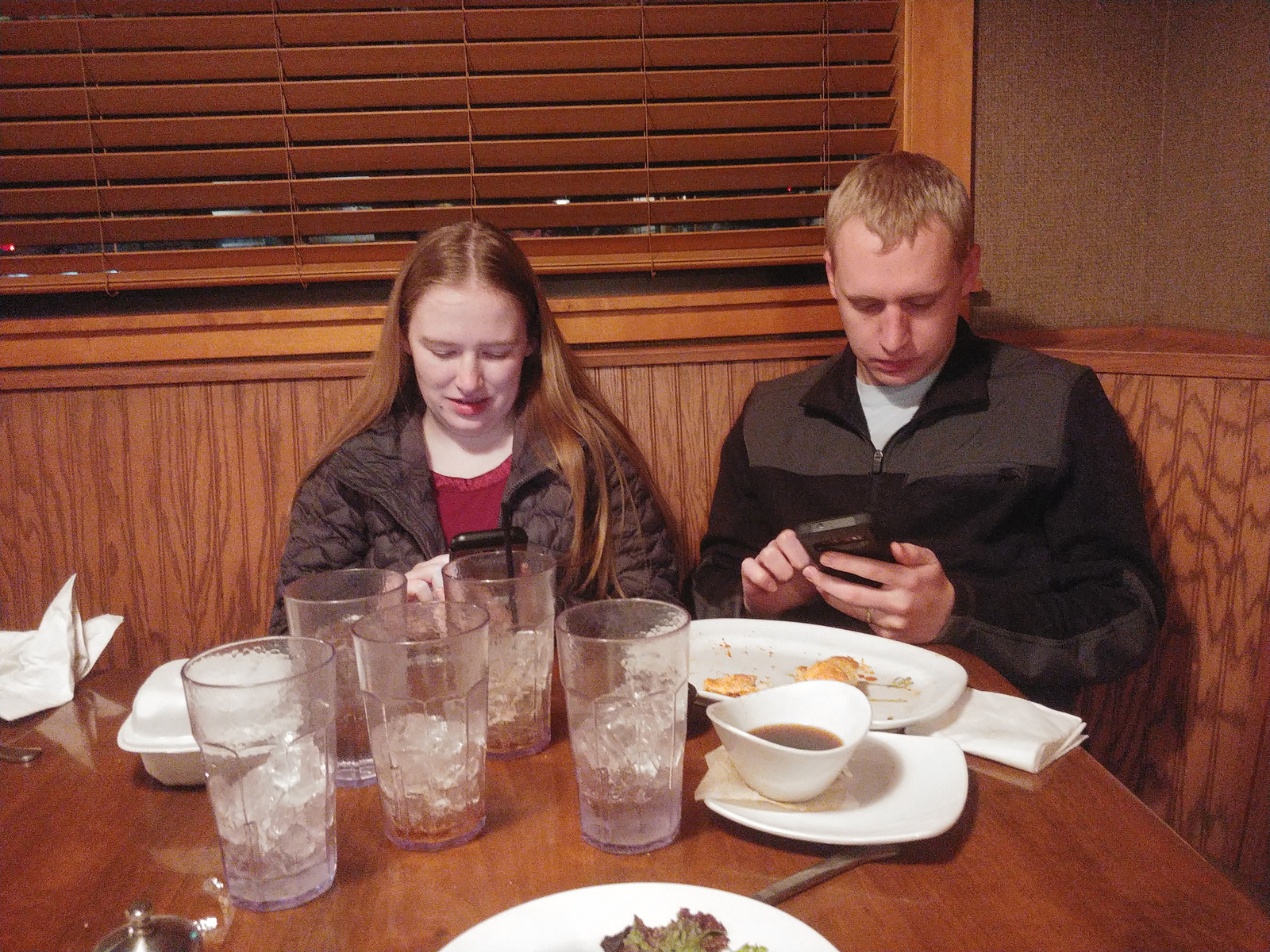 It's so quiet and empty around here today, now that everyone is back home. I'm glad we had a crowd, and we're excited for a Christmas in Utah in a few weeks.