As I've been listening to Pandora, I've noticed that many of the ads are targeted at people in the "greater Albany area".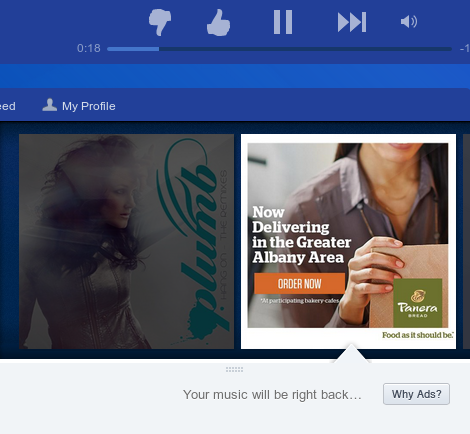 Modern browsers have the ability to send location data to sites that request it, so I figured maybe something weird was going on there. Perhaps the IP address associated with my internet connection was somehow linked to an ISP in Albany?
Then it hit me. In my Pandora profile, I'd given my ZIP code as 12345. That's Schenectady, New York… about 30 minutes from Albany. Schenectady is my old standby whenever a site asks for a ZIP code and has no real need for it. Take that, Pandora advertisers!