Today we decided to check out the Swan River Trail, also known as the Bigfork Nature Trail. It starts at the edge of town and meanders along the Swan River, overlooking the river from cliffs a hundred feet high.
The trail is very flat and easy– a hundred years ago it was the only road between Bigfork and Swan Lake.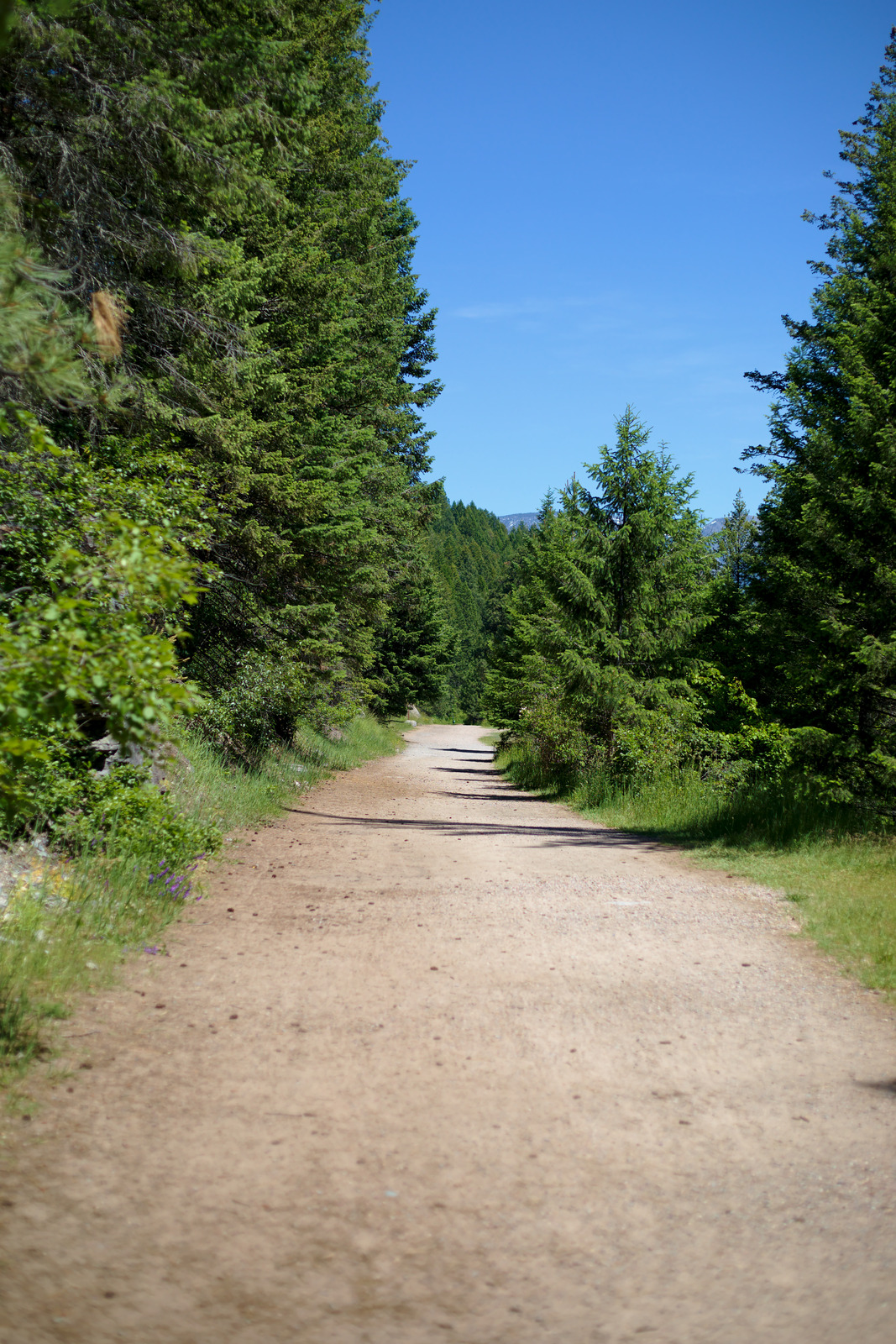 The first stretch runs along what's called the "Wild Mile" of the Swan River: a crazy rushing whitewater area. Right now, with spring snow runoff, it's probably running near its high point, and I don't think it would be navigable by anyone but the most skilled rafter or kayaker. Here's one of the "tame" sections: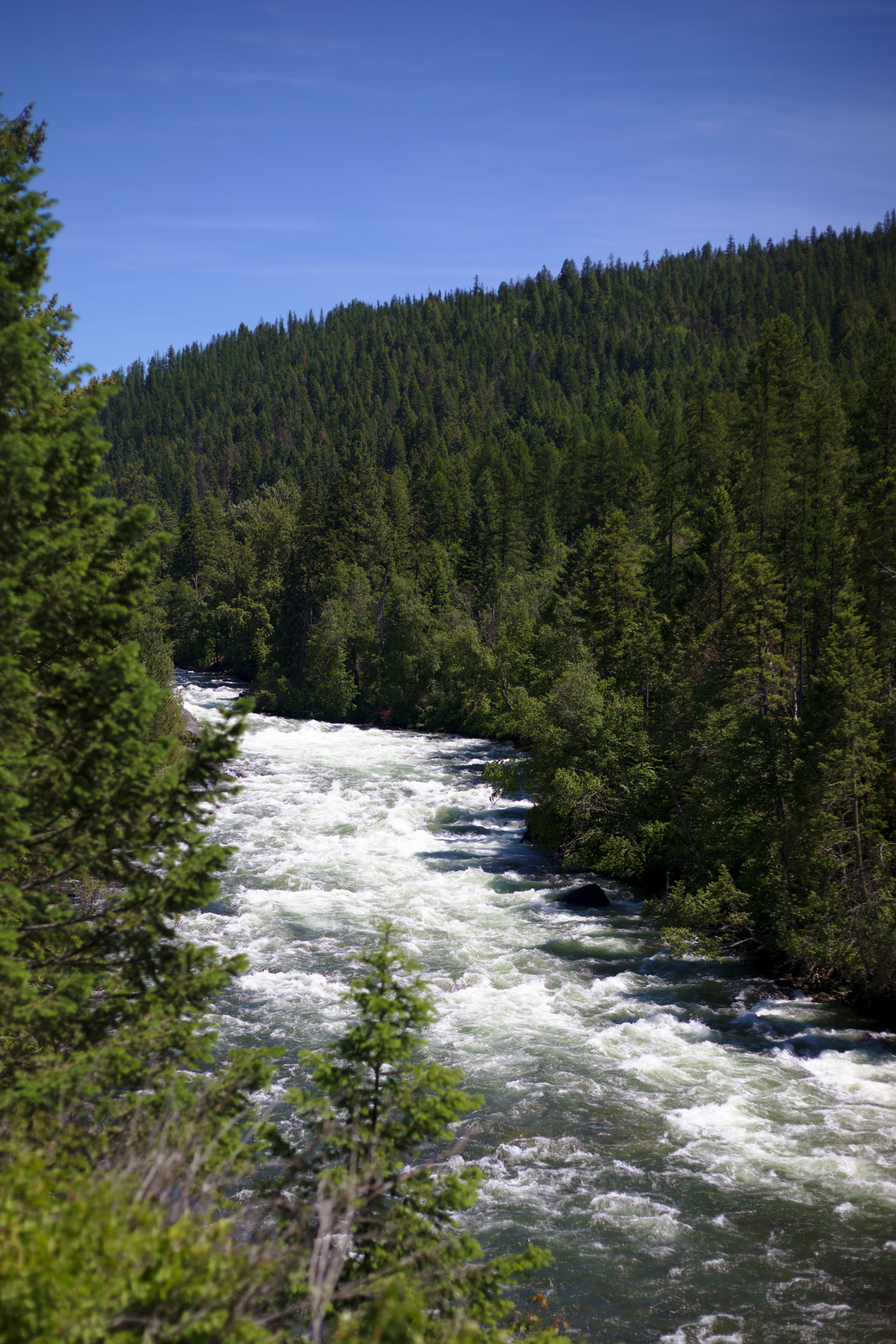 We went as far as the Swan River Dam, and decided we'll definitely be back (with bikes, probably).