The other day, Kyra and I were talking about how amazing tardigrades are. I thought of an earlier conversation where we'd discussed how sports teams only have certain animals as mascots… large predators, vicious rodents, birds of prey, and so on. I commented how hilarious it would be if a team's mascot was a tardigrade.
This afternoon, I put together a t-shirt just for that.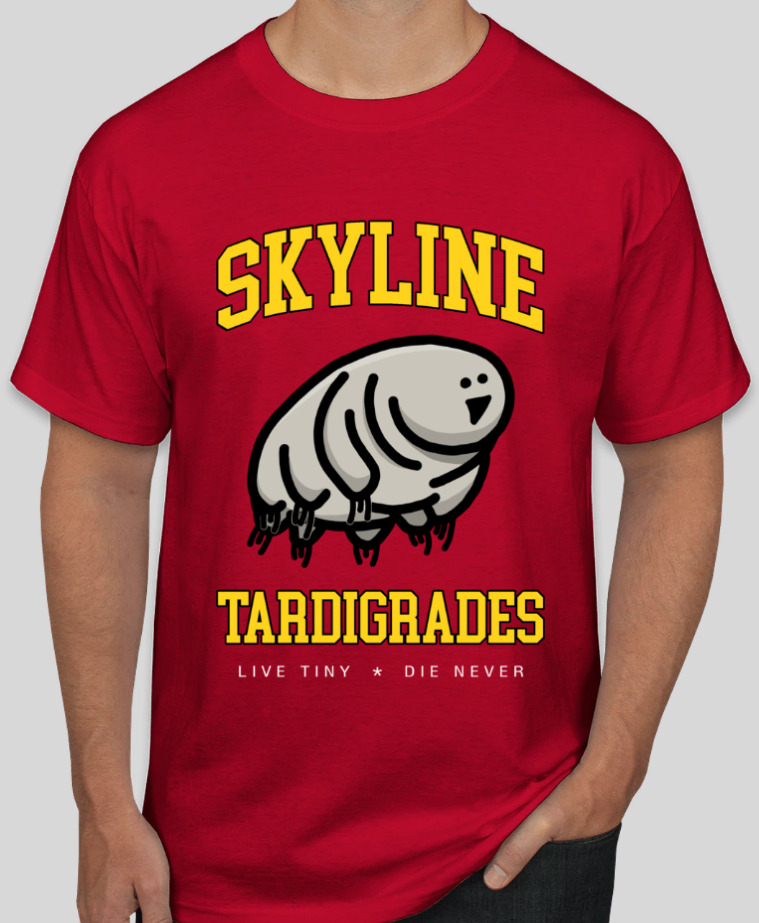 When people ask me what retirement is like, this is probably a good answer.