Kids love water. Kids also love rocks and throwing things. So it stands to reason that kids love throwing rocks into water.
We put it to the test today by taking Ollie down to Yellow Bay and letting him play on the shore of Flathead Lake. He absolutely loved it.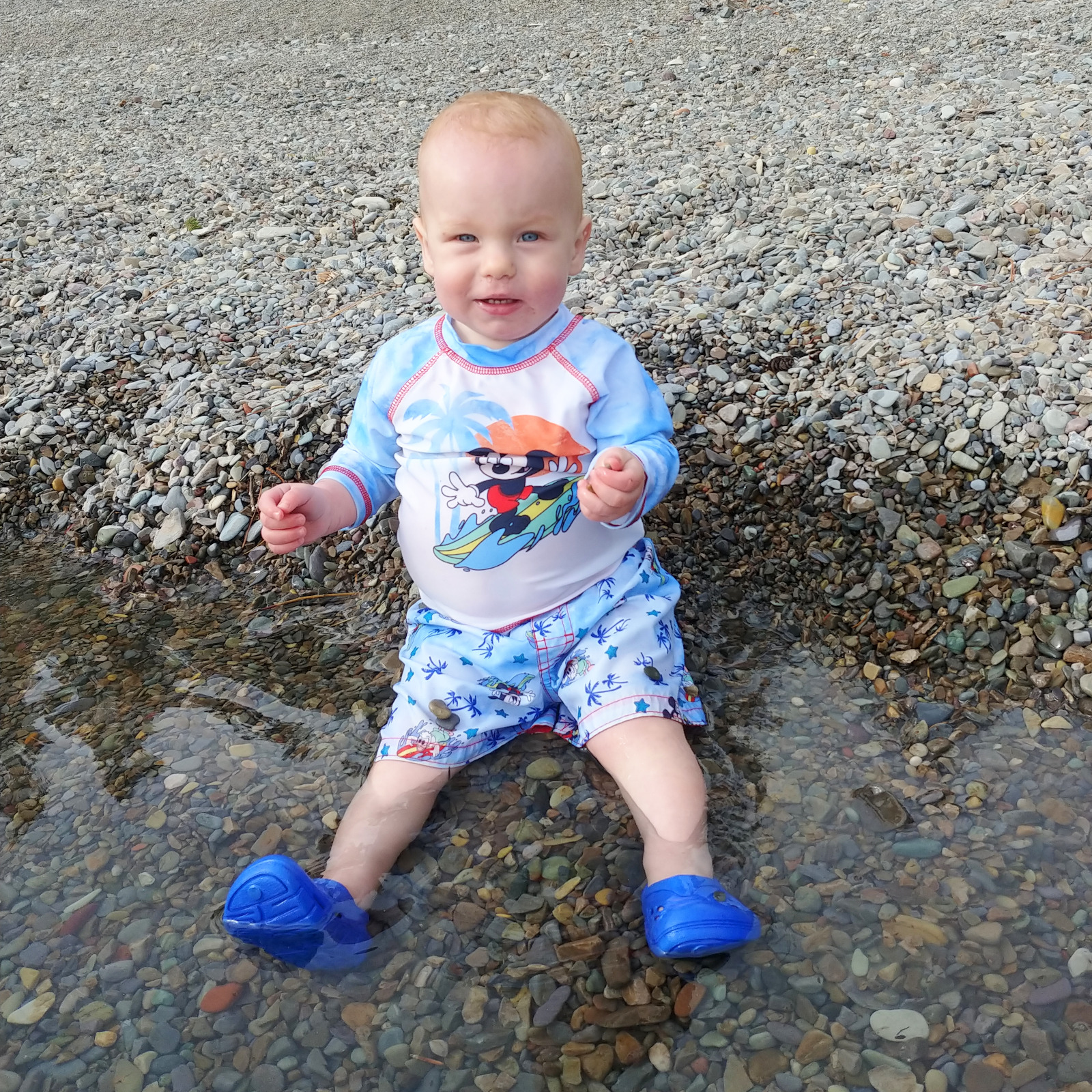 Even though it's May, the water temperature these days is hovering around 45 to 50 degrees. Still, you get used to it pretty quickly. He didn't mind having his legs in the water while he picked up handfuls of rocks and threw them.
Naturally we decided to take him out on the jet skis, so we bundled him into a life jacket that was literally as big as he is. He seemed excited about riding with his Aunt Kyra.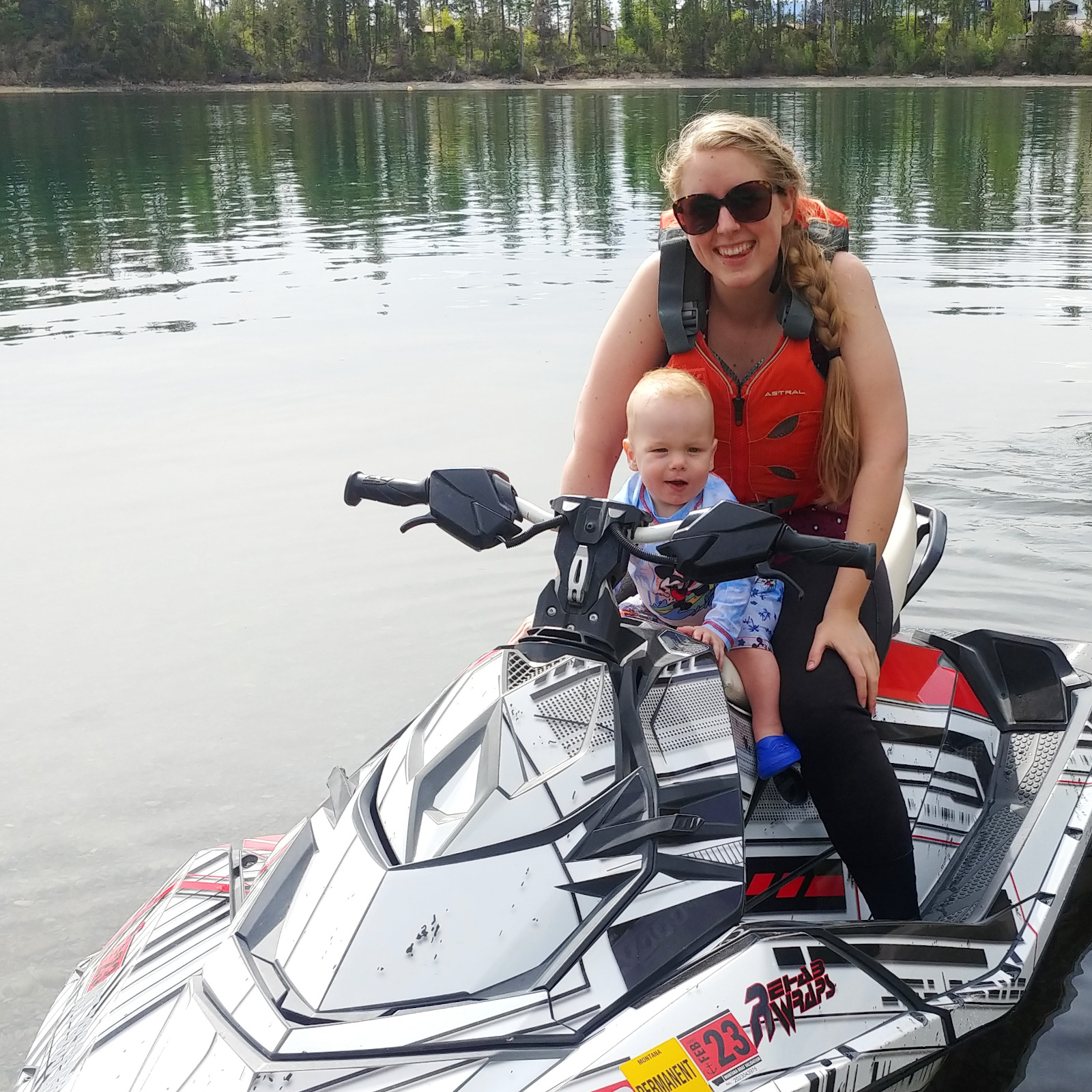 They cruised around the bay for a while, but after maybe ten minutes of it, the little guy was literally falling asleep.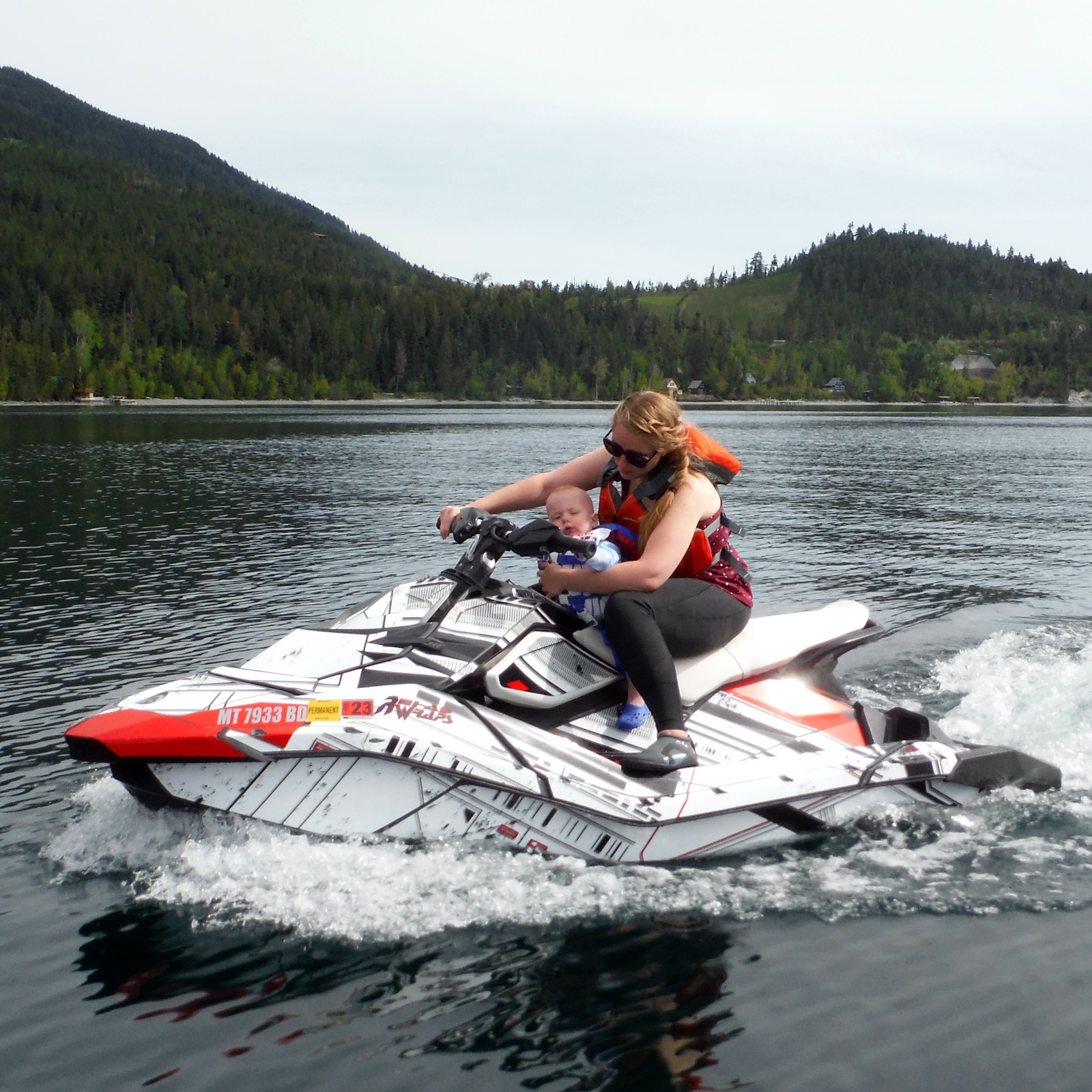 Kyra said he was sort of nodding off. I wonder if maybe he wanted to go fast, so this slow cruising just wasn't exciting enough.
In any case, when he returned to the shore he was thrilled to throw some more rocks. Life was good. Heading home, he showed us what he thought of a day on the lake: