I don't know if "kameraspielen" is even a word, but if not then I think I'll make it one. It means "playing with a camera" in German, and as I continue to work on improving my photography, I'm just playing around to learn the tricks of the trade. Today I popped in the prime lens for my Nikon D90 and took a few shots around the house. I'm working on lighting, f-stops, depth of field, that sort of thing.
Then I download the photos to my computer and mess around with Darktable, which is a fantastic photo-editing package. That's where I'm learning things about levels and contrast and base curves. Digital photography absolutely relies on good post-processing.
So, at my desk as I was running through different tools in Darktable, I saw my little Lego guys and figured I'd take a few shots. Here's my favorite minifig, King Arthur with the Holy Grail: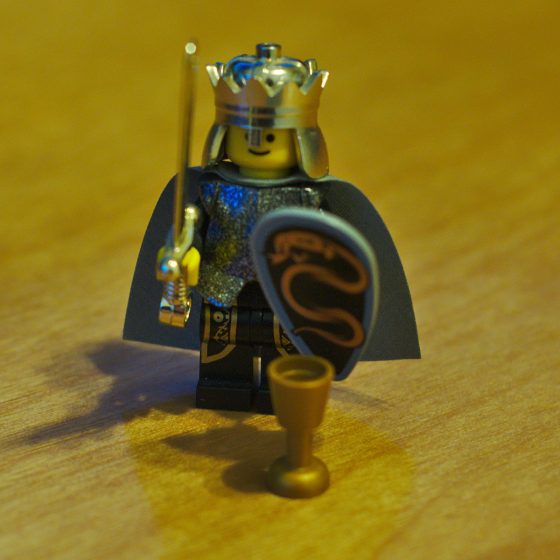 And my second-favorite, the generic pirate, complete with parrot and treasure map: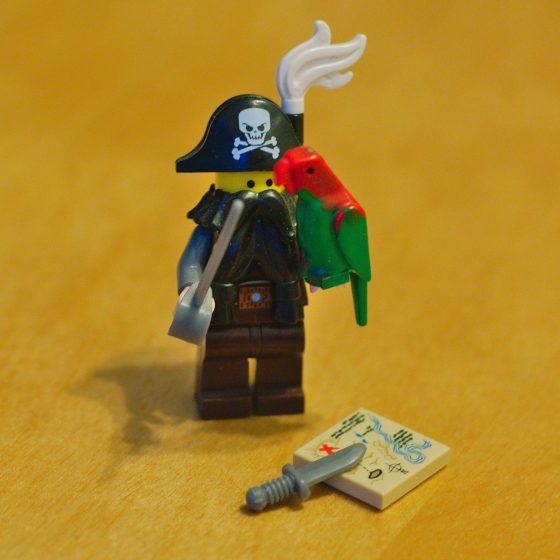 Longtime readers may remember when these guys first showed up.
Thom gave me a thick book on photography techniques, which I'm going to start reading in hopes of learning more. And then, more kameraspielen.