Okay, I've been doodling with my new tablet for a bit, and it's clear I'm not much of an artist.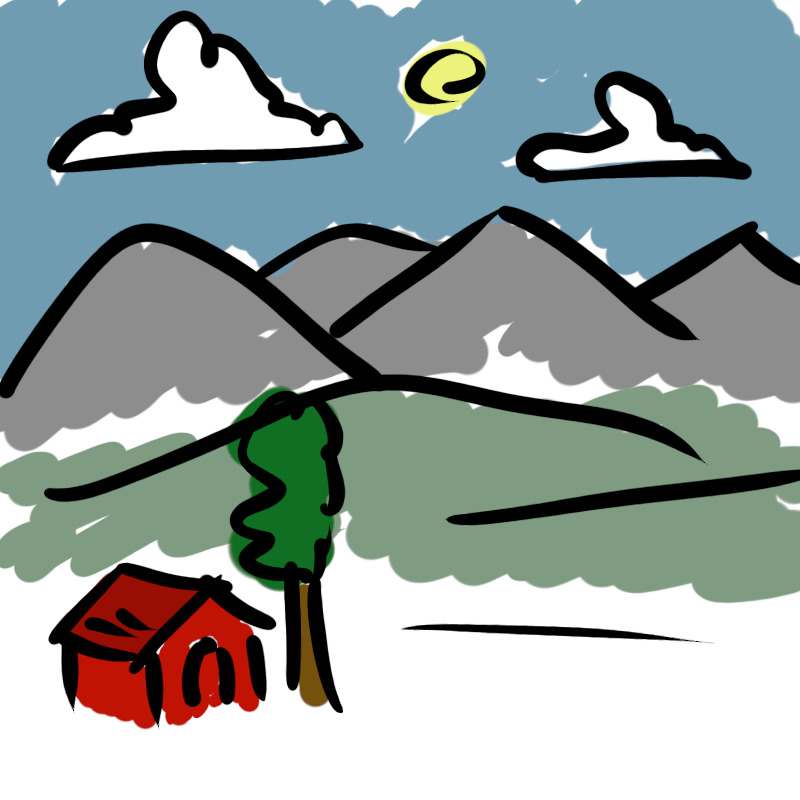 That's supposed to be a barn but looks like a doghouse. Then again, it was about three minutes of effort and really just an exercise to get used to how the stylus works, and how to make varying line thicknesses and use of colors.
After goofing around a bit more, I decided to "paint" an actual photo. Here's the source material, a shot of Lake McDonald from a recent trip to Glacier: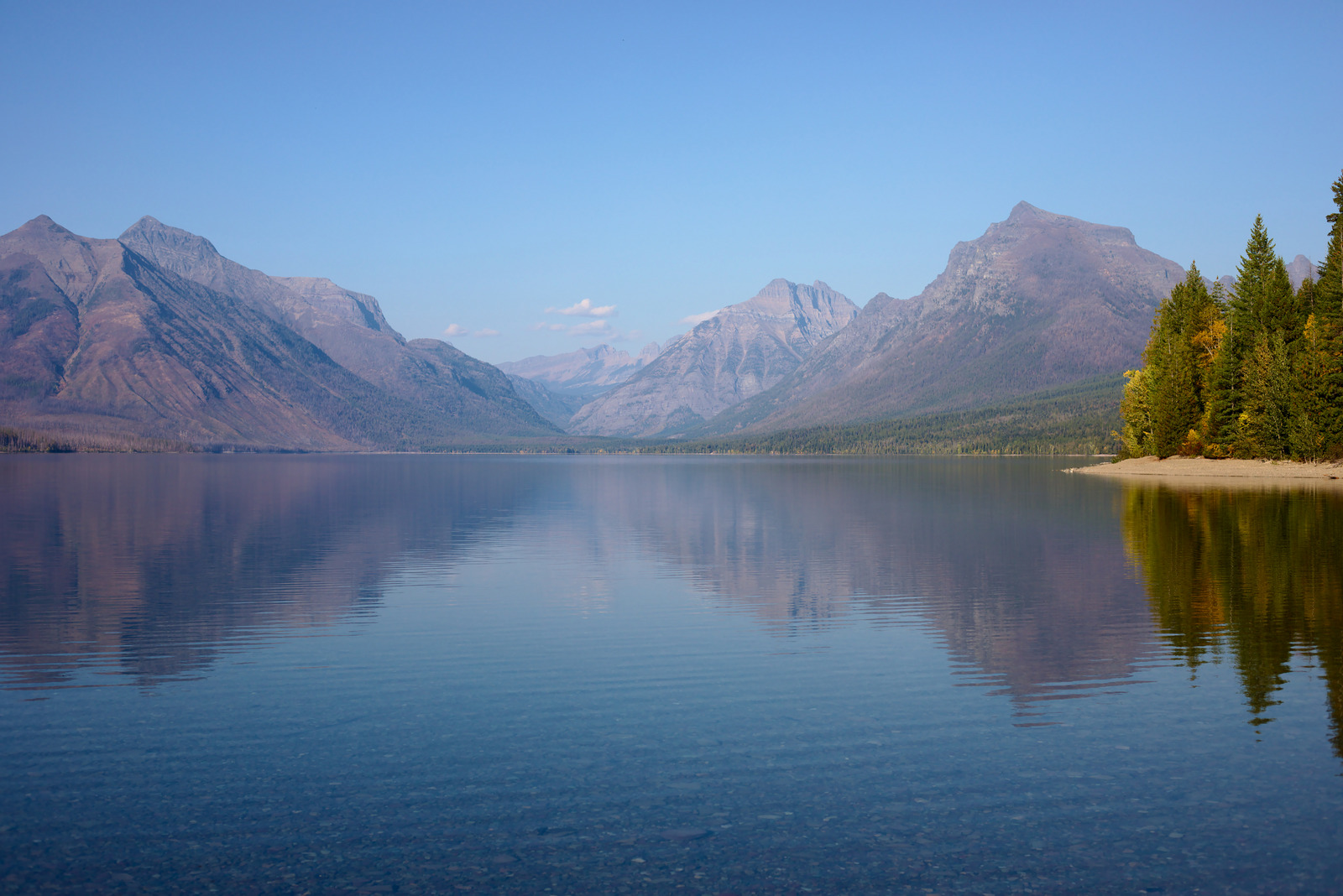 And here's the sketch: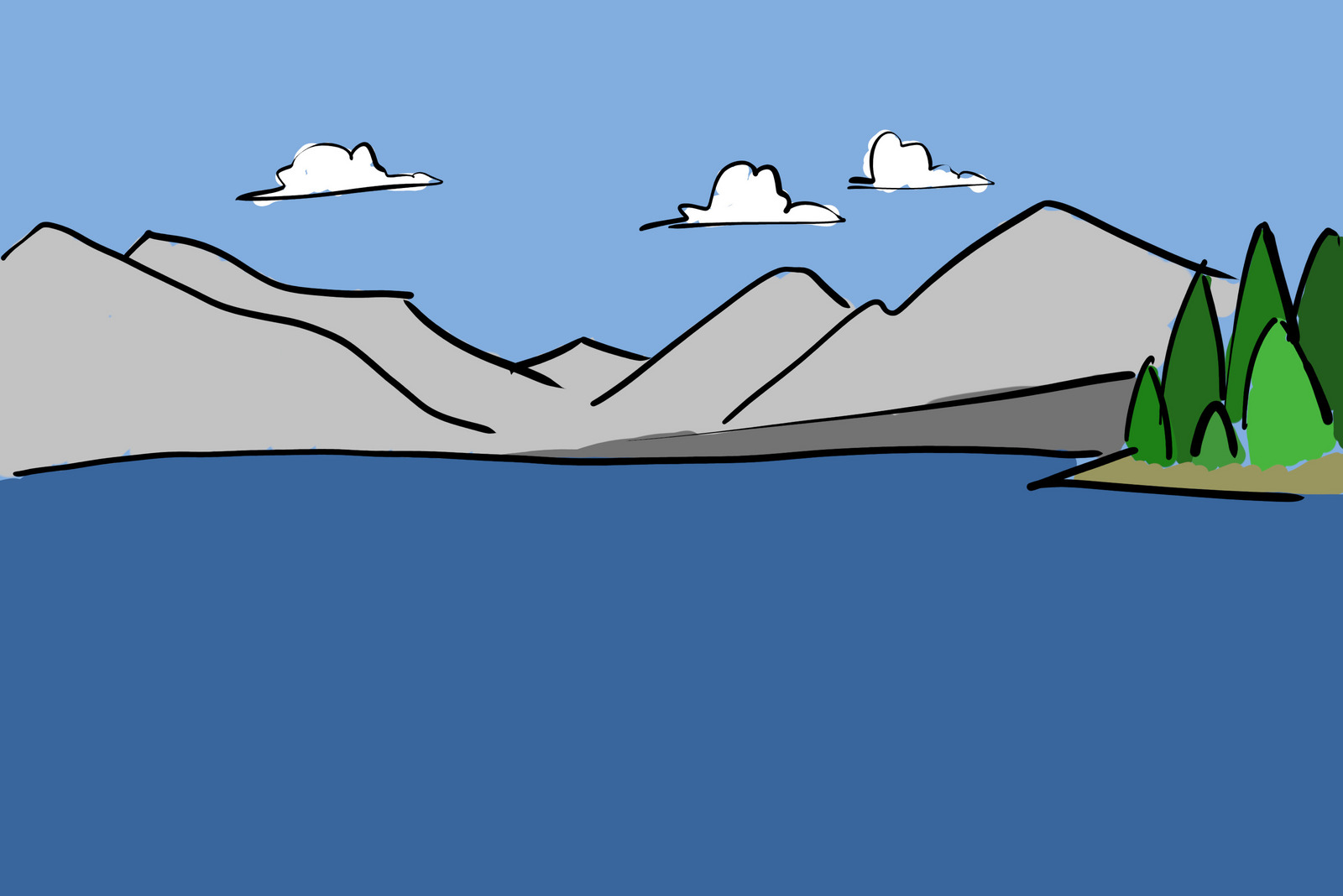 Breathtaking, I know. But in about an hour of scribbling stuff like this, I'm already feeling more familiar with the tools and how to use the stylus. Give it another week or so, and I'll be Monet.