The other day, Laralee decided to head down to Savers (a thrift store) in Boulder. She wanted to find a new pair of jeans on the cheap.
Of course Kyra wanted to come along, because she knows that when Mom goes shopping, there's a good chance she can sweet-talk her way into something as well. Since she wanted clothes, and since her room usually has a few stacks of clothes tucked in various corners, we made a deal with her. She could only get new clothes if she first got rid of some old ones. Eager for the opportunity, she ran upstairs and came down with a few loads of clothes that she's willing to trade.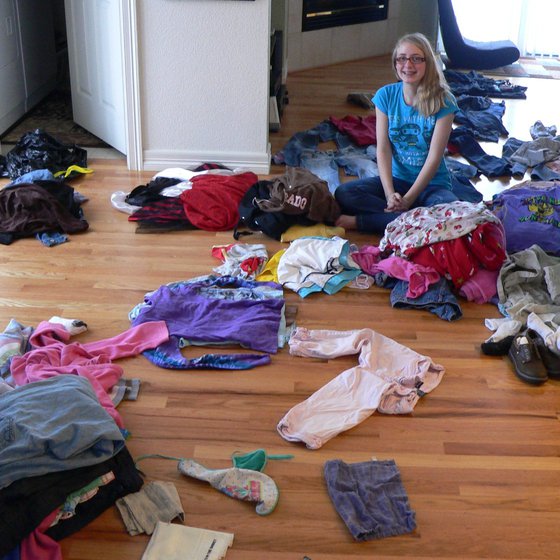 Who says teenage girls are big on clothes?