The untimely demise of our van has made us think about buying a new car to replace it. We need something with all-wheel drive (for the Montana winters), some towing capacity (for the jet skis), and cargo/seating space (for our kids who aren't really kids any more). After shopping around and test-driving several different vehicles, we settled on a Honda CR-V. We are, after all, a Honda family with our Odyssey, Accord, and Civic.
After a marathon afternoon of negotiating for a used one and failing (they didn't want to meet our price), we opted for a new one. Laralee chose "lava red" as the color, and it's pretty sharp.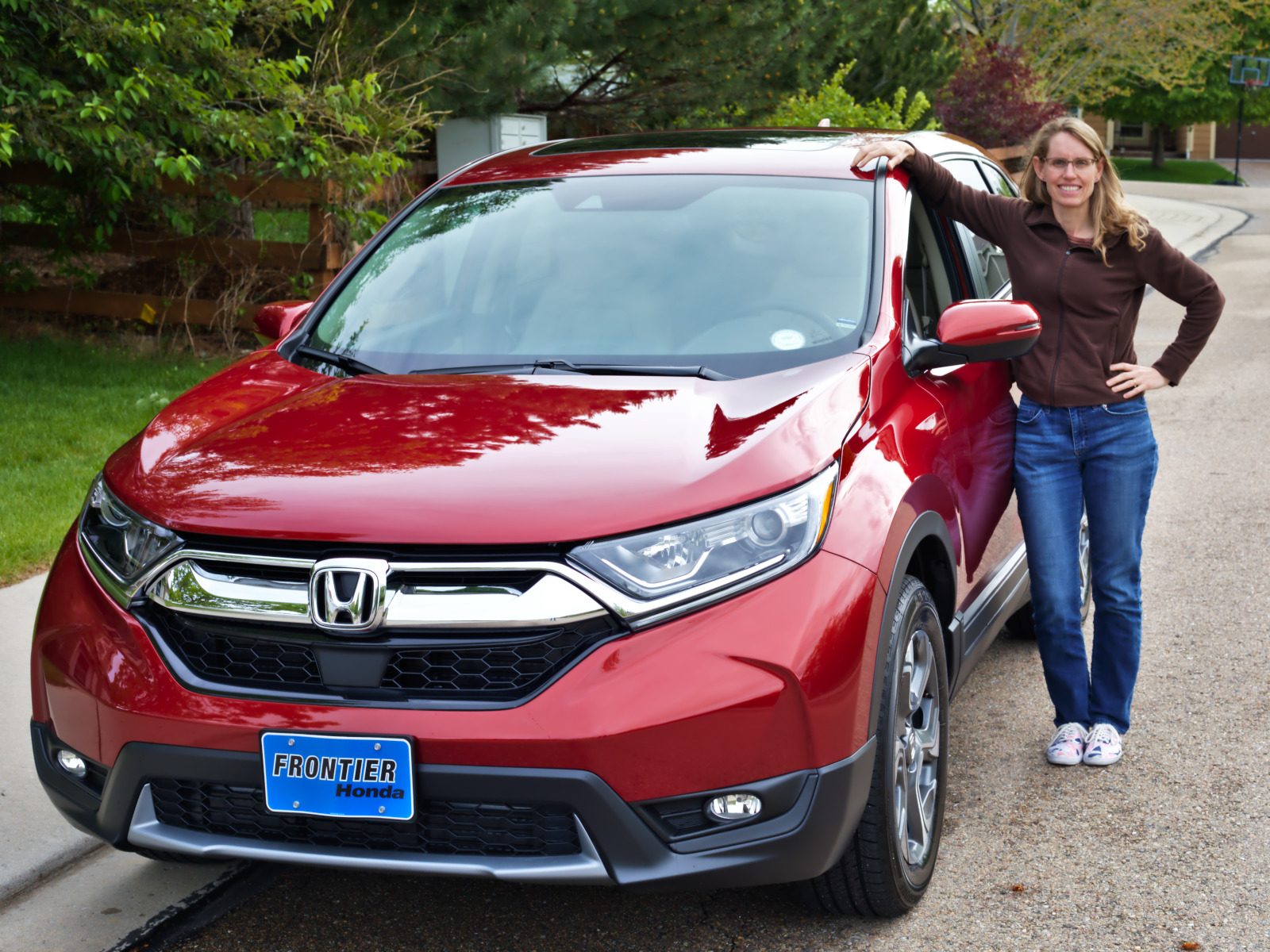 We're heading up to Breckenridge for a four-day weekend, and I figure we'll spend a good portion of the drive figuring out all the controls and phone integrations and music settings and whatnot. Pretty cool stuff!