It's been almost a year and a half since we welcomed Alex back from his mission to Peru. And today we had the same opportunity to welcome Kyra back from California, as she finished her mission in Bakersfield.
We piled into the van and headed to the airport. In the parking lot we found one of those luggage carts, so we decided to hijack it. I pushed Zaque about halfway to the terminal (of the half-mile walk we did from long-term parking) and then he took a turn pushing me.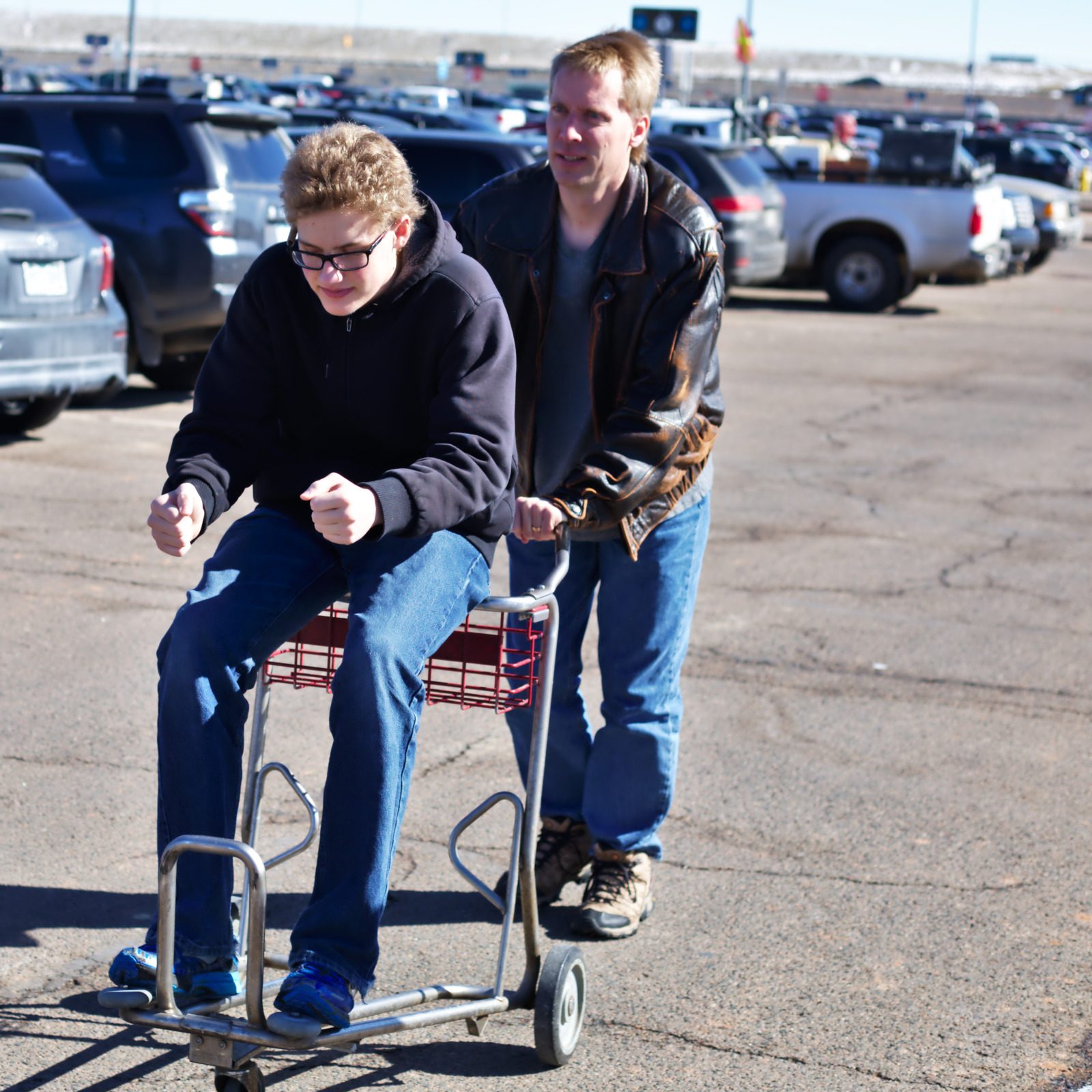 Then we positioned ourselves in the terminal where the trains empty, since that's the closest we could get to the gate. While waiting, Zaque and I noticed a big bronze statue of some aviator dude. His shoes were very shiny, and I figured it was because countless people rub his shoes for good luck. We figured it wouldn't hurt to get a little of the luck for ourselves.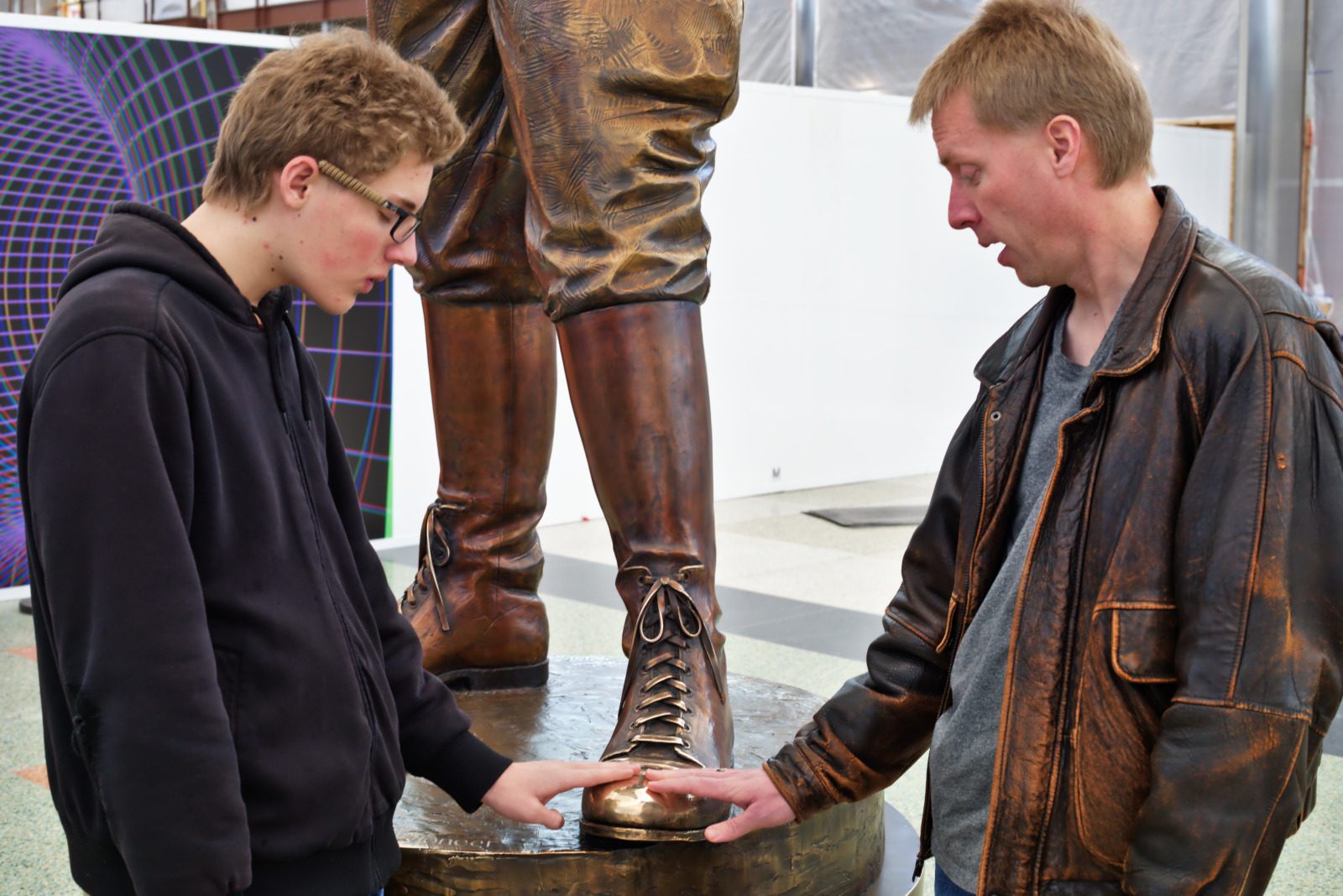 A short while later, there she was!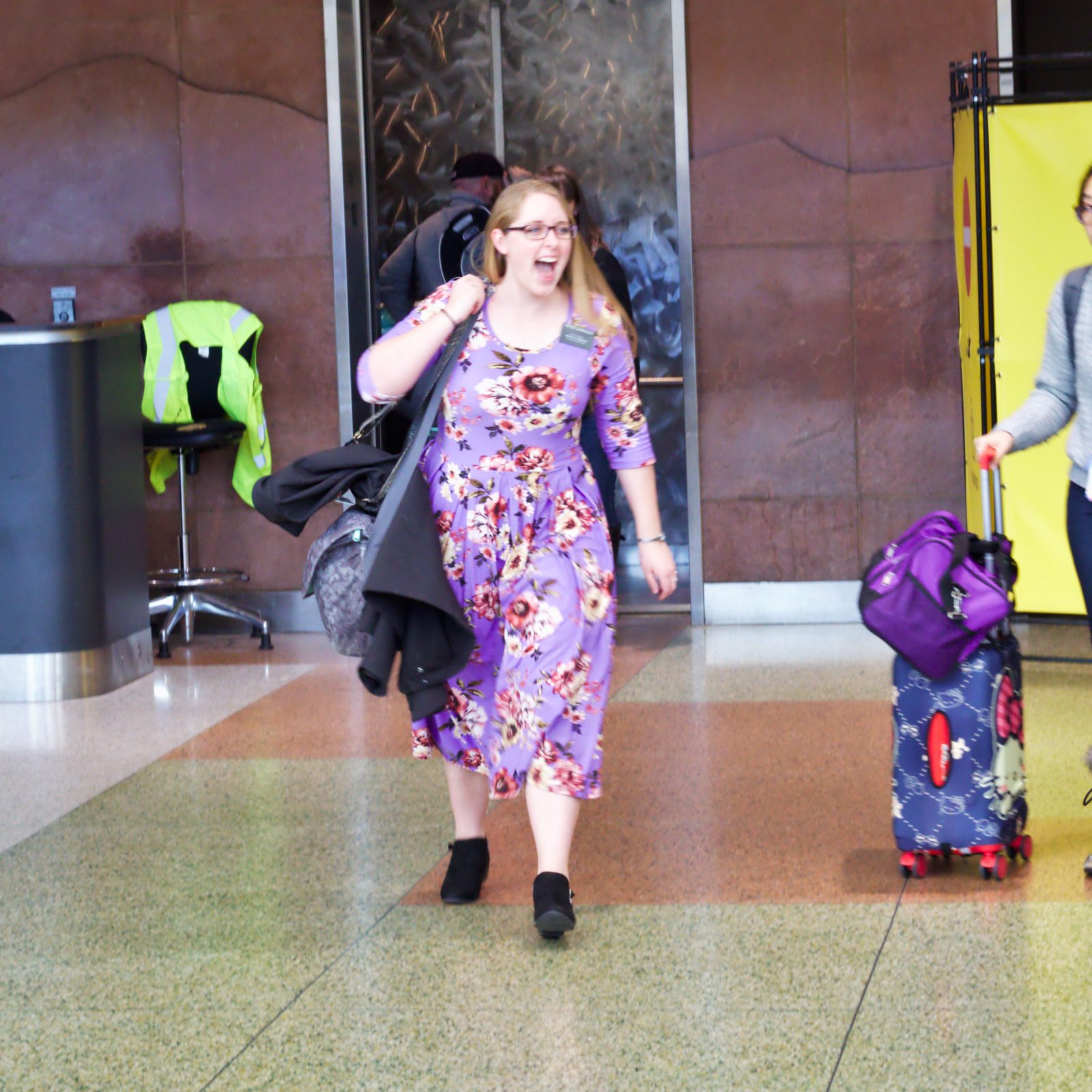 Not surprisingly, there were hugs and laughing and tears. Laralee got a hug that seemed like it lasted forever, while the rest of us stood around awkwardly waiting for our turns. Then again, moms probably miss their missionaries more than others.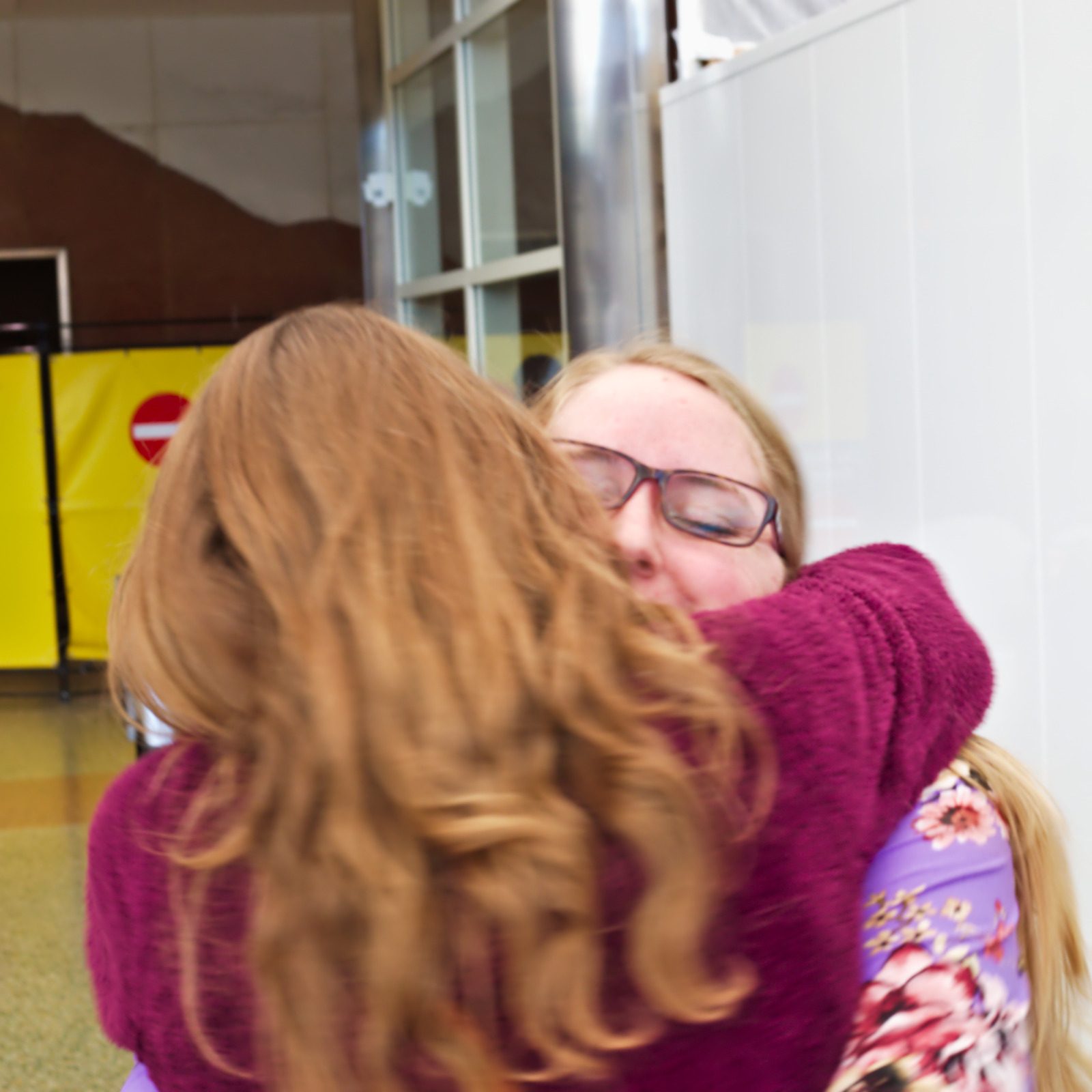 We posed by some DIA construction sign, together again for the first time in over three and a half years.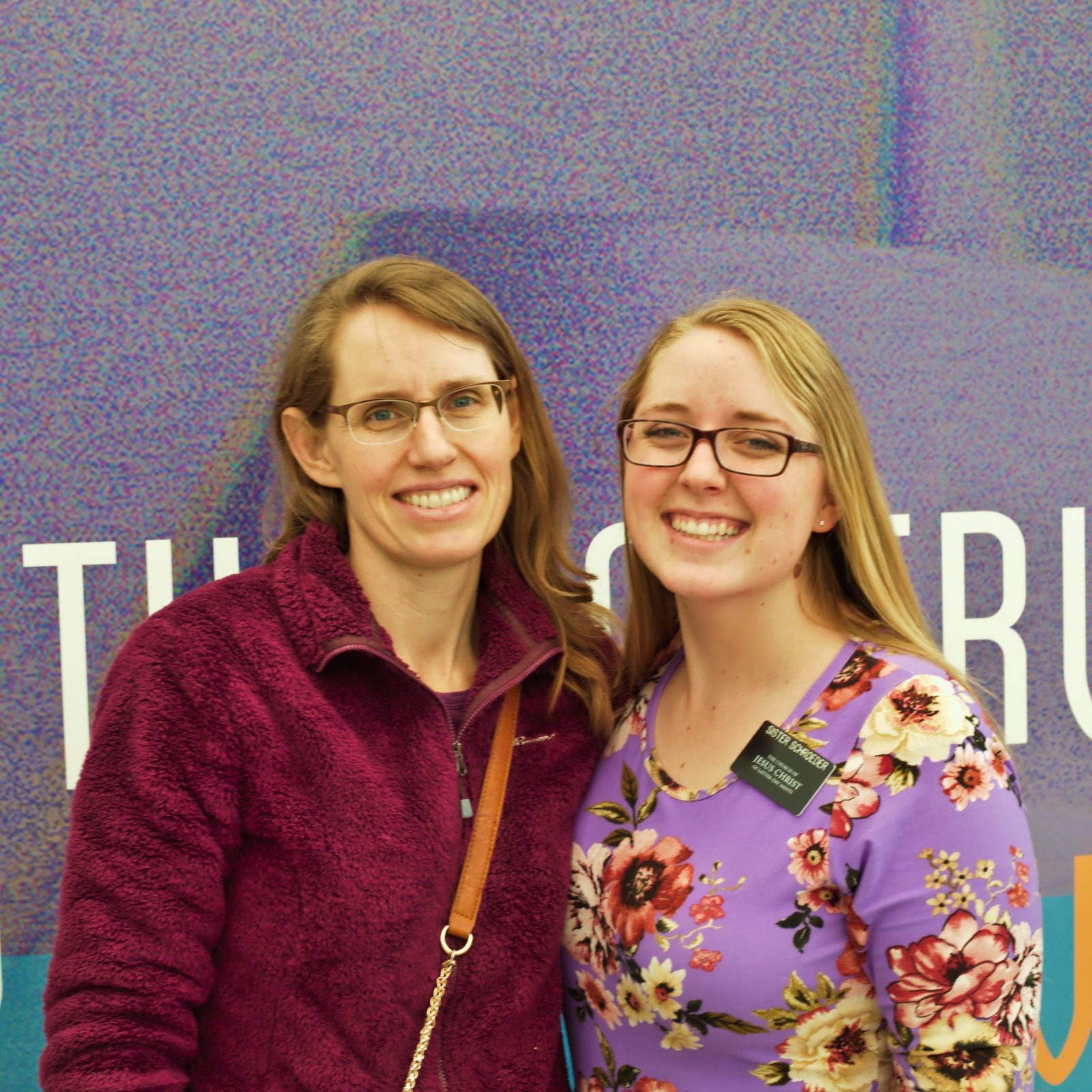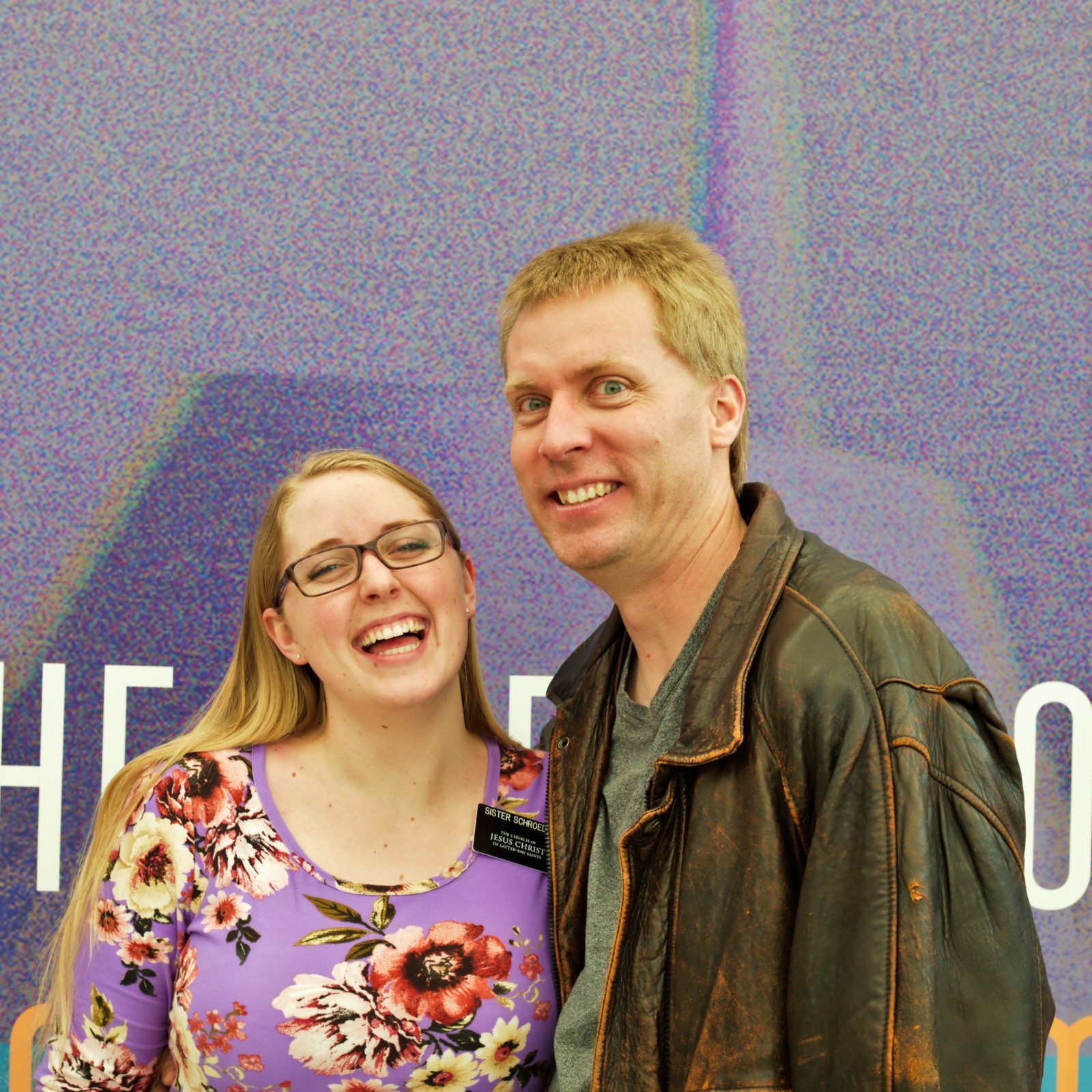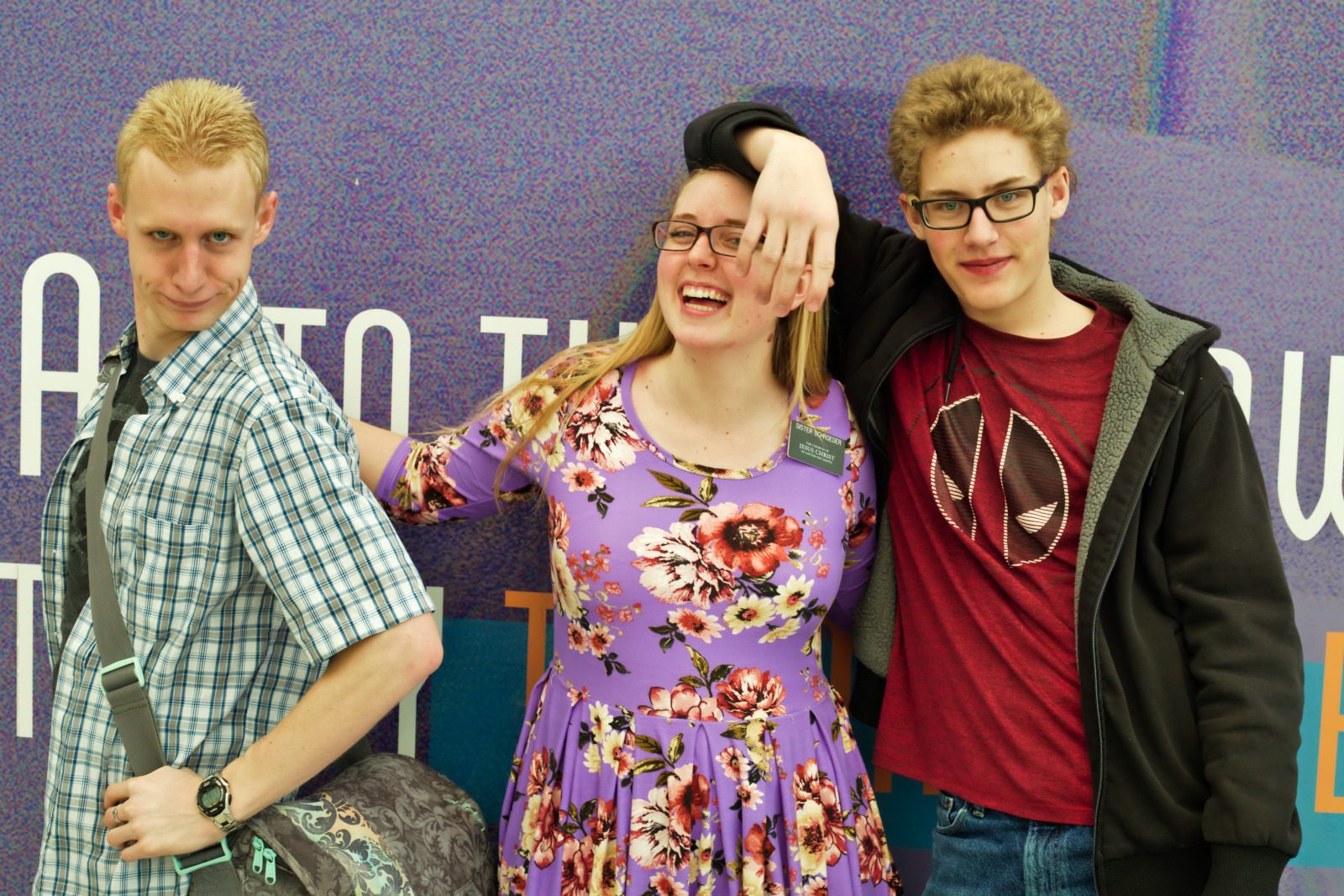 After a stop for lunch, we came back home to a big banner: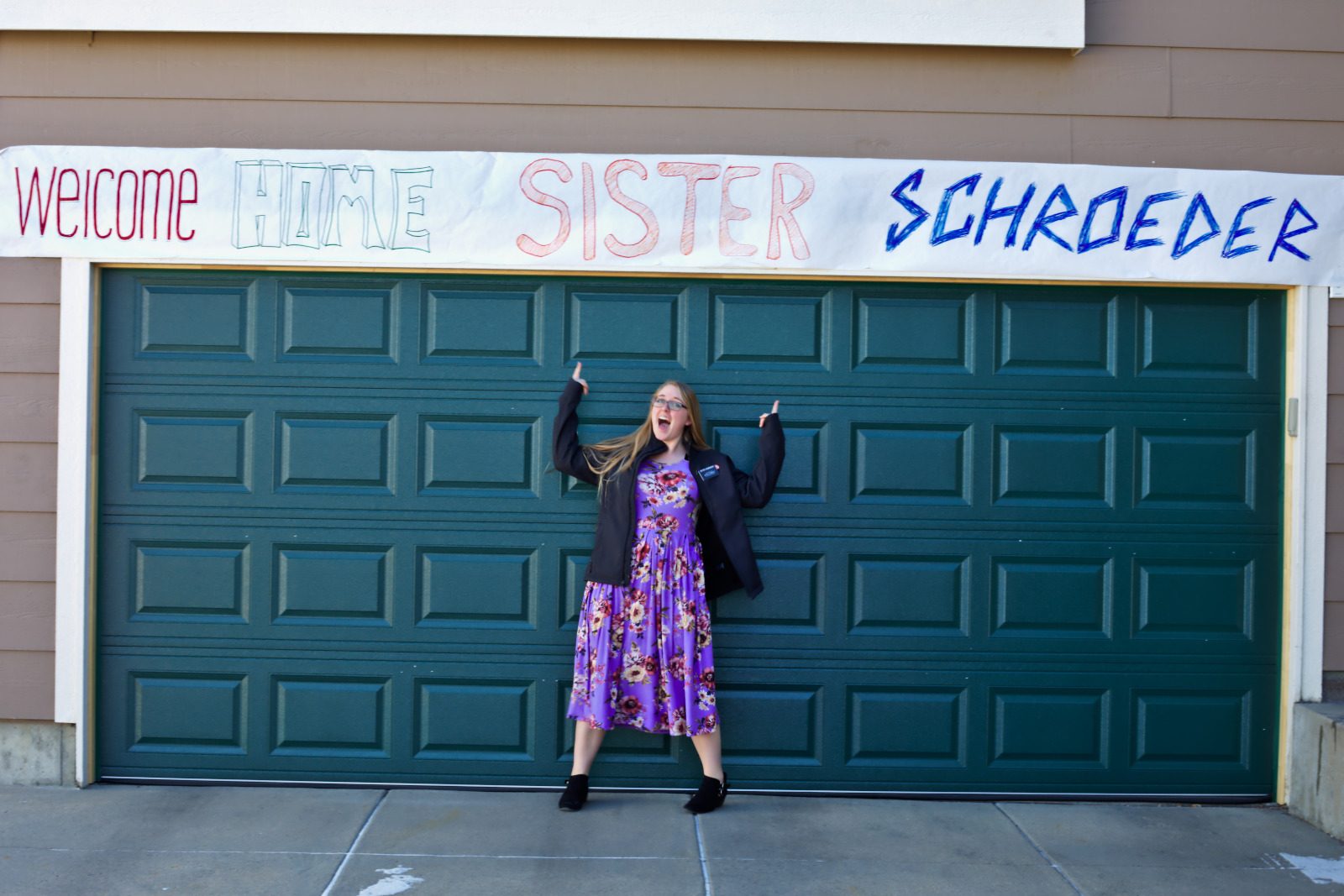 And that's all she wrote! Eighteen months of service, hard work, and tremendous sacrifice, in the record books. I'm so proud of Kyra and her decision to serve a mission. And I'm so glad to have her back!