We're going to a Christmas party with some friends tonight, and the highlight of the evening is always the white-elephant gift exchange (home of the legenday Gravy Boat). Since we didn't have anything really earth-shatteringly dumb around the house, I headed down to the local thrift store to pick up some real gems.
I'm sure people will be thrilled to receive the vinyl album The Star Carol, as sung by "Tennessee" Ernie Ford.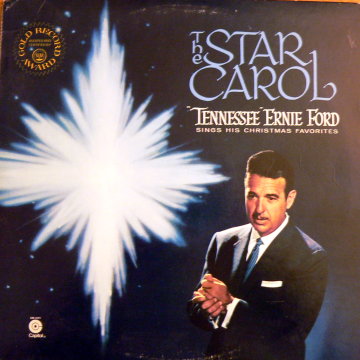 But since music is such an important part of the holiday season, I didn't stop there. I also found A Very Merry Christmas, Volume IV. The scary thing is it implies there were three volumes before this one!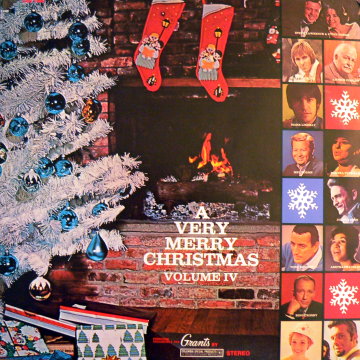 And finally, just because the picture on the cover cracked me up, I present America's Top Tunes, in Golden Tone Hi-Fidelity.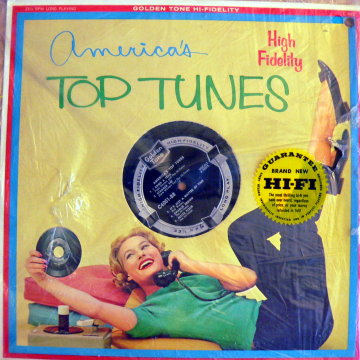 It's still in the original plastic! I'm sure that makes it much more valuable to the discerning collector. Notice the yellow GUARANTEE sticker on the right, which says this is "BRAND NEW HI-FI: The most thrilling hi-fi you have ever heard, regardless of price, or your money refunded in full!"
Considering the price was $1.75, I wonder who I ask about getting it refunded.