Laralee was shopping the other day and happened to find a bargain bin of calendars (they're always cheap in March!). She picked up a few puppy and kitten calendars for the kids, and an awesome one for me: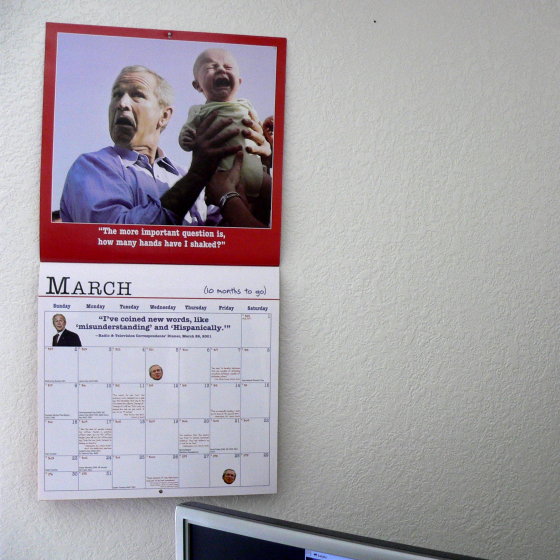 It's called "The Out of Office Countdown" and includes memorable quotes from our beloved President, as well as a countdown of the number of days we will continue to endure him.
As of today there are 307 days left.