Tom and I spent four days backpacking in the Wind River Range, part of the Teton mountains in northwest Wyoming. What a spectacular trip.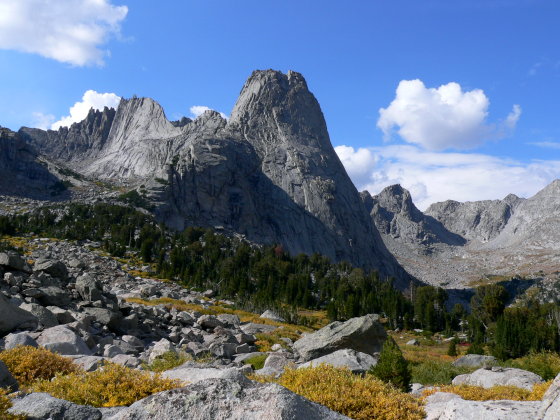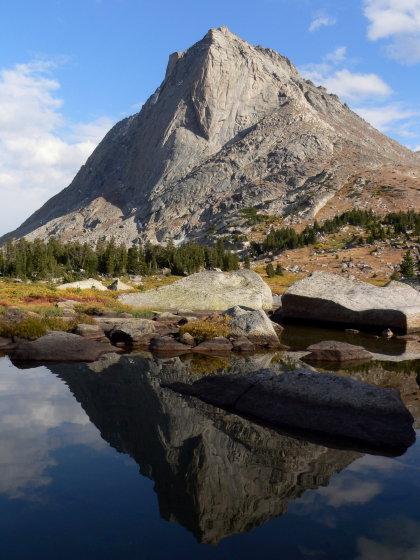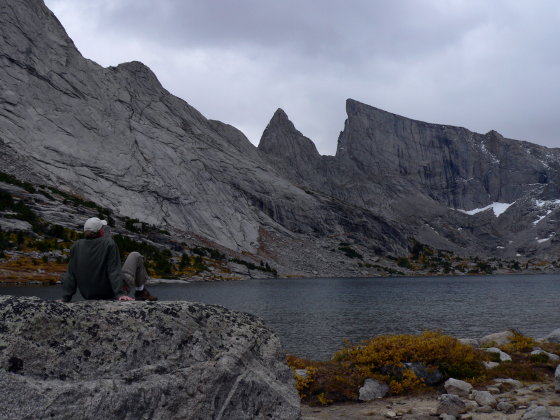 We had some interesting adventures involving blowing out a tire and almost getting stuck fifty miles from civilization in the sagebrush, pouring rain and lightning above treeline, and of course a night in the tent while the rain lashed at the fly and thunder boomed overhead. And by our calculations we hiked around 27 miles, both carrying 50-pound packs up steep grades and across boulder fields where the rocks were the size of cars.
A good time all around.