Wow, the voters of Boulder County creamed the Republicans.

It's not terribly surprising that the liberals of this area lean toward the Democrats, but this was a bloodbath.
In the Presidential race, my guy Bob snagged third place with 402 votes, narrowly edging out the perennial Nader.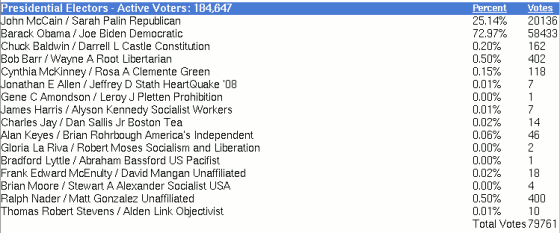 I'm happy to see the Boston Tea Party garnered 14 votes, although the Prohibition and Pacifist parties only took home a single vote each. It would have been interesting to see how well Ron Paul would have done if write-ins had been allowed.