So on our trip from UT to CO yesterday we weren't too concerned about the weather because the forecast called for maybe an inch of snow in the morning. But of course we didn't factor in the Wyoming Wind, which is a nasty beast that just laughs at hapless motorists on interstate 80. It was whipping around at 40+ mph, blowing that little inch of snow every which way.
The stretch from Laramie to Cheyenne was particularly bad– at times it looked pretty much like this: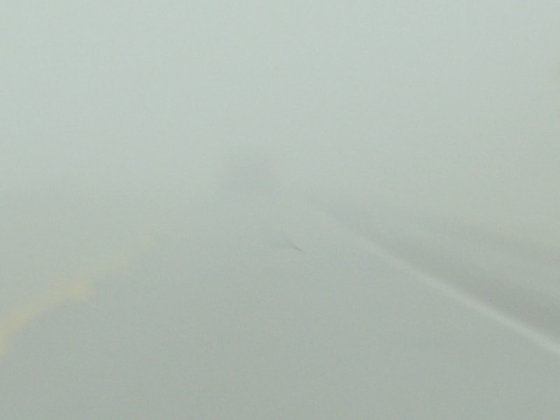 Then a moment later the wind would die and suddenly you could see the road again. Add the fact that the roads were slick and icy, and you have a pretty nasty set of driving conditions. But we made it through the harrowing half-hour there and managed to get home without incident.