Another fun season of summer league ultimate has come to a close. We started out a little slowly this season, but picked up momentum and won a long string of games to finish in third place overall.
The tournament was last weekend. We struggled in the beginning of our first game and couldn't recover, losing a tough battle to find ourselves in the beer bracket. That meant our later games were a lot of fun, because we weren't playing for glory or fame.
Our team name was "Better off Red", for obvious reasons: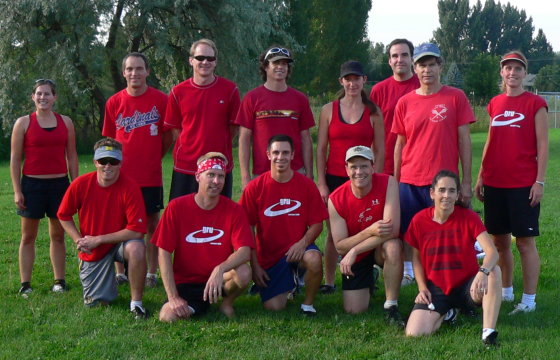 As always, it was a great group and a thoroughly enjoyable season.