Ho ho ho! Chalk up another successful Christmas for the Schroeder Clan.
It all began on Christmas Eve with a night of heavy drinking: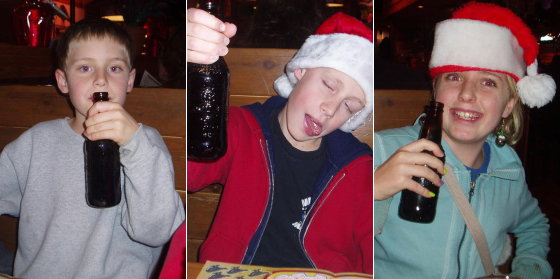 (Root beer, that is.)
After the kids went to bed, the stockings were stuffed and a few last presents placed under the tree. This year seemed to have a bigger pile than I remember in the past, which of course was quite all right with the kids.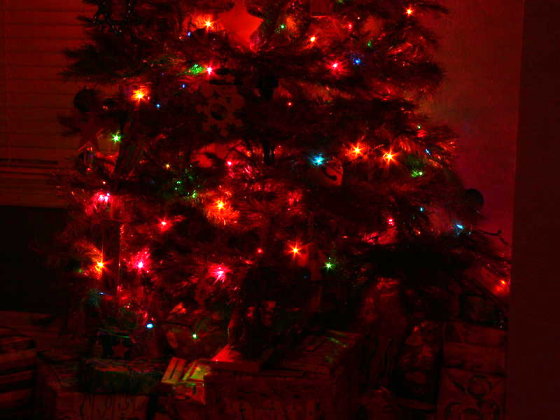 (This is a highly enhanced photo I took in the dark– it didn't turn out quite as well as I'd hoped.)
On Christmas Day, Laralee and I managed to stay in bed until almost 8:00 before the kids started screaming for us to get our lazy butts downstairs. They'd already sorted everything into piles and picked spots to open gifts, of course.
Kyra loved the fuzzy knee-high socks she found in her stocking: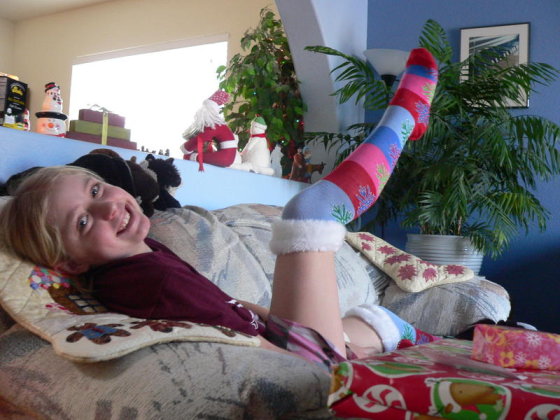 (I picked those out. Do I know my girl, or what?)
Lego Bionicles are always a hit with the boys.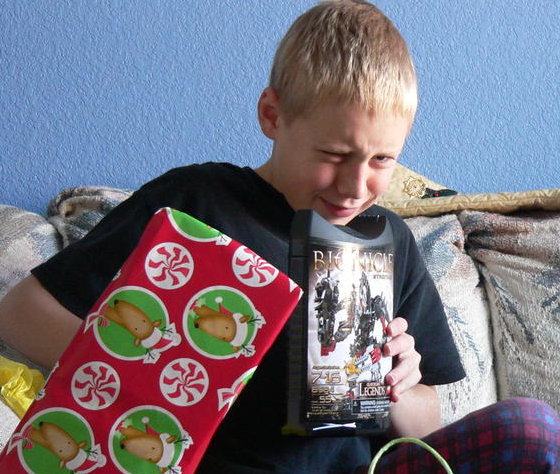 (Alex isn't unhappy about the gift– he's doing his impression of the big bad Bionicle guy on the box.)
It turns out 2009 was the Year of the Blankets. Laralee has an old ratty throw blanket that must be fifteen years old and is frayed and full of holes, so I decided it was time to get her a replacement. Normally she and I don't get each other gifts (for any occasion) but this time I told her it was something she really needed.
(In a similar show of practicality, her gift to me was a pair of pot holders.)
This was the first of three blankets: another nice fleece throw from Kathy, and an outdoor down blanket from Mom. Luckily we have three places in the house where blankets are needed, so now we're all set!
I picked up a couple of fun Christmas ties: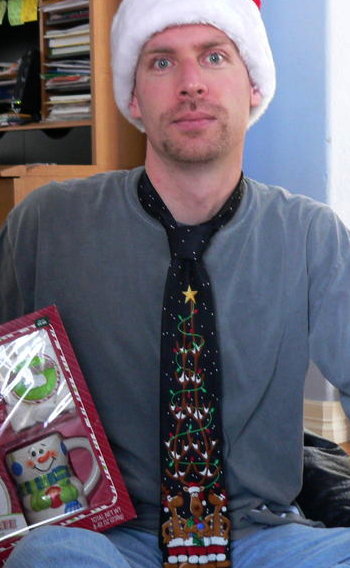 (I'd complained a month ago that I only have a single Christmas tie, so it's nice to have a variety now.)
Zack had asked for a Gamecube and a Nintendo DS (hand-held game console), but he was plenty thrilled with a Gamecube controller that he can use on our Wii: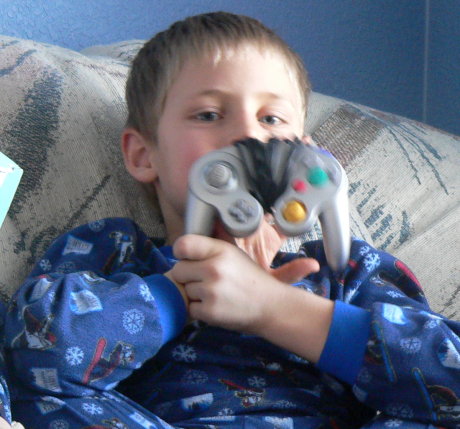 (The Gamecube itself was sent to Kari so my nephews could play it, and apparently they spent about ten hours immersed in video games.)
And who can forget La's Totally Awesome Power Oxygen Base Cleaner? I have no idea what it does, but the name alone is completely cool.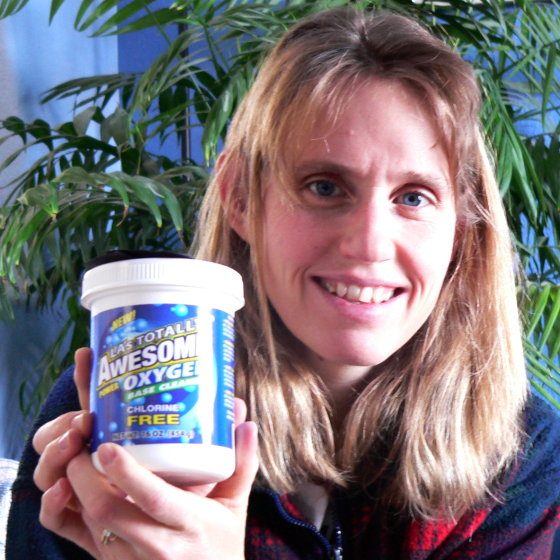 After everything had been opened and we'd eaten our traditional brunch of eggs, juice, and coffee cake, Kyra ran upstairs to use the new hair crimper that Aunt Kathy sent: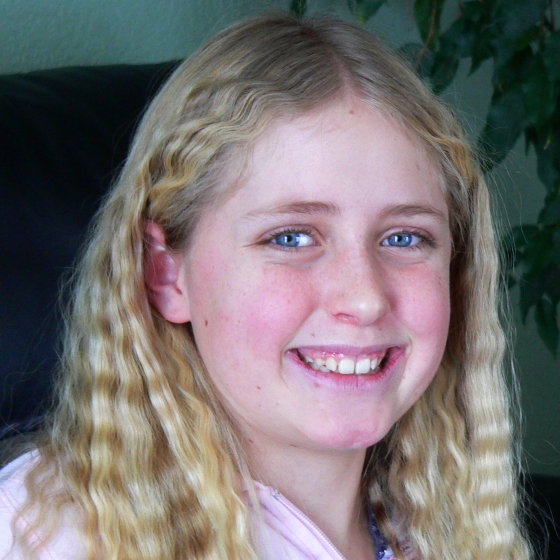 (I'm sure we'll see new hairstyles every day for a while. Laralee got crimped as well.)
Not surprisingly, the kids flocked to the Wii to play a bunch of new games: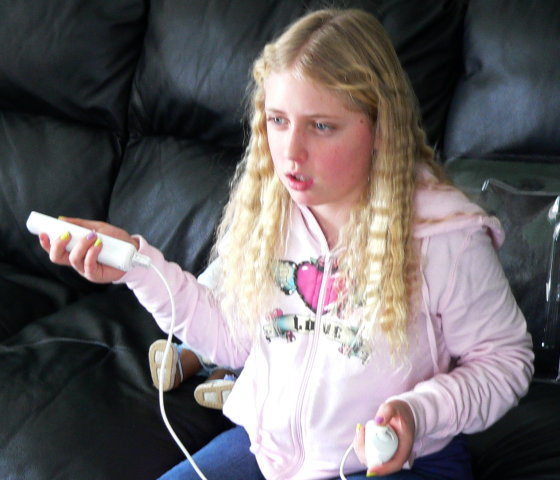 (Kyra swings her lightsaber in Lego Star Wars and hacks yet another Battle Droid into little Lego pieces.)
And me? I just took it easy all day. Some games of Bomberman and Super Mario Bros, reading the latest book on my shelf, and just generally doing everything possible to avoid working. Nice.
Merry Christmas to all, and to all a good night.