Day Two of spring break: continued travels through Utah, with stops at all sorts of interesting points.
We left Moab at 9am after a bit of sleeping in and headed west on I-70. Because we didn't have any real firm plans for the day, we stopped at a bunch of areas that looked cool. Black Dragon Canyon, Ghost Rock, Eagle Canyon, Castle Valley… not on our maps but worth the stops.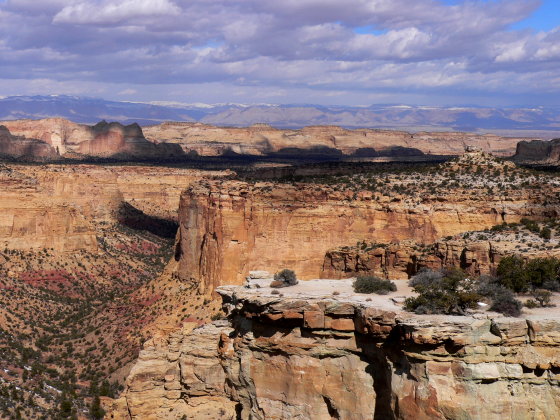 After lunch we arrived at Bryce Canyon. Yesterday's wind was still blowing– although not quite as strong– but today the temperature had dropped to the low 40's and there was a light snow coming down. A little scary when walking along trails that go along the edge of the sheer drops into the canyon.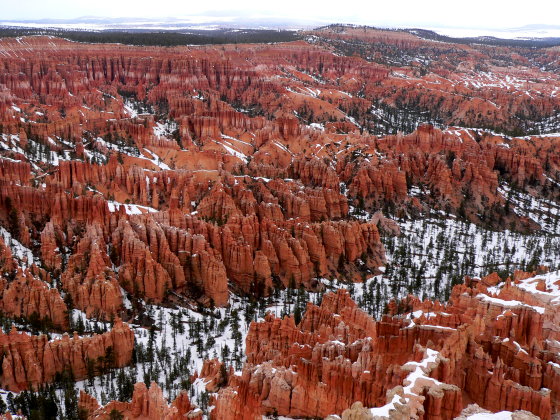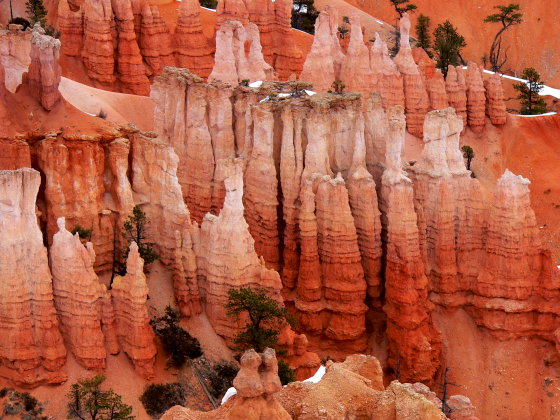 The rusty red rock, white snow, and green trees made a wonderful contrast, and despite the cold it was still fun.
After Bryce we decided to spend some time in Zion as well, so we trucked down the highway (wonderfully winding canyon roads) and drove through the park, again stopping at places that seemed interesting. The wind had finally died, and the temperature had climbed into the 50's so it was a really nice day for it.
It was getting late so we headed out for dinner and then down to St. George, where we're staying with our niece and nephew for a couple of days.
Another fun day with a chance to see all sorts of great desert scenery.