Laralee makes fun of me because I keep old t-shirts in the closet. I have piles upon piles of them, and sometimes digging through them is somewhat like an archaeologic expedition as I delve into the deeper layers.
Take, for example, this sweet shirt that I unearthed and wore today: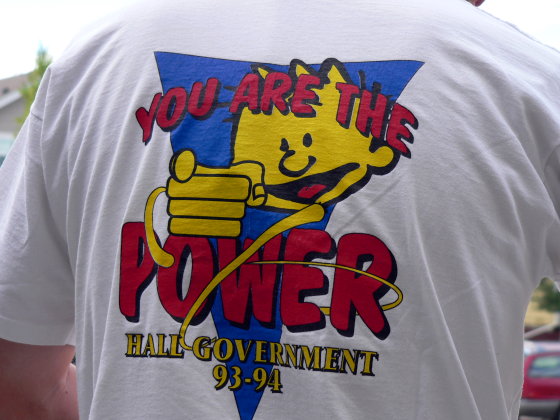 I've always called it my "Calvin shirt" because of the grinning Calvin character on the back (designed by my old friend Jason Peters). And notice the date. This bad boy is seventeen years old. And still wearable!
Now I'm thinking I should dredge up some other shirts dating back to my college days and start wearing them. After all, why buy new clothes when I have hundreds of perfectly good shirts in the closet?