On a whim we decided to head up to Rocky Mountain National Park for some hiking. The weather's gorgeous– not too hot today– and hey, it's Sunday afternoon and there's not a whole lot else to do. So we piled into my car (not the van for a change!) and drove up there.
Much to our surprise, it turns out that today is National Park Free Day, and we were waved through the gate without any fuss. We had planned to drop 80 clams on an annual park pass, which we've done every year for the past fifteen, so it was great to slip through for free.
The kids voted for Alberta Falls, one of their favorite hikes in the park, so we rode the shuttle up to the trailhead and enjoyed tromping along through the fresh smell of Ponderosa pine.
What a beautiful day, and a great hike.
The kids posed for a fun little Sears ad sort of picture: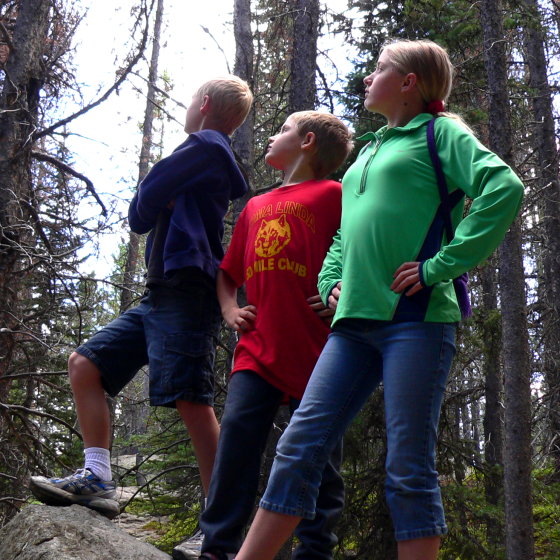 Alberta Falls itself. The picture doesn't really do justice to the size of the waterfall.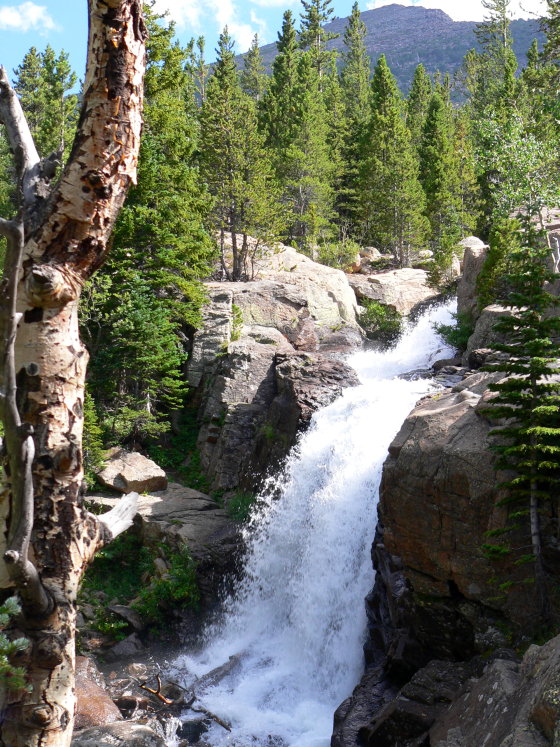 And of course a little critter.