Today we spent most of the day ripping up our house. We moved everything out of the downstairs– shuffling furniture and pictures and all of the little things that build up over time into the basement, the garage, and the upstairs. Then we proceeded to rip the carpet out of the office.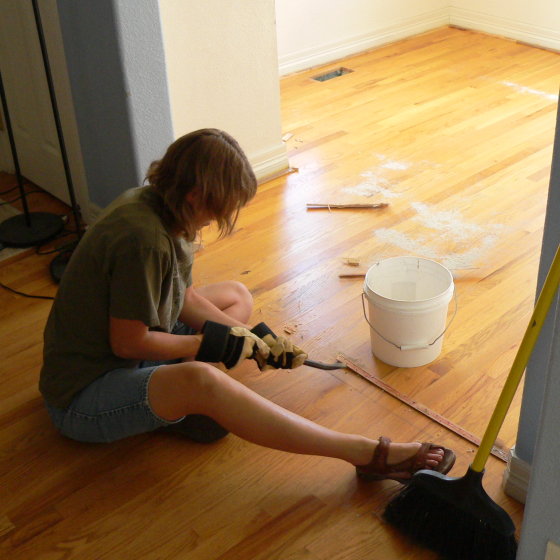 Underneath? The like-new hardwood floor that we covered up when we moved into the house eight years ago. We've decided not only to de-carpet the office so it's hardwood again, but extend the hardwood into the family room. That meant we had to rip out the carpet there too.
We'll have new hardwood installed there, and then the entire downstairs will be re-sanded and re-finished. At the end of next week we'll have a beautiful downstairs smelling faintly of polyurethane, and can move all of the furniture back in place.
Of course this means we can't actually live in the house for two days next week, since the poly is so pungent and we won't be able to do anything on the main floor (and thus can't access the other floors). So it'll be an interesting week…