A very Schroeder Christmas, 2010…
It all starts with a Santa hat. In this case, a hat that Kyra made for the pet rats.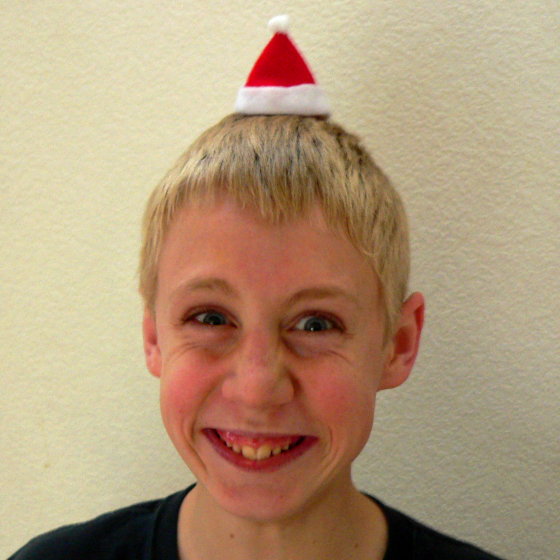 Unfortunately the little critters weren't terribly excited to prance around in a hat. Oh well.
This morning's gifts were (not surprisingly) a big hit.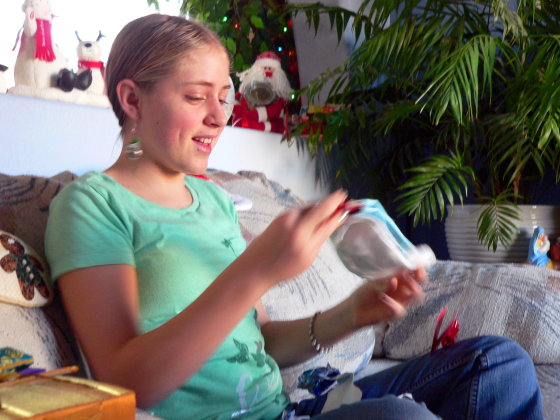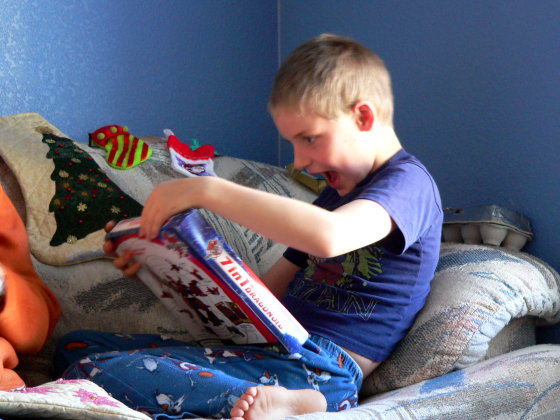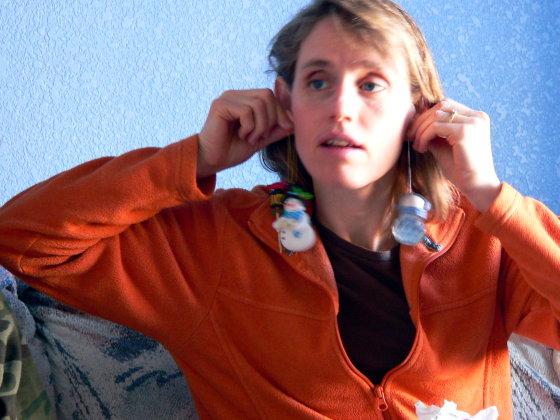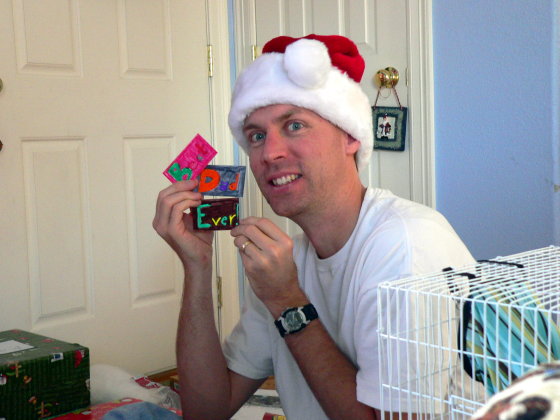 It all culminated with the Biggest Gift of All:
The box was seriously big enough to hold Zack. Amazon shipped a four-foot-long Nerf sword in it… go figure.
After opening presents we played some games, had cinnamon rolls (liberally frosted, of course), and decided to have a Mario Kart tournament. Check out the concentration on the face of one particular driver: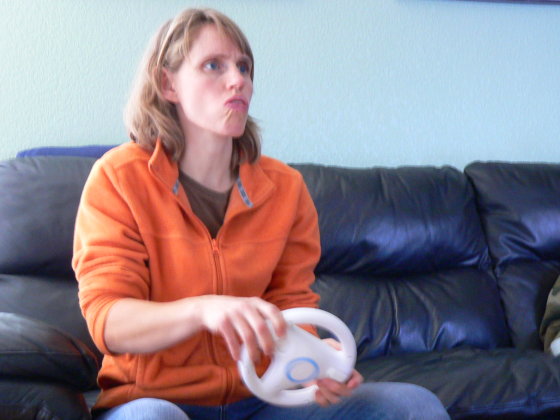 The final race was between me and Kyra. It was intense.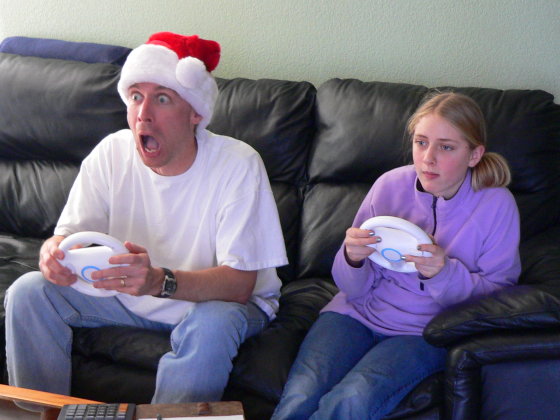 Oh yeah baby. I continue to be the reigning Mario Kart champ of the house.
We just finished a nice Christmas dinner of ham and potatoes, and we're going to sit down and watch a movie or something. Good times.
Merry Christmas, all.