Well, another awesome summer season of Grass Roots Ultimate has come to a close. Today was the annual tournament, and our team managed to do pretty well. We crushed the first two teams we played, and in the semi-finals we ended up playing the top-seeded team and lost a heartbreaker. We ended up in third place overall.
As always, the team was a lot of fun and we all had a great time.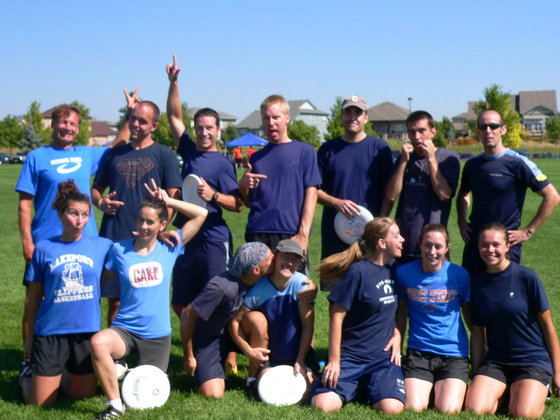 I've been playing in this league for eleven years now, and still love it every year. I'm already looking forward to next summer.