The other day Zack and I were digging through a box of my old stuff… and by "old stuff" I mean literally a box of junk from the past 30 years of my life. I don't even know how some of those things ended up being saved for all this time.
One of the amazing finds was my old Wal-Mart badge. Here I am sporting it: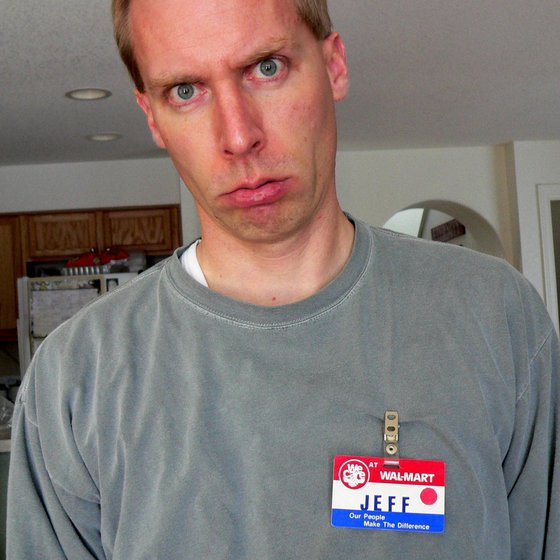 Remember, at Wal-Mart, Our People Make the Difference. I was going for the "I don't really want to make a difference" look but looking at this picture, I think it's more of a "I think I have rheumatic fever" look or something.
Kyra, who's much more photogenic, is showing off my original Hughes employee badge.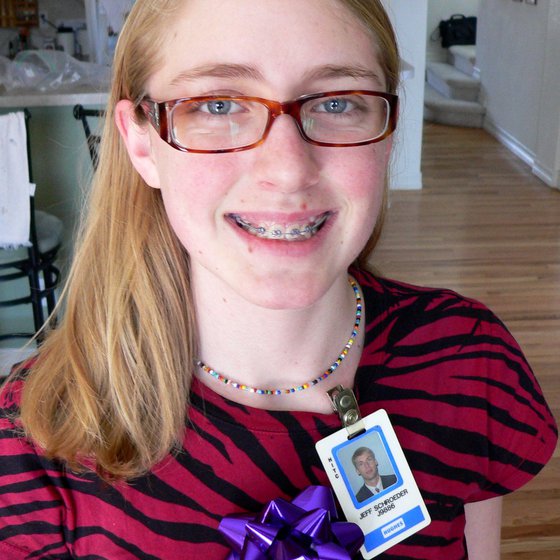 That was taken on my first day of work, back in June 1995. What's funny is apparently I wore a suit that day.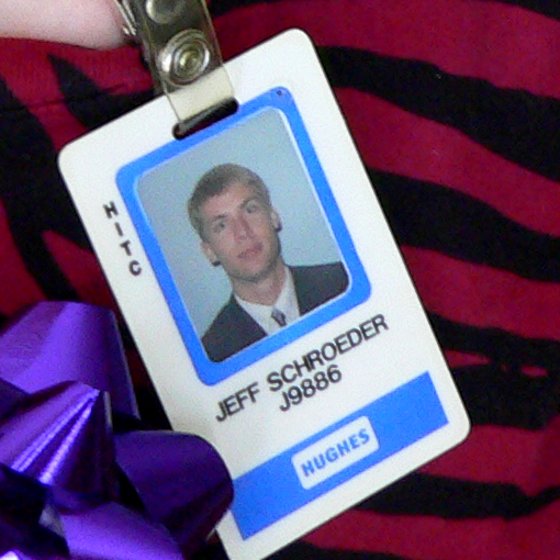 And never again. I was the guy who didn't wear shoes around the office, and even when I flew to L.A. or D.C. for presentations to colonels and generals, the most dressed-up I got was khakis and deck shoes. And no socks, naturally, because they're tacky with deck shoes.
The next time I wore that suit was November 2010 when I pulled it out for church. And it still fit.