I haven't blogged for a while, so I'm poking through old pictures that were still on the camera. Here's one from just before Christmas, when I had my slave labor… err, I mean kids… stuff and stamp our 250 Christmas cards.
The envelopes had adhesive strips (because no one wants to lick 250 envelopes!) and when they were peeled off, they gathered enough static they stuck tenaciously to things. Things like hair.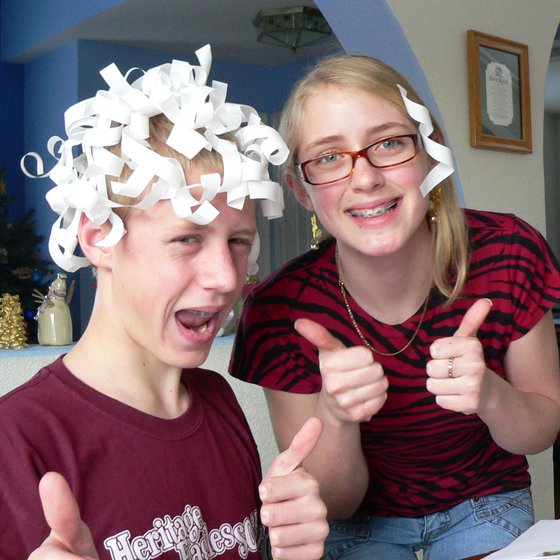 Zack was handling the stamps, and each book of twenty had some strips along the edges. He made good use of them.