Kyra just finished her first high school softball game. She decided to try out for the Skyline team this year, and tonight they had their first game.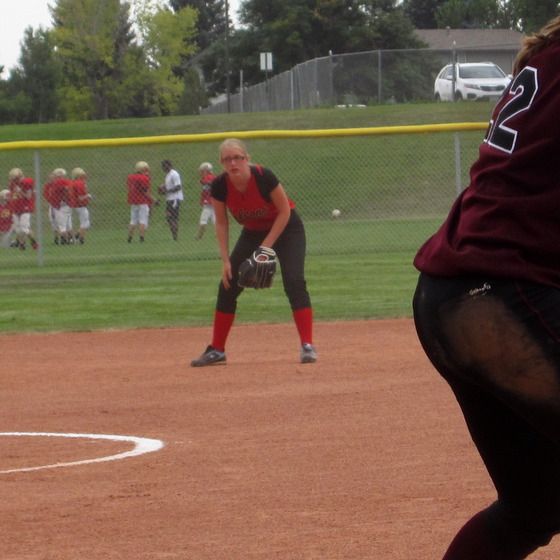 Unfortunately I didn't get a good photo– this was shot through the fence, past the batter, with a nice view of the football team practicing on the field beyond the fence. Kyra played second base for a few innings; she didn't get a chance to bat because they were pretty much three-up-three-down each inning. The other team whomped them 18-0.
Still, it's pretty cool that she's on the team and I'm excited for her and the other girls to get better through the season.