Today me, Laralee, and the boys headed down to Niwot to help some people clean up their basement and yard. They had a really nice house that backed to Left Hand Creek. Normally it's maybe three feet across this time of year; today it was probably thirty feet of raging muddy water. (Where does that water keep coming from? It hasn't rained in days.)
It's heartbreaking to see basements that had six or seven feet of water in them. They're just destroyed.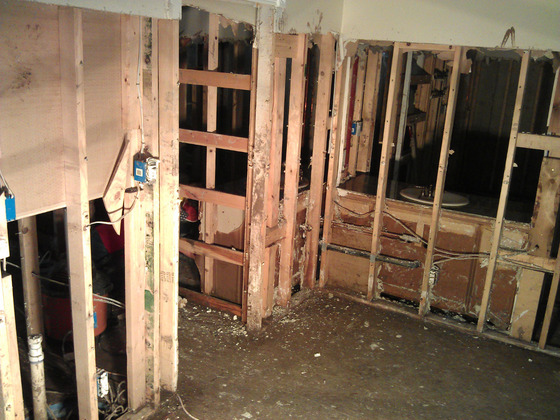 So Alex and I hauled mud (of course) that had washed up into the yard while Laralee and Zack cleaned inside the house in an attempt to get rid of the mud and other debris.
Just down the street, Alex and I were theorizing about whether the neighbors' car had been sitting there when the floods came across the road, or if it had actually been washed there in the water.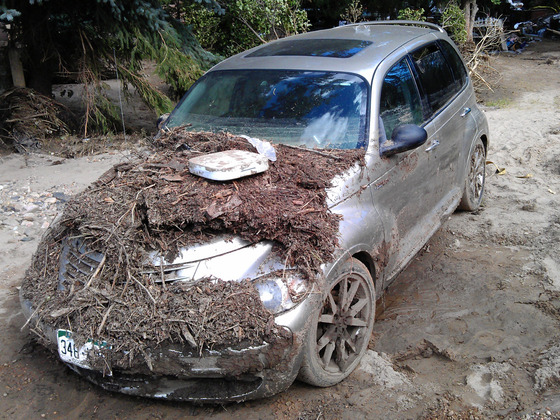 There were all kinds of people helping in the neighborhood today– inspiring as always. On our way out, we noticed that someone had written "HOLD HOPE" in the sand and mud by the riverbank.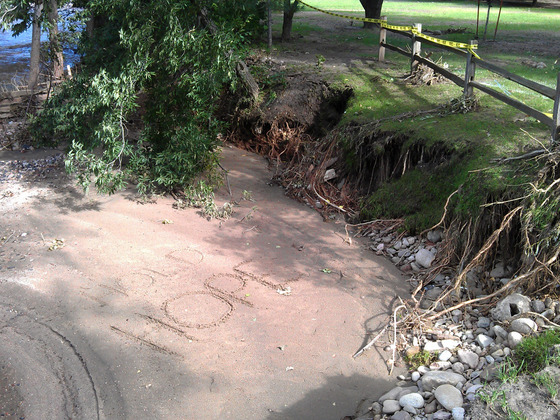 Cool.