Today is Day 2 of the annual Schroeder Brothers Backpacking Trip. We skipped Day 1 because the weather forecast for the Grand Teton area called for chilly temperatures and snow all day Wednesday and most of Thursday. Sure enough, as we drove through western Wyoming today on the approach to Jackson, there was a lot of snow at higher elevations, and a dusting on the highway.
So most of today was basically a travel day, with a few highlights.
The famous Lone Tree monument in south central Wyoming!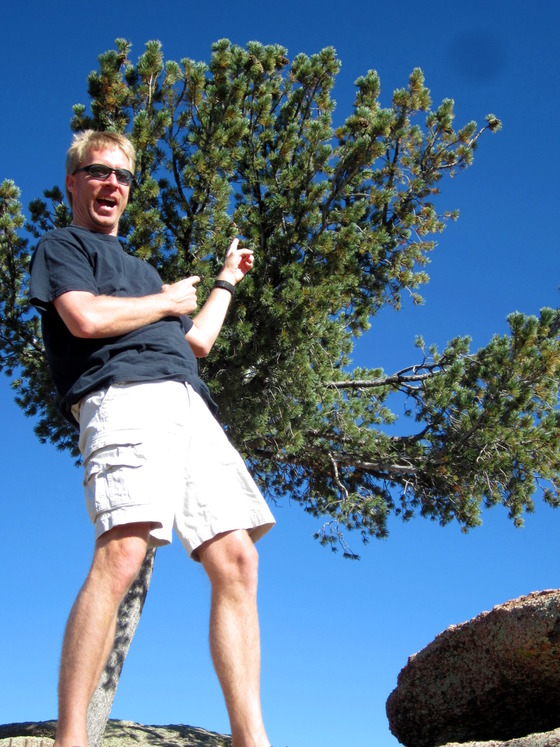 This is a little "point of interest" in the median between the eastbound and westbound stretches of I-80. I've driven past it countless times with Laralee, and every time I wonder aloud what could possibly be interesting about a tree growing out of some rocks in the middle of the highway median. And every time she tells me that we don't have time to stop and see. Well, Thom acquiesced and we pulled over to learn about the mystery. As it turns out, it's a pretty cool story.
We arrived in Jackson around dinner time, which of course meant pizza.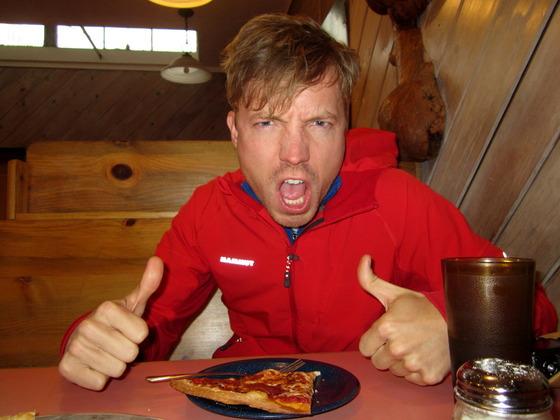 And we wandered around the main part of town (the "tourist-ey" area), and that led, inevitably, to me sitting in the lap of a large wooden grizzly bear.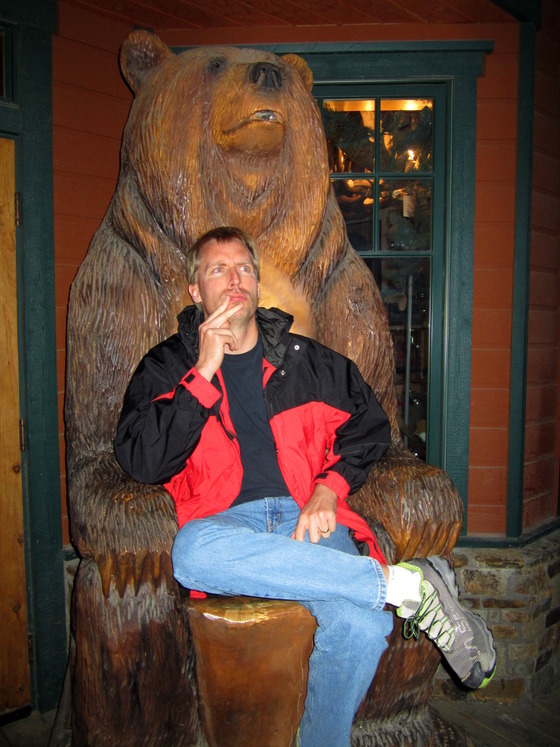 Now we're relaxing in the Super 8– clearly a little bit superior to the Motel 6 next door (because 8 is better than 6). Thom is reading the latest issue of GQ for reasons beyond my ken, since his style of clothing is hardly what they showcase in that magazine.
Tomorrow we're heading to Yellowstone, and then into the wilderness of the Tetons for the rest of the weekend.