Halloween is approaching, so I'm thinking about a costume this year. I was poking around Amazon, and stumbled upon an amazing banana outfit. Because hey, who doesn't like a giant walking banana?

In the "customers also looked at…" section, I saw something that took my breath away. A bacon costume! Wow, I never would have imagined.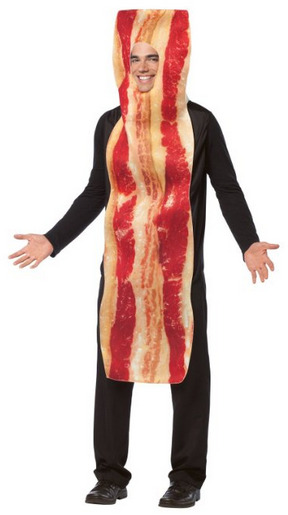 Even more funny than the costumes themselves are the expressions of the models. I can just picture the photo shoot, where the photographer is clicking away on his camera, yelling out, "Work it, work it! Be the bacon!"
Fortunately I came to my senses and didn't get either one. I'm not sure what I'll end up being this Halloween, but it sure isn't going to be a breakfast food.