After a long delay on my flight, I managed to get up to Seattle for a few days with Thom. Day 1 was a lot of fun.
We had some lunch and then went to the flagship REI store (REI headquarters are in Seattle) to pick up a few things. While there, Thom pointed out the wall-sized photo of Mount Formidable near the checkout lanes. He took the picture– pretty cool to see it on a wall in a retail store!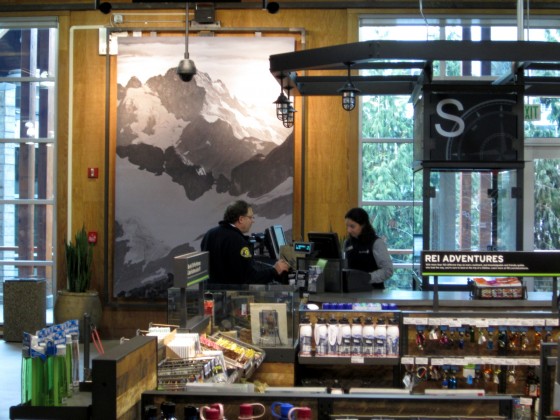 There's also a slightly smaller shot of Mount Baker that REI licensed from him and used on an endcap for gift cards: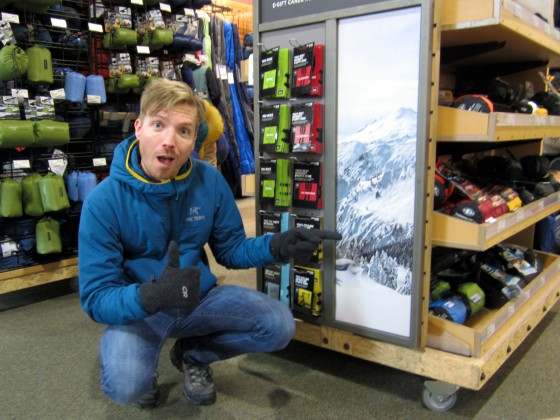 We had about an hour to kill in downtown Seattle so we went (where else?) to a little coffee shop. I think the ratio of coffee shops to people is about 1:4 in this town.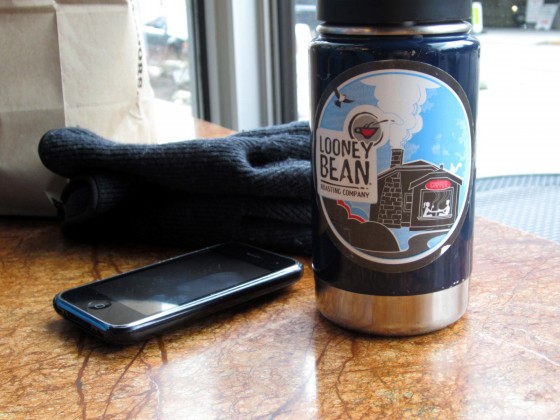 Then we headed to the Youth in Focus class that Thom was leading that day. It's a program designed for at-risk high school kids, teaching them about photography and helping them develop (get it?) skills to express their creativity. Today happened to be the "field trip" class where they were scheduled to head outside for some photography work, instead of sitting in a classroom environment learning about how to edit their pictures.
The class is led by a grizzled photographer named Zorn (awesome name!) and has about a dozen teens. Only eight of them showed up, so we bundled up and headed out into the cold. It was about 25 degrees– unseasonably cold for Seattle, even in February– and early evening with grey skies, so the light wasn't great. Nonetheless, we were encouraged to take some pictures based on a "theme". It was sort of a rough, industrial area of town, so I latched on to that and took a few close-ups that I felt expressed the industrial nature of the area. Here are a few of them: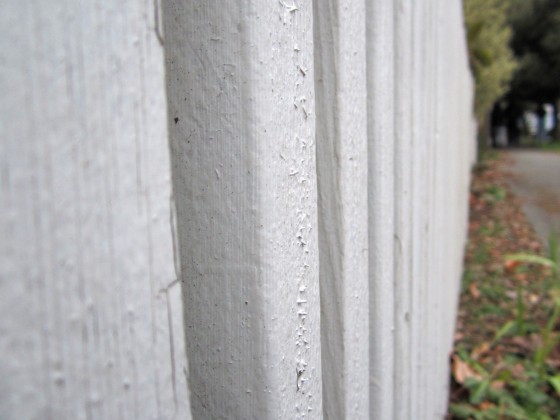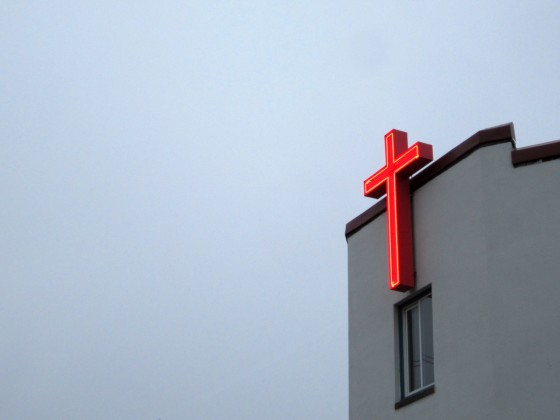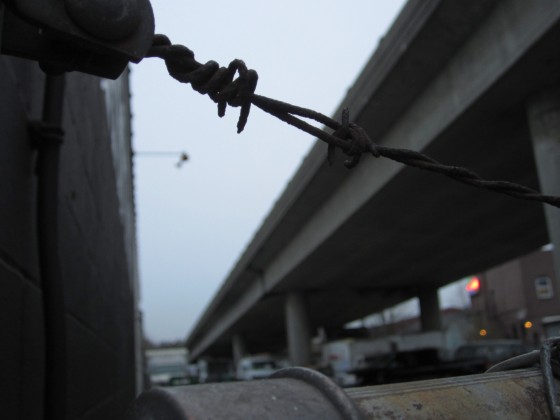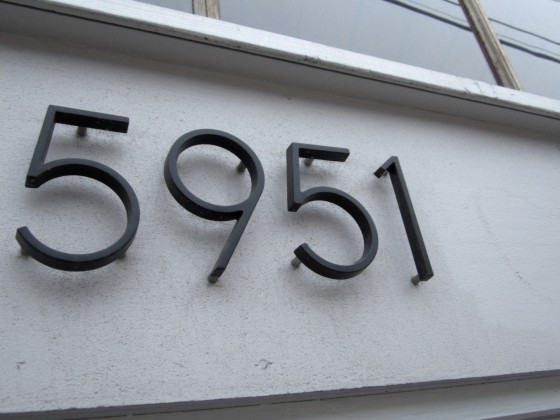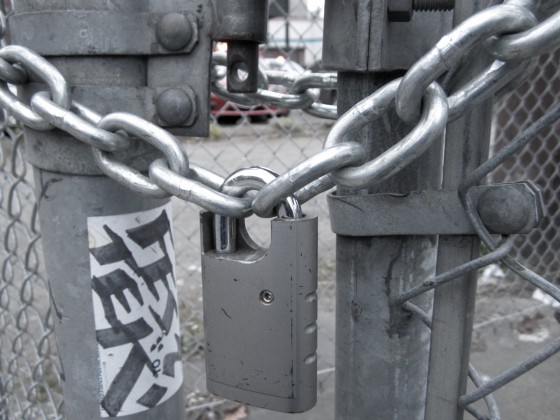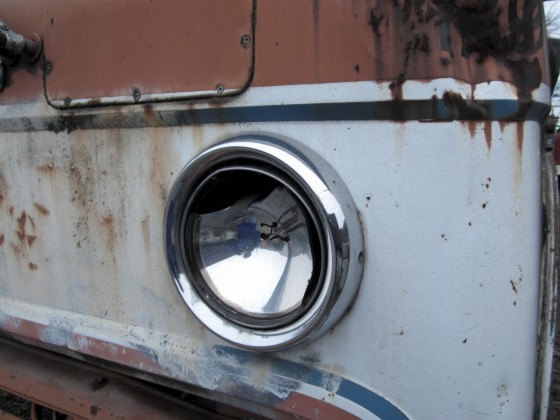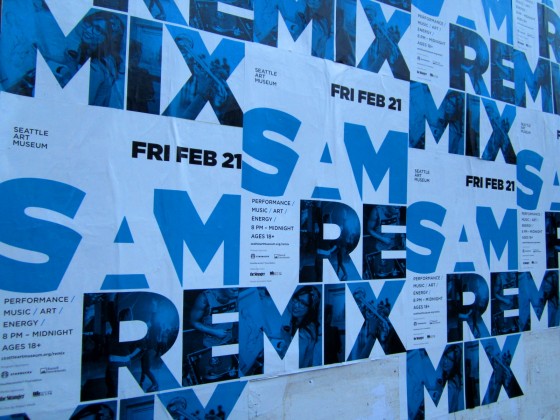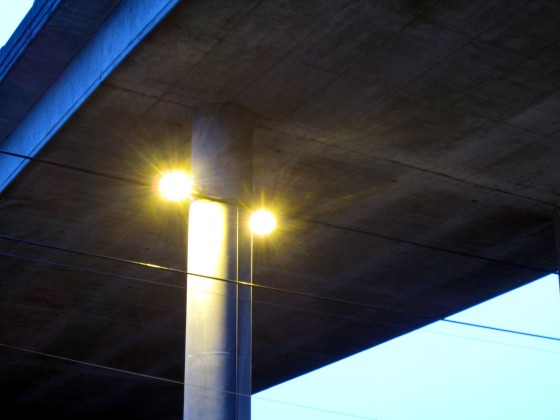 There were a few cool neon signs shining in the fading dusk, and Thom thought this one was totally a cliche stock-art shot: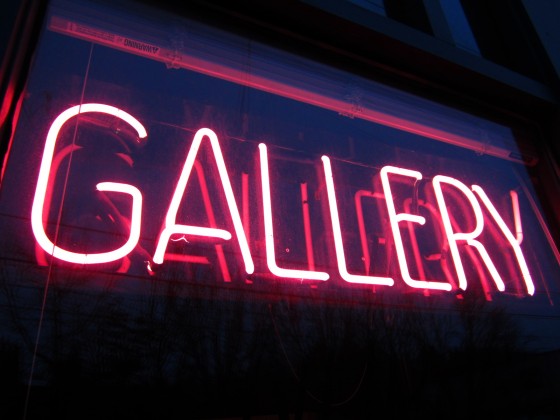 We ducked into a pizza place where the kids bought a few slices for a quick bite (and also to get out of the cold for a minute):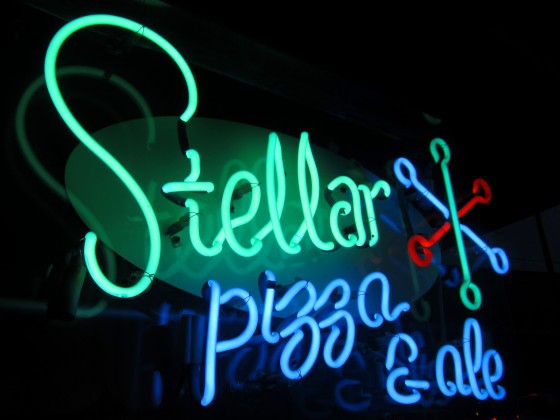 The side of a food truck had a flat silver surface reminiscent of a funhouse mirror: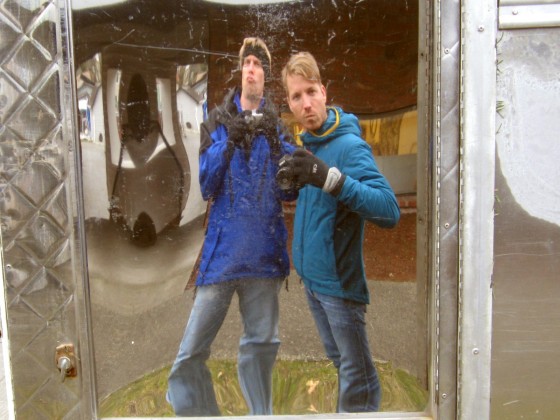 After a little over an hour, it was getting too dark and cold, so we hopped on a city bus to go back to the classroom. Here's a shot of our little group: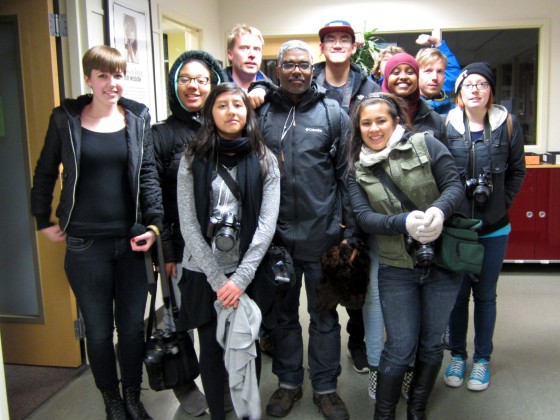 In the front, that's Violet, Kamaya, Enya, Zorn, Pearl, Istahil, and Madi; the back row is me, Antoine, Ethan (hiding), and Thom.
It was a lot of fun, and I enjoyed hanging out with these great kids.