While I was cleaning out the storage room today, Laralee was plowing through boxes and boxes of "family history" stuff her mom had collected over eighty years. These boxes contain everything from written diaries to dusty photos to crazy mementos. She was looking for things we should scan so we have digital copies (papers and photos) as well as organizing the piles into family members and approximate dates.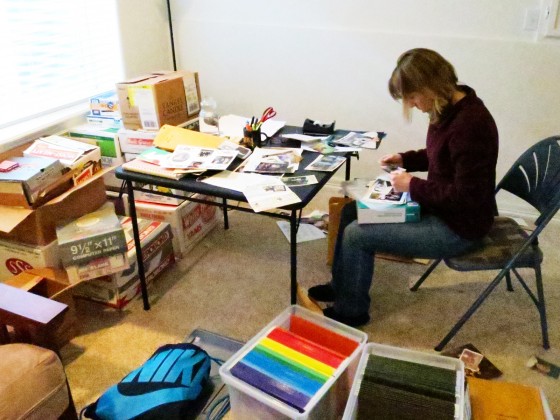 As you can imagine, it's a daunting task. It took her about two hours to go through the first box, and judging from the pile still on the table, I think she might be halfway finished with it. Then there are all of the other boxes in the corner.
At some point, it might come down to a decision like the Christmas card archive: some of this stuff is just not worth keeping. I guess we'll see if she's as much of a packrat as I am.