Tonight we headed up to the Colorado State University campus in Fort Collins to watch Kyra perform in an honor orchestra. This is the third elite group she's played with in the past month, which is pretty impressive– and also pretty taxing. She has to get up early, head out to wherever the band is playing, and spend 6-8 hours straight practicing the pieces the conductor has selected. But since these are the really good high school musicians, selected from all over the area, the performances tend to be quite impressive.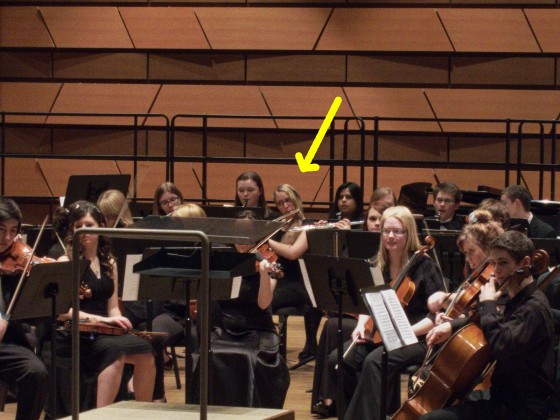 She had a brief dinner break after her all-day rehearsals and before the performance, so we picked her up and went to dinner. We learned two important things about Fort Collins:
1) The Beau Jo's pizza parlor has closed down. We were all set to go there to celebrate Laralee's birthday, but when we arrived at the spot, the place was shuttered and they're building some new restaurant. Bummer.
2) There's another restaurant down the street with a name that is as mysterious as it is awesome.