I'm shopping for a car this morning, and found a sweet deal on Craigslist: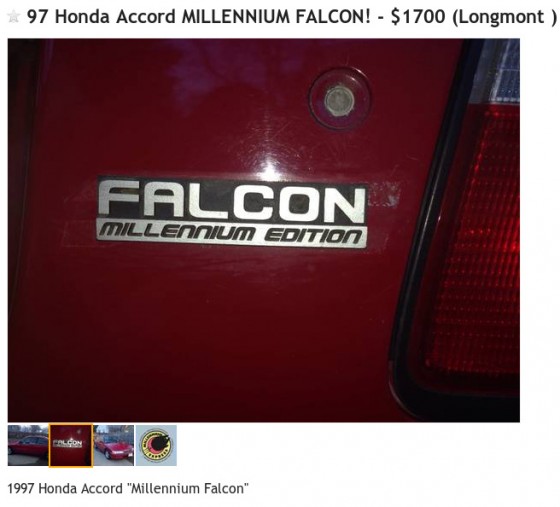 Included in the details about the car:
With some TLC the Millennium Falcon will be a reliable vehicle. Respond to this add via email and we will get back to you ASAP. We will consider any reasonable offer. Wookiee not included.
Yeah, it's actually a Honda Accord, but props for the original post and the sweet sticker on the back of the car!