In today's mail I found an amazing card that Nooch Dirque had sent to me for my (upcoming) birthday. This is what the front looks like: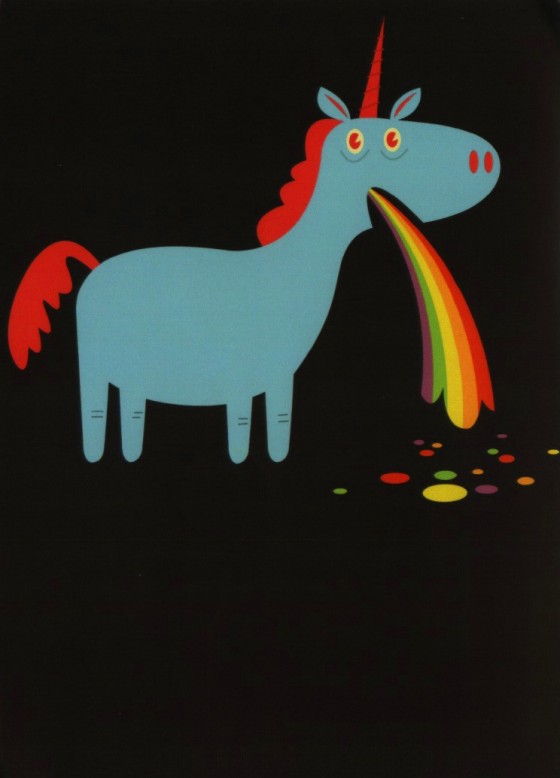 Inside it says "Have a magical birthday!" and Dirk had taped 43 cents, including a bicentennial quarter!
How awesome is a barfing unicorn card with money in it?