Tonight was the final week of indoor ultimate. We got smoked in the first round of the tournament (against the top-ranked team who was 26-1 for the season). Our second game in the consolation round was a ton of fun, and even though we ended up with a 20-18 loss, everyone had a good time. I really enjoyed playing indoor, although it's very different from the outdoor game I've been playing for almost 25 years.
Here's the obligatory team photo: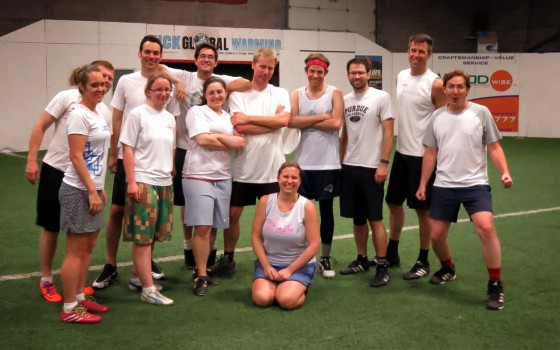 Thanks for a great season, guys!