I found an old box in the back of my closet… it was full of a stack of old papers from my childhood. I think Mom gave it to me the last time I was visiting Missouri, because she was tired of storing it in the basement. There were some real gems in there.
For example, my life history as I saw it at age 9:

Apparently the big events in my life were:
1972 – born
1973 – moved
1974 – stitches
1976 – brother born
1978 – kindergarten
1979 – moved
1980 – broke collarbone
1981 – swingset
It's funny to see that I failed to mention either of my sisters being born, but apparently Thom's birth was momentous. Or maybe I couldn't think of anything else for 1976? And I guess the swingset in our backyard was a pretty big deal, since it made the list in 1981.
Next in the exhibit is some pencil drawing that must've been part of a unit about perspective in art class.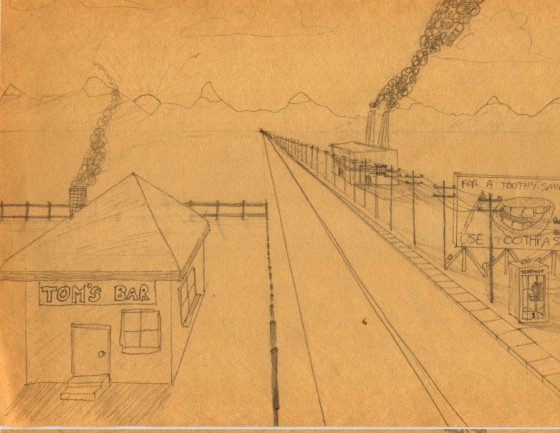 My favorite part here is the catchy billboard slogan "For a toothy smile, use toothpaste!" I'm not sure why Colgate or Crest never used something like that.
Finally, behold the reason why I never became a poet.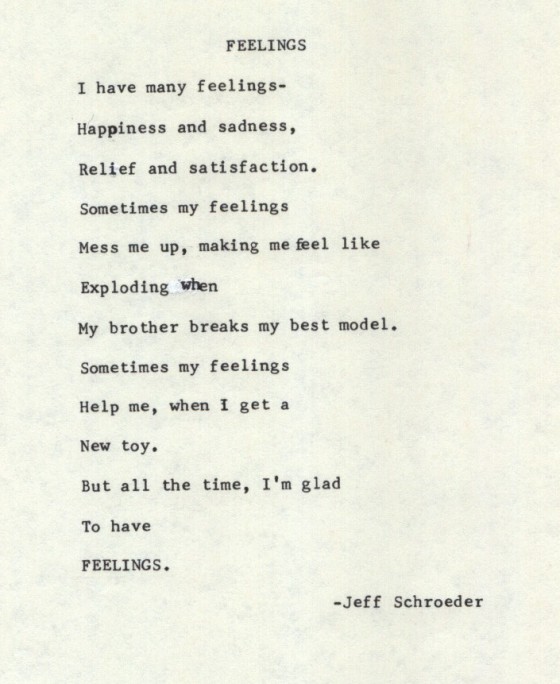 At this point in my young life I was apparently over the excitement of Thom's birth, and lashed out at the horrible injustice of him breaking my best model. Grrr.