Last night was our annual Halloween party, and it was fun as always to put together a costume.
Kyra and her friend Chaille decided to be Sponge Bob and Patrick, who are apparently a sentient kitchen sponge and his friend the starfish. The idea sounded a little shaky, mostly because I couldn't figure out how Kyra would be a huge sponge or Chaille an enormous starfish. But their costumes actually turned out pretty sweet: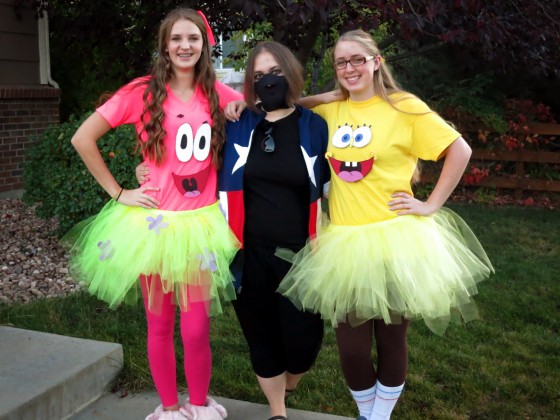 That's (Girl) Alex in the middle, dressed as Bucky, the arch-enemy and ex-friend of Captain America. It took me a moment to figure out that costume.
I was a little short on ideas this year, and a few weeks ago I aborted my Zorro idea in favor of a generic pirate costume. I picked up a sweet tri-cornered hat and "pirate wig", made a red sash, and reused some of my props from last year's Dread Pirate Roberts outfit. I even grew out a bit of a beard.
Voila!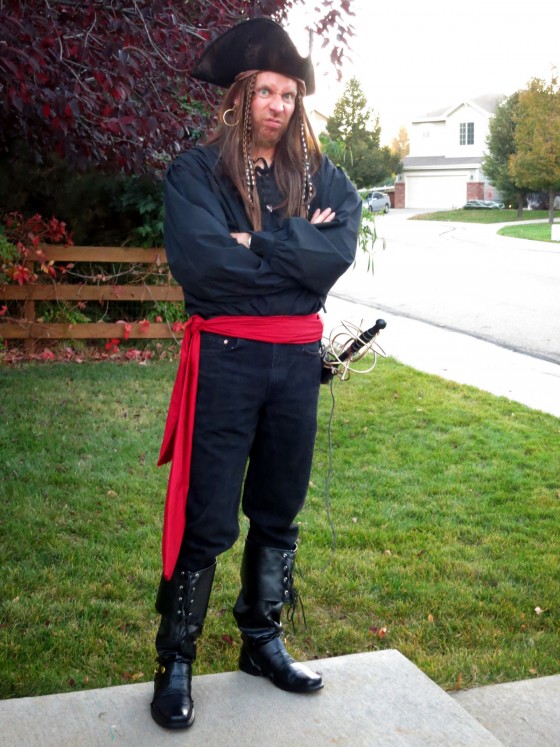 I love my sword and it typically gets a lot of attention– particularly from kids– but I kept running into things at the party, or people would plow into it, so I eventually had to retire it.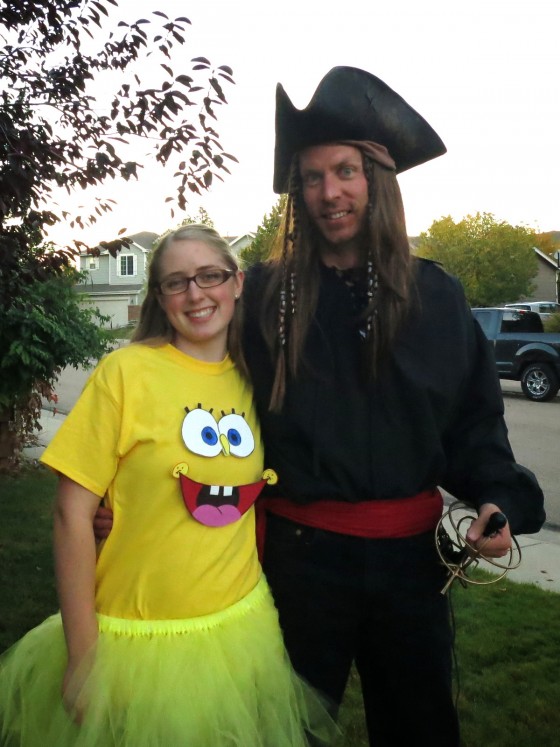 The party was fun, of course, and I already have my idea for next year's costume. I suppose I'll need to start working on it in a few months…