Kyra just texted me a picture of herself walking across campus in a sweet hat: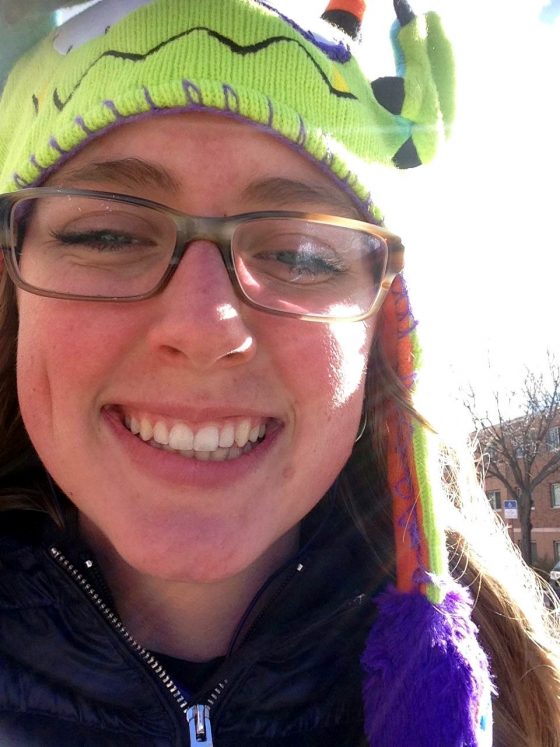 It's hard to tell what it is from this angle, but it's a cool monster whose arms wave when you squeeze the tail hanging down (above Kyra's left shoulder).
And it's my hat, sort of. I took it home from a white-elephant Christmas party a few years ago, but sadly it was too small for my big noggin. So I gave it to Kyra because it fit her well, and frankly it suits her personality. I'm thrilled that it's keeping her ears warm on a cold fall day, and even more thrilled that she's willing to wear it in public. That's my girl.