When I'm captain of an ultimate team, I use a 'D Board' to track defensive plays. It's a lot of fun, and now even more so because one of my teammates used his 3D printer to create a little trophy for the best defensive player of the night.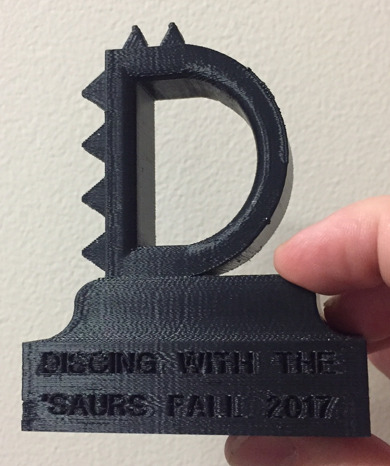 Our team name is "Discing with the Saurs" (the league's theme is "dinosaur game shows") so he made a simple letter "D" and added some scales and our team name. Pretty awesome.
Now I need to step up my defense, so I can take this bad boy home.