For the past three days, Laralee, Alex, and I were down in Phoenix for our nephew Brandon's wedding. He'd been Alex's roommate for a semester at BYU, and during that semester, Brandon was dating Kayla and eventually proposed to her (Alex helped with the proposal and was even there for the Big Moment). When La and I went to pick up Alex, we met her and spent the evening with the two of them. It was a lot of fun, so we were excited to be a part of their big day.
Unbeknownst to Kayla, one of the items on Brandon's checklist of "the perfect wife" was having a wedding reception that involved a mariachi band. He served his mission in Mexico and loved the Mexican culture. So when he first mentioned the idea and Kayla didn't immediately veto it, he knew he'd found the perfect wife.
The reception was held at a neighbor's house; they had a huge yard and big trees that shaded a wide area. In the 106-degree heat of Phoenix in mid-June, it was a good venue. The tables all had sombreros and colorful blankets: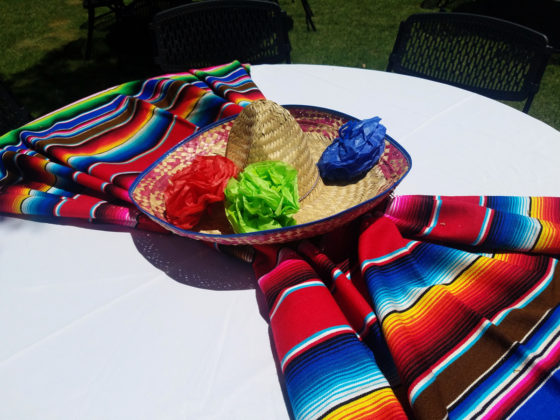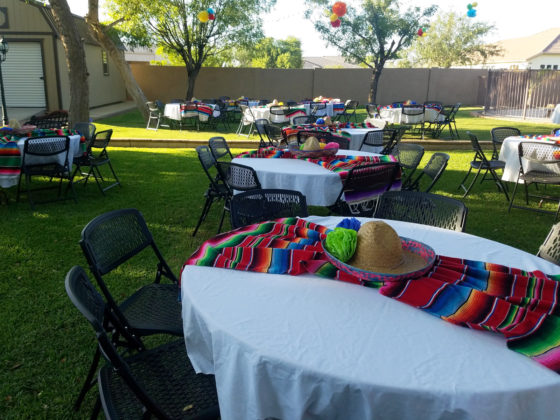 There was indeed a mariachi band: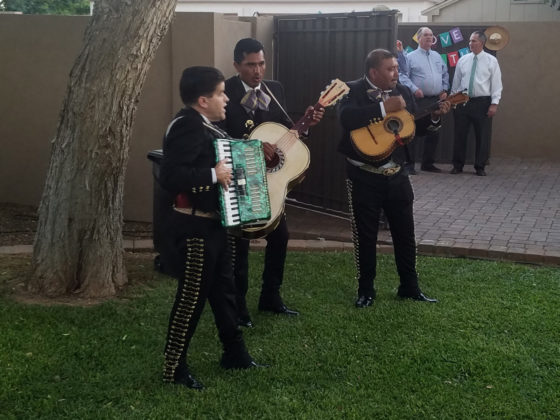 And there were babies everywhere… sheesh. I think this one is the newest addition, the daughter of Brandon's sister Danae.
The happy couple was all too happy to see the "third wheel" who'd accompanied them on so many dates.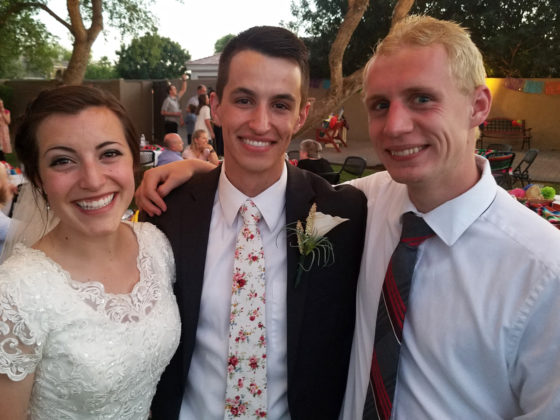 Here are the two roomies/cousins: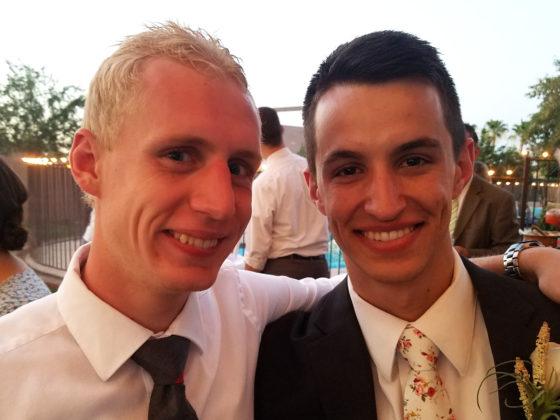 As it happened, there was another reception right across the street. It was a huge Mexican party as well, and since the bride was the sister of the husband of my niece, I felt like I was probably somehow related to her so it would be okay to crash the party. Laralee and I snuck over and I grabbed a snow-cone from the vendor they'd hired for their party.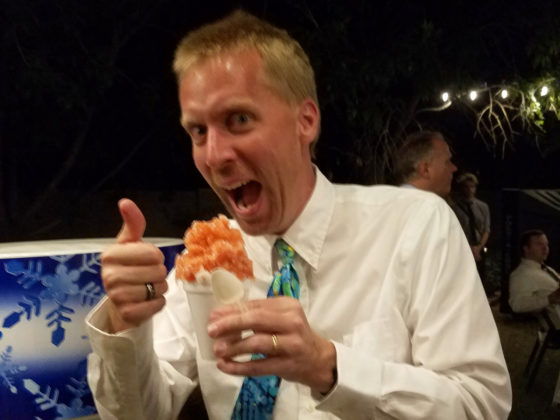 They also had an enormous (as in, five feet high) swamp cooler blowing across their lawn, making their party literally cooler. Even by 9pm it was still in the upper 90's, although overall I was surprised how comfortable it felt. We had a great time with all of the relatives, old and new.
Saturday morning was the wedding itself. At first I thought it was a little strange (okay, a lot strange) to have a reception before the wedding, but after talking with Kayla about it, I found myself agreeing that it's smart. The party takes so much preparation and effort, and then the wedding itself is short and simple by comparison. So instead of being worn out on your wedding night, you can head off on your honeymoon with a ton of energy. We drove over to the Gilbert temple, which of course is beautiful.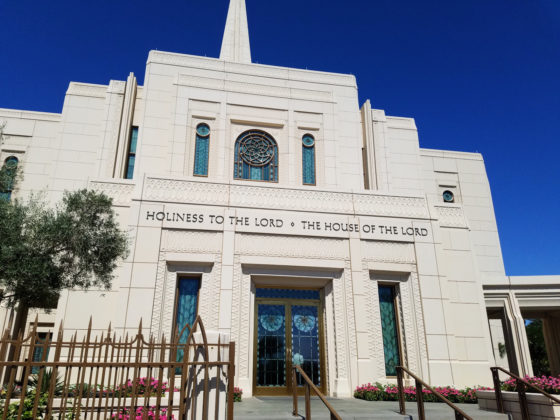 Laralee is working on her "Kyra selfie" and is getting a little better at it.
It must run in the family, because Kaleb and Luke both have one: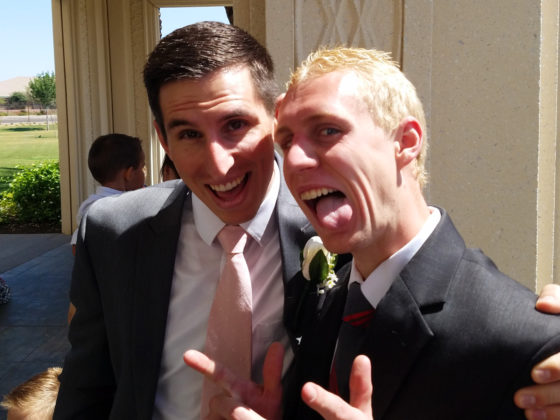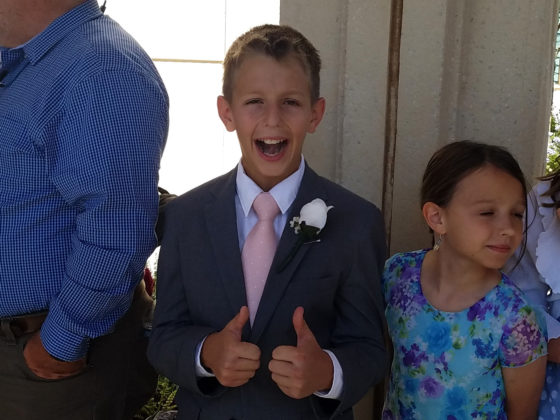 After the ceremony, the happy couple ran the gauntlet.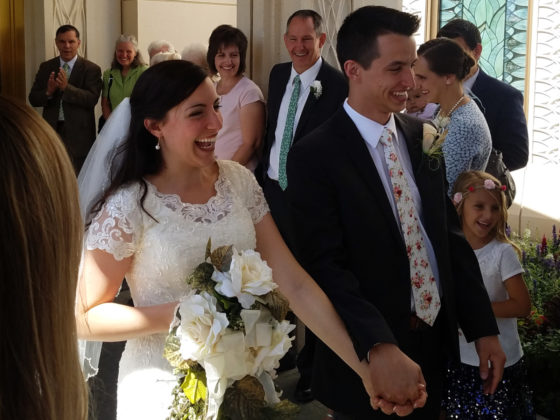 They drove off into the sunset… well, in fact it was the early afternoon blazing scorching Arizona sun to start their life together. It was tons of fun, and I wish them all the best.