For Father's Day, Zaque had a mug custom made for me. It says "My son kicks my butt in Munchkin".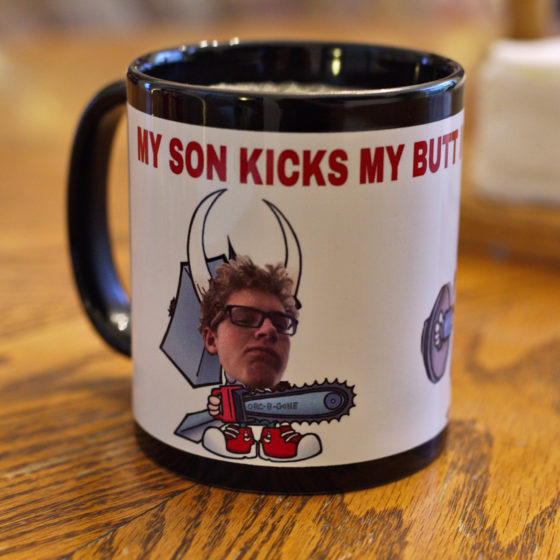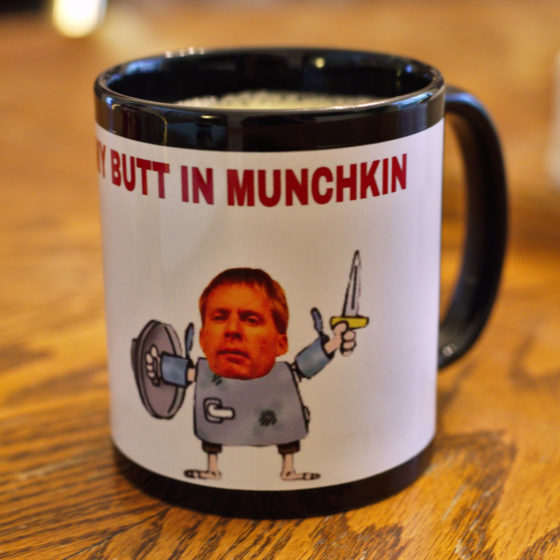 It's pretty clever, and of course it only invites retaliation. On his birthday I'll have to come up with something good.
On the afternoon of Father's Day, he and Alex and I played some Munchkin. I trounced them both. Twice. Take that!