Last week I went to Gen Con. Yeah, it's a board game convention… apparently the largest one in the world. I'd believe it, after seeing tens of thousands of people gathering in Indianapolis to spend five days playing board (and video) games. I never would've thought of going to something like it– in fact, it was my first "con"– but Aron and Derek went last year and thought it would be fun if the Magnificent Seven could reunite there. As it turned out, Bech and Mat couldn't make it, but five of the seven did. Aron, Derek, Morgan, Dirk, and I all had a great time together. We hadn't spent more than a few hours as a group in probably twenty years, so it was good to hang out and reconnect. Oh, and we played some games.
Dominion is my favorite board/card game, so I introduced Aron to it on the first day. Morgan and Derek learned it the second day. And Dirk picked it up the third. Although all of them liked it, no one took to it quite like Dirk. He absolutely fell in love with Dominion. On Saturday he and I played for eight hours straight as we tested several different expansion versions. Then on Sunday we spent another four hours at it. Afterward he bought the game in the vendors' hall, took it home, and that night introduced his family to it. According to him, he "converted" them just as I'd converted him. Yay!
Of course it led to a few jokes, which I immortalized into some memes.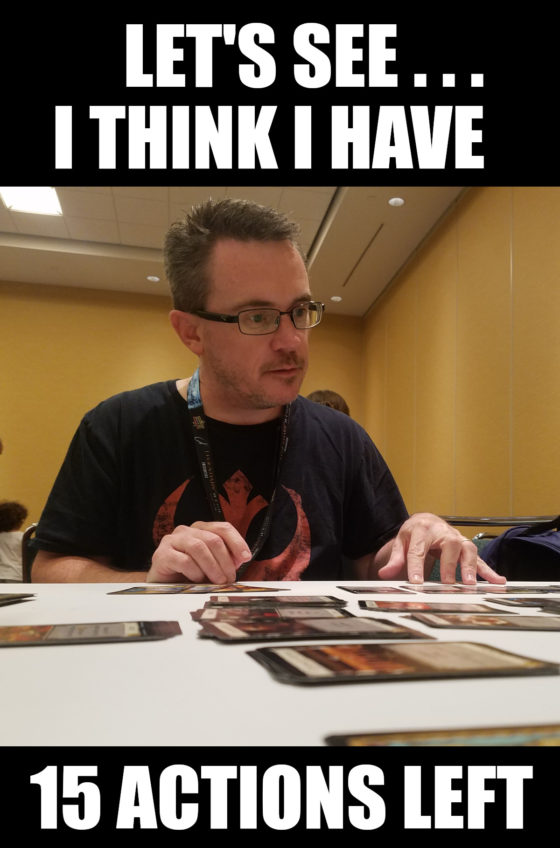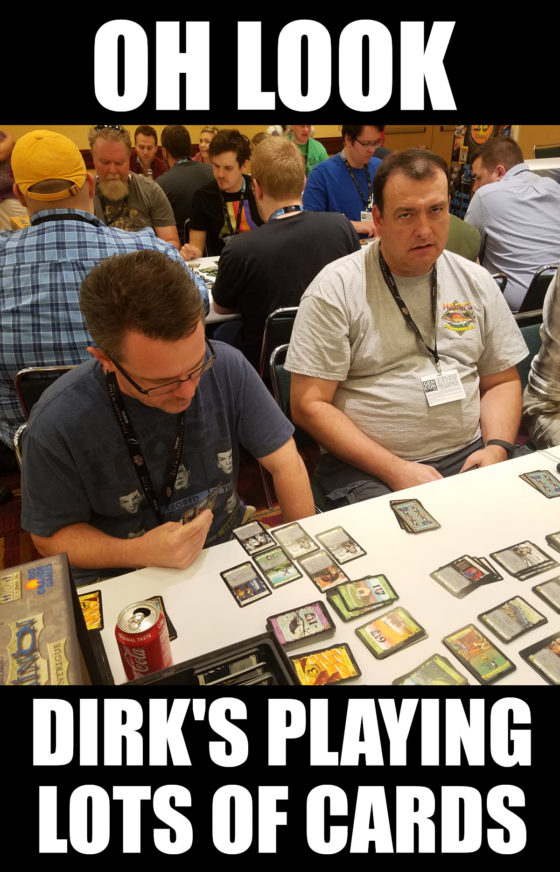 The games filled the Indianapolis Colts' stadium, as well as the mammoth Indiana Convention Center and surrounding hotels. Here's a shot of the stadium, showing hundreds of games in session.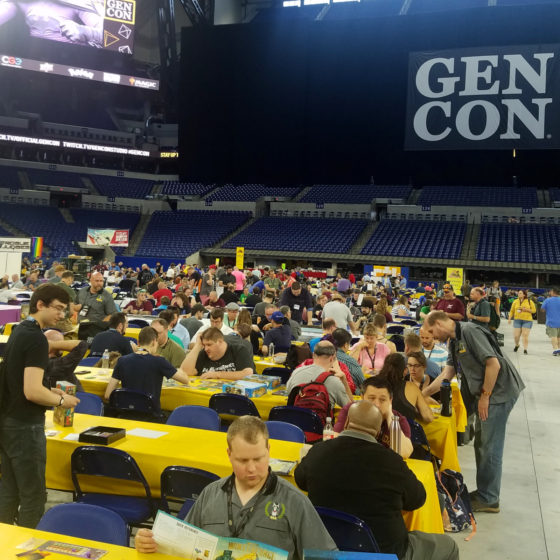 Apparently nearly anything can be turned into a board game, if you have the vision. Yes, even a bad 80's movie starring Kurt Russell.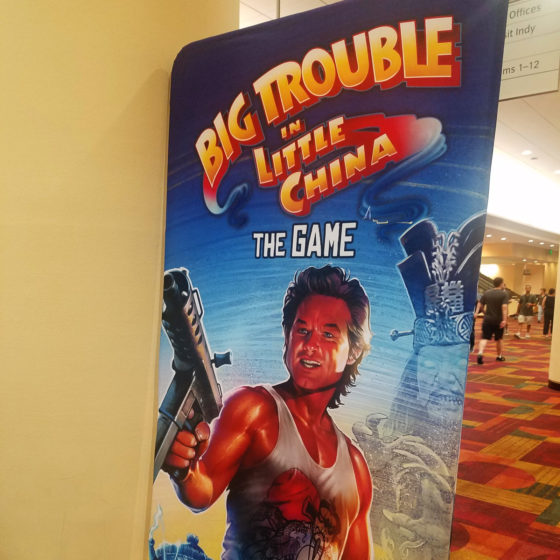 Some of the games featuring "miniatures" were quite impressive. There was fantasy stuff, medieval castles, World War I and World War II scenarios, Star Wars battles, and on and on. Although I'm not into that sort of gaming, I could tell some people really were. I mean, look at how much fun these guys are having. It's fun, guys, right? RIGHT?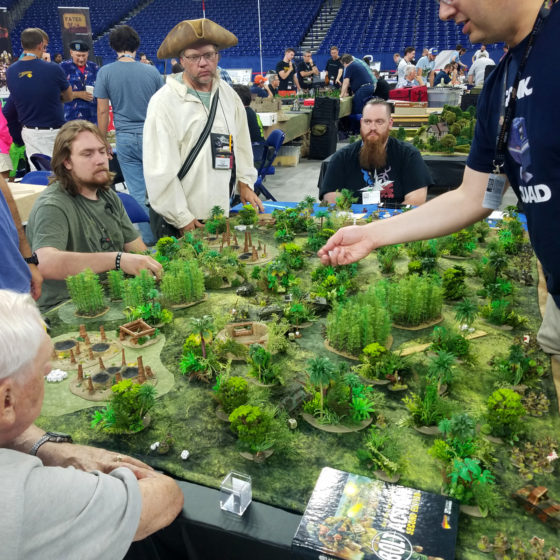 Just about everyone who plays board games these days has played Settlers of Catan. It's widely regarded as the seminal game that started a revival. So not surprisingly, there were all kinds of t-shirts honoring the grandfather of today's board games.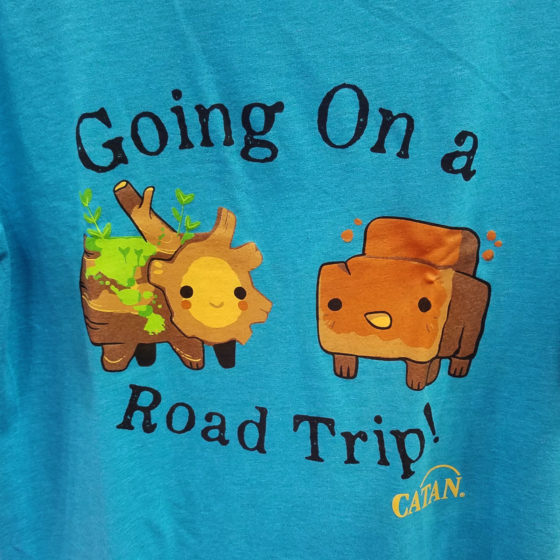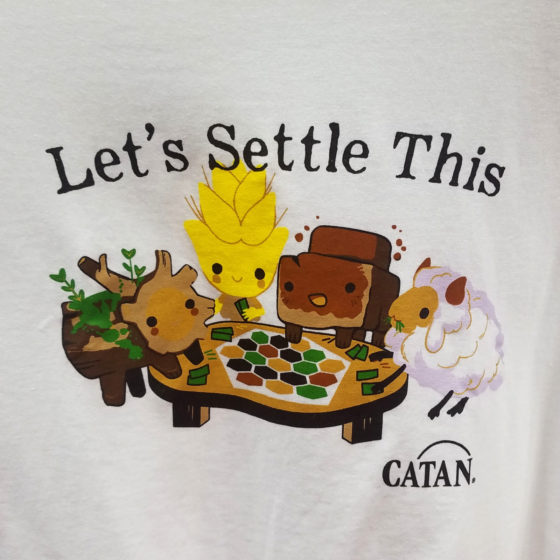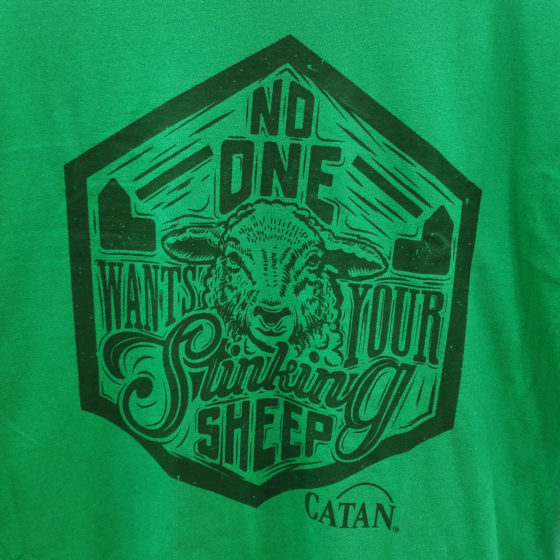 (Of course, if you don't play Catan, you won't get any of those jokes…)
All in all, it was a fabulous weekend and a ton of fun to hang out with my best friends from 30 years ago.