With a day off work, I wanted to climb a Fourteener, but the weather isn't cooperating– it's drizzling and snowing in the mountains today. So I'm at home, thinking of how to spend my time. Laralee's been outpacing me on our quest to de-clutter, and I figured this would be an opportunity to get rid of some things.
I started by scanning a bunch of old yearbooks, learning in the process that it's surprisingly difficult to disassemble a bound book and scan the pages. It turned up some crazy pictures from high school and junior high, and I had a good chuckle at several of them.
Then I turned my attention to my box of trophies. Yep, I still have a ribbon for a story I wrote when I was 8, and the trophy from my one and only year of swim team…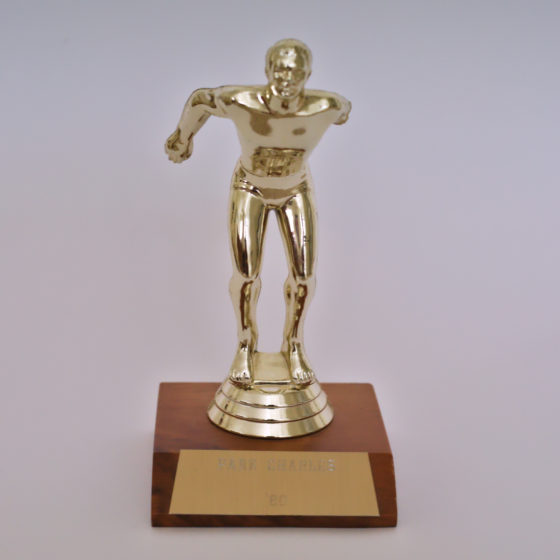 I suppose it's sort of apropos that the guy's arm is broken off; that year I broke my collarbone and couldn't actually participate in a single swim meet. But at the end of the season, everyone got a trophy, including the kid in an arm sling who didn't swim.
There were a handful of trophies and medals from my high school days on the speech and debate team. Oratory, Lincoln-Douglas debate, humorous interpretation (my signature event), and so on. I'd forgotten about my acting awards as well. During my senior year I not only won the Best Actor award, but the coveted Imagination and Knowledge award.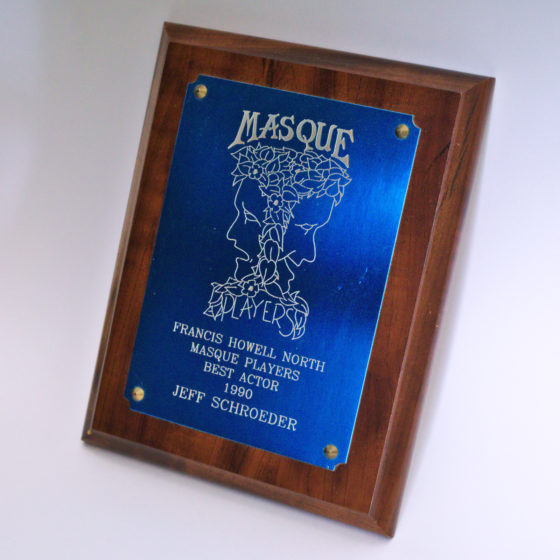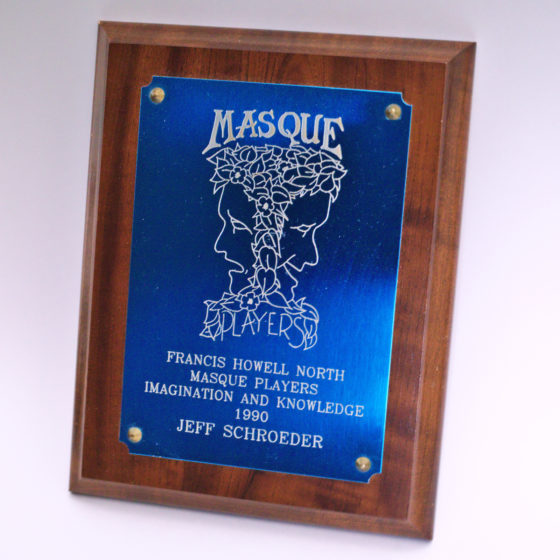 Apparently in high school I was pretty good at science and math, because I had a whole pile of medals for various state- and national-level competitions. Here's one for language arts, two for mathematics, and six for the Science Olympiad– including first place in the nation (I didn't miss any questions on the test). Pretty cool!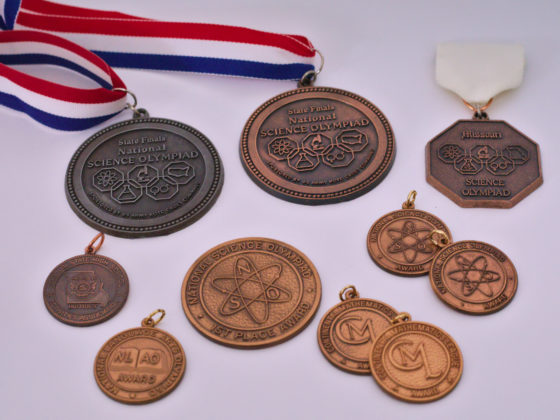 I guess when you get to college, you don't get medals and plaques any more, because the only one I found was this plaque from the university for my four years (technically five) of involvement in all aspects of Residential Life. Those were some of the best times at college: I learned a ton and met lifelong friends.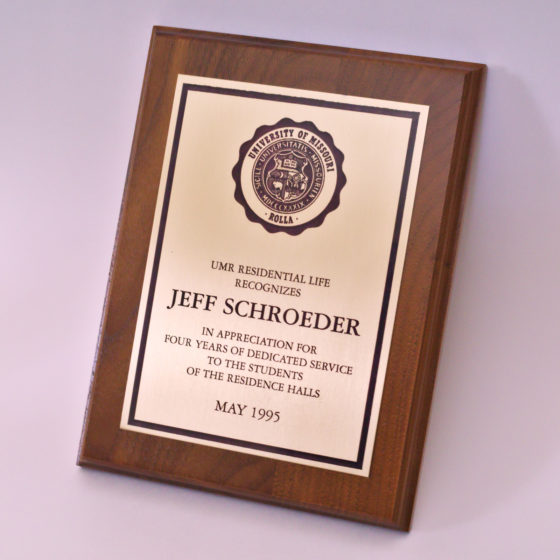 So now what? Well, in the spirit of clearing out our house, all of these are heading to the trash. On the one hand, it's kind of sad to toss them out, but on the other, they've been sitting in a cardboard box gathering dust and cobwebs for a few decades now. It's not like they'll suddenly find a spot on our bookshelves. Imagine people coming to visit and admiring the ribbon from my fourth-place finish in the junior high Turkey Trot back in 1985!