A couple of weeks ago I headed up to Washington for a "trial run" of Thom's new business. He and Katie have created a company called Ascend Leadership, with a unique approach to teaching and training up-and-coming leaders. There are a gazillion companies who provide management training to CEO's, middle managers, team leads, and so on. Most of them use traditional teaching methods like meeting at a local hotel conference room and paging through dry Powerpoint presentations. While I'm sure there's some value to that, and perhaps middle managers feel very comfortable with a nice Powerpoint in front of them, Ascend takes participants out into the wilderness for an intensive multi-day experience. Their target is specifically "emerging leaders", who are people identified by their peers (or managers) and about to step into a management role for the first time. It's been a few decades since I was in that situation, but looking back I think it would've been a tremendous help if I'd received some kind of training. I was literally just told one day that I'd be leading my team at work, and was expected to somehow know exactly how to do that.
Because Ascend is just getting started, Thom decided to host a "pilot program" where he invited a few friends to go through the program as if they were participating as emerging leaders. It was a great move, giving him an opportunity to test things he'd been thinking about and receive feedback about whether the approach was useful and valuable. So, I flew into Seattle and hopped into his car with a few strangers. We drove out to the wilderness, hiked up to our campground, and started the program.
We camped beside a small but pretty lake.
Each day included many "sessions", where we talked about different aspects of leadership. Thom did an incredible job facilitating the discussion, making sure we were covering the material he'd prepared while leaving the group a lot of latitude in where we took the conversation. It was especially cool to be sitting outside, up in the mountains, without the distractions of emails to answer or phone calls to take.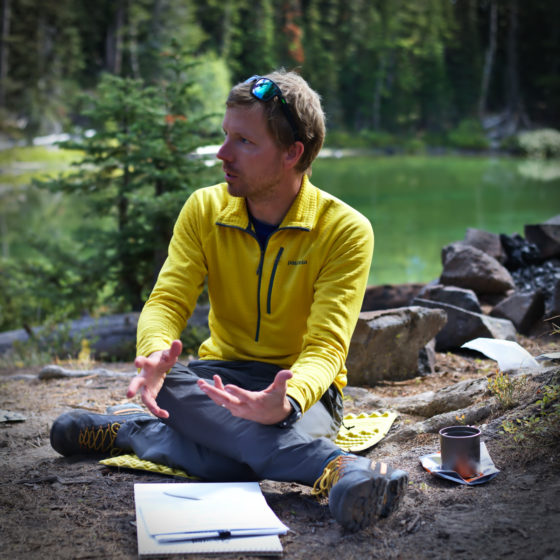 Honestly, one of the best parts of the experience for me was meeting these three other amazing guys. One is Thom's wife's brother Ry, which means he's my sister-in-law's brother (my brother-in-law-in-law?).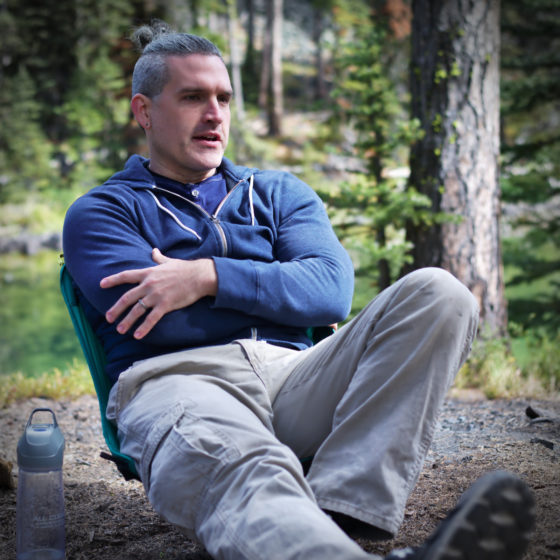 William is a longtime friend of Thom's from REI.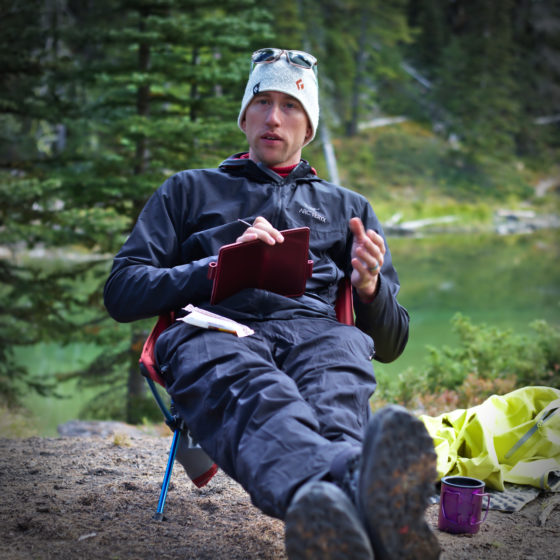 And Michael just met Thom a few months before but was intrigued by his business idea.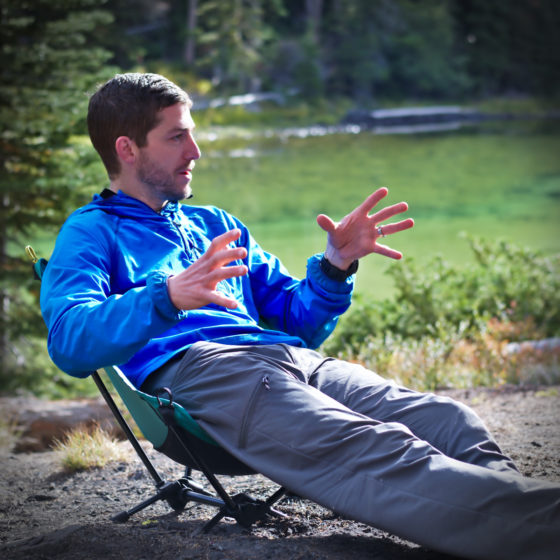 These guys were fantastic. From the first moment we met and rode for a few hours in Thom's car, to the time we said our goodbyes five days later, I felt like our conversations flowed easily, and we had a ton of stuff to talk about. Since we were isolated in the backcountry together for several days, we were able to get to know each other really well. Some of our conversations were deeply personal, and I think it really added to the experience. I learned a lot from them.
You'll notice all of us were wearing long sleeves in those photos; in fact, we spent most of our time bundled up in several layers including fleece and down parkas. It was cold! I don't think the temperature topped the mid-50's, and it was often cloudy, so we all joked about how unseasonably cold it was for early September. But we were all experienced backpackers and had the right gear, so despite some complaints we were fine.
Other than the cold, the weather was great and I managed to capture a nice sunset: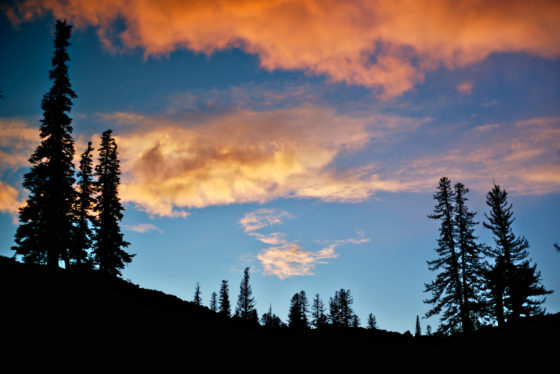 I also tried my hand at some night photography, but had limited success. It's surprisingly difficult to capture stars well.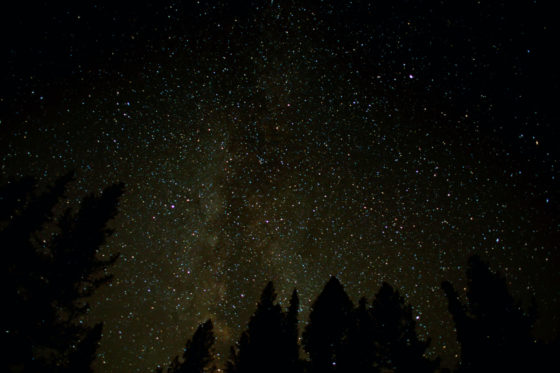 In the end, I really like Thom's idea of doing this in the wilderness, not only because it's a place where the usual distractions of work don't interfere, but because there's something healthy and refreshing about being outside. Give me a vista of trees and lakes and mountains and fluffy clouds in a blue sky, and I'm a happy guy.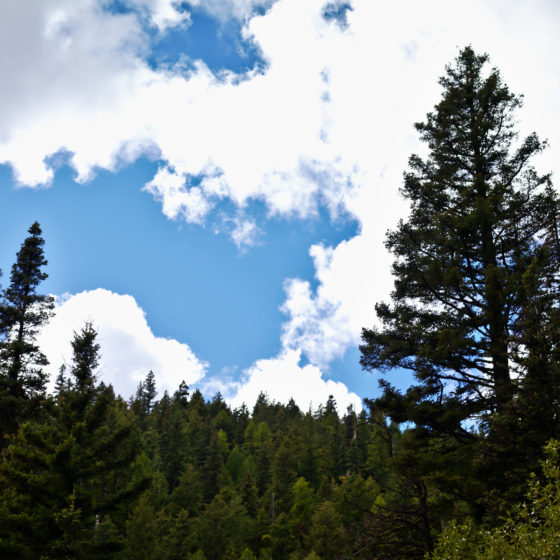 I'm excited to see what happens with Ascend, and honored to have met some great new friends.